Charlotte's back, tell a friend. Eminem probably isn't that up to date with the international dressage scene but I'm here to tell him, and you, the news that will probably come as a massive shock to very few of you. Charlotte Dujardin is back on the British team and ready for WEG.
It may not seem that long ago since Team GBR's golden girl ended her extraordinary run of gold medals with the miraculous Valegro, but it's already been two years since their final gold in Rio 2016. Since then, Charlotte has been a notable absentee from British teams, as she's been busy bringing on her next wave of horses.
Now she's part of the British quartet in Tryon with the nine-year-old mare Mount St John Freestyle, who remains unbeaten after eight international starts. The partnership's recent success has seen Charlotte shoot right back up the world rankings, from 69th place to 10th.
So can Freestyle achieve the heights that her predecessor managed? As a Brit, and a dressage fan, I'd love to say yes. But being pragmatic, the mare is relatively young, and has no championship experience. Valegro made his championship debut at the same age, taking Charlotte to team gold and individual sixth place at the Europeans in Rotterdam in 2011. A superb debut, but nowhere near the dazzling heights he would go on to achieve.
Read this next: Germany Hasn't Just Found The Next Valegro – They've Found Two Of Them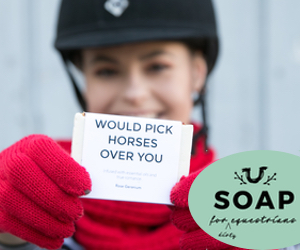 Freestyle is capable of scoring 80 percent plus, having done just that in every international grand prix special and freestyle (man, this could get confusing) she's ever been in. But seven years on from when Valegro started collecting his haul of gold medals, the dressage world has stepped up a notch – there are more horses than ever who are getting this sort of score. Notably, Isabell Werth has three horses in the top 10 (three!), namely Bella Rose, Emilio 107 and Weihegold OLD, all of whom regularly pass the magic 80 percent mark in international competition, with the latter even hitting 90 percent. I'd bet my top hat that Isabell claims individual gold, but as for the other podium positions, we'll have to wait and see.
There are two more exciting debuts on the British team, with Carl Hester's ride Hawtins Delicato making his first championship appearance, as well as Emile Faurie's 11-year-old Dono Di Maggio. The foursome is completed by Spencer Wilton and Super Nova II, who were part of Britain's silver medal-winning team at the last Olympics and came fourth in the team competition at last year's Europeans. All three of the other horses have been scoring in the mid-to-high 70s, so hopefully they can produce a solid team result in Tryon. But it is going to be more of a developmental team, rather than one gunning for gold, and perhaps a team with longer term thoughts of next year's Euros and Tokyo 2020 in mind.
Like this article? Try: What Makes A Truly Great Dressage Freestyle?
As for Charlotte, having been world number one for so long, and knowing what it takes to compete – and win – at the highest of levels, I doubt she's at WEG just to make up the numbers. Valegro was a horse in a million, with a dream temperament and the ability to pick up grand prix movements as if he'd read the manual on dressage. But Freestyle is an exciting talent and together with Charlotte they are capable of going on to some very big things. Yes, she's back – but this is only the beginning.