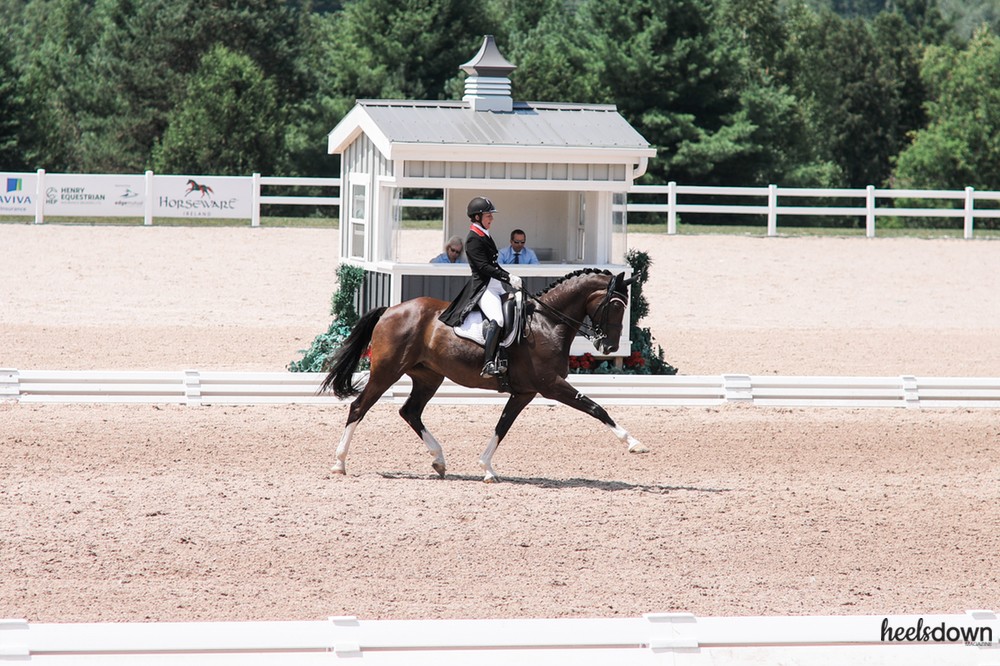 The musical freestyle is the most popular and spectator-friendly display of dressage which allows riders to choreograph tests to their favorite music – literally dancing with their horses. From U.S. Equestrian's Training level dressage to FEI's Grand Prix, freestyles captivate audiences, whether or not they are familiar with dressage.
But what goes into making a truly great freestyle?
Fundamentals
Good riding and execution are first and foremost in any test. But these aspects are essential to creating a fun, easy-to-follow freestyle for both the judges and audience. Each level has different requirements, so obviously if a requirement is not performed a zero is recorded on the score sheet.
Riders must also be careful to not demonstrate movements from a level higher, or this will also result in penalties. For example, a Second level freestyle cannot have a flying change because that is a Third level requirement.
Read This Next: Why It's Best To Train Your Own Horse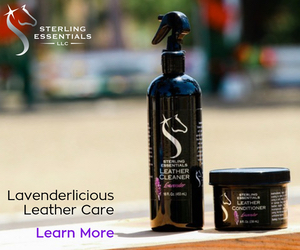 Choreography
Choreography should be creative, but don't over-choreograph. Sometimes, it's better to be simple than overly complicated because less mistakes will be made technically and artistically. Quality, simple movements that are well-timed to the music are a good plan. This is especially true for an inexperienced horse or rider.
Good choreography must fit the horse by demonstrating his strengths, and downplaying his weaknesses. If a horse has a weak walk, show the walk going away from the judge and only do the required amount.
The pattern should be organized in a way that everyone watching can understand the movements displayed. Rather than isolating movements, combine them. By riding a medium canter to a simple change for a Second level freestyle, for example, the degree of difficulty score is improved.
Showing movements more than once also improves technical marks and can increase degree of difficulty scores, while allowing the rider to improve a score if a mistake is made. The choreography should be used to demonstrate a balanced use of space.
The ultimate goal is to spark an emotional response from the audience and judges, and to leave them dreaming.
Music
The music is undoubtedly a huge piece to a successful freestyle. It should make the test memorable and unique. The artistic points on the test will be higher when the music is well-timed with the choreography and the footfall of the horse. Being enthralled by the overall presentation happens when the performance is harmonious between horse and rider. The ultimate goal is to spark an emotional response from the audience and judges, and to leave them dreaming.
 Don't miss: How To Ride An Effective Warm Up
Scoring
Musical freestyles are scored according to technical execution and artistic impression. The technical execution portion is judged based on the movements required and how well they are performed. The artistic portion is scored based on harmony between horse and rider, choreography, degree of difficulty, music, and interpretation. Each is defined by the USDF as follows:
Harmony between horse and rider (coefficient 3)
"The partners' positive connection showing rapport, trust, and confidence in one another; a sense of synchrony, contentment and unity; the ability to accomplish the choreographic patterns with ease."
Choreography – balance, creativity, design cohesiveness, use of arena (coefficient 4)
"Complete and balanced use of space. Logical development and clarity of construction. Balanced use of rein. Construction of combinations and patterns."
Degree of difficulty (coefficient 2)
"Well-calculated risks. The horse-rider team performs a single element or a combination of elements in a way that exceeds the expectation of the level."
Music – suitability, seamlessness, cohesiveness (coefficient 3)
"Appropriateness of the music to the type and character of horse. Cuts and transitions are smooth and create an overall flow of the music. Music selections are from one genre, style, or theme."
Interpretation – music expresses gaits, use of phrasing and dynamics (coefficient 3)
The FEI also includes a mark for rhythm, energy and elasticity in the artistic mark. The rules for USDF freestyles can be found here and the FEI guidelines here.