Home » In Blum: How a Star Was Born In Tryon
In Blum: How a Star Was Born In Tryon

Simone Blum was one year old when the first ever FEI World Equestrian Games took place in Stockholm, Sweden. Twenty-eight years later, she has become the first woman rider to win the showjumping individual honours at WEG in its modern format, and only the second woman in history to become world champion.
The rider was part of a relatively inexperienced German team, aside from Marcus Ehning. Blum came into the competition ranked 142nd in the world, with 10 of her fellow countrymen higher up in the rankings. Few then would have predicted that Simone would be not only taking home a team bronze medal, but an individual gold as well.
Simone and her 11-year-old chestnut German warmblood mare, DSP Alice, had an unremarkable start to the Bank of America championship, lying in a perfectly respectable 21st place following the initial speed round. But it was when they moved on to the two legs of the team competition that they began their rise to the top, coping brilliantly with the varying challenges of technicality and toweringly high and wide fences set by course designer Alan Wade.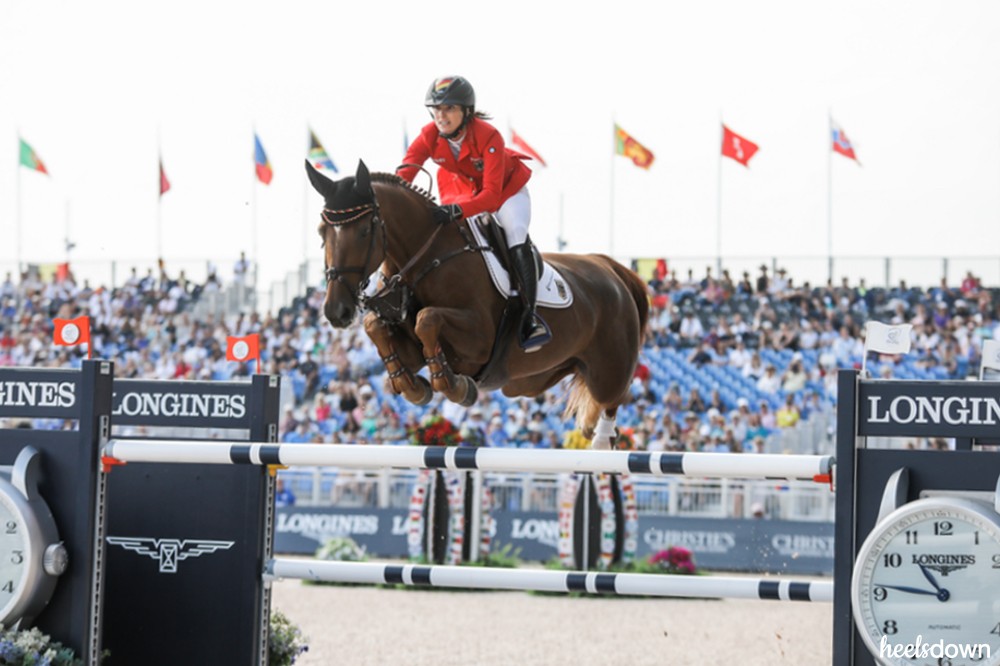 She went into the individual phase of the competition in pole position, the only rider aside from Austria's Max Kühner to have jumped three clear rounds thus far. But nine faults for Max in the final round saw him drop to sixth, while Simone continued her domination, adding just a single time fault in the very last round to leave her more than three faults ahead of Martin Fuchs in silver.
Read this next: You've Got to Love a Derby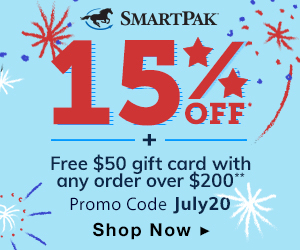 So who is this new star in the showjumping scene, who arrived in Tryon as a virtual unknown and left having beaten many of the world's greatest riders? She is the daughter of event rider Jürgen Blum, who was part of the German team at the Atlanta Olympics in 1992, and she lives on a stud farm near Munich. She's bright – having completed a Masters in Biology and Chemistry – and she's said to be remarkably cool headed, often selected to be the anchorman for her team for this reason.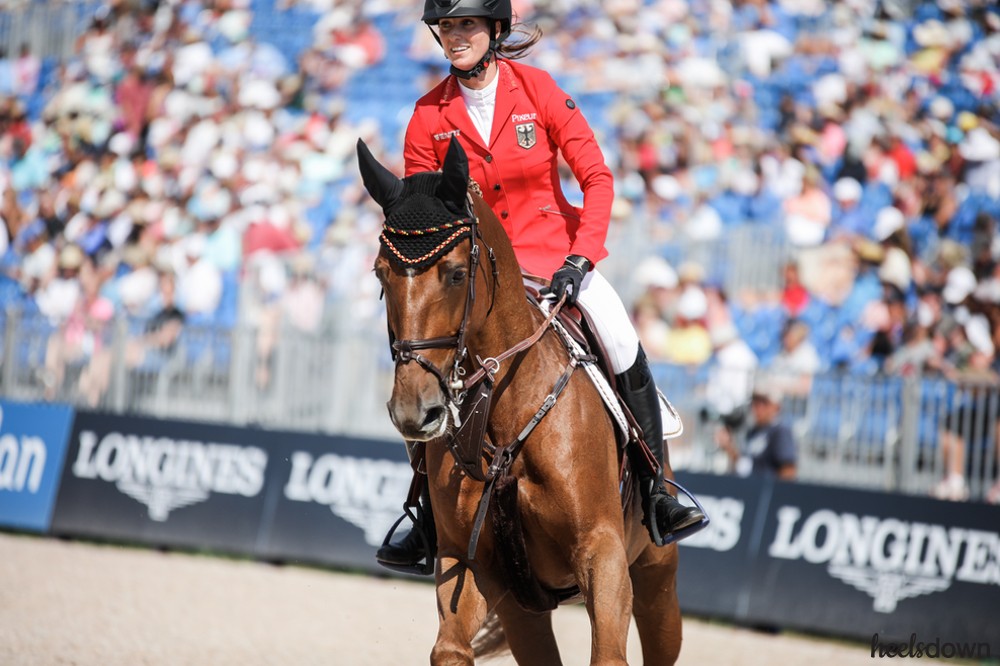 Simone initially followed in her father's footsteps in eventing, becoming Bavarian champion at the age of 12, but she made the switch to showjumping after deciding eventing was too risky. While her FEI jumping record dates back to 2009 (where she is listed as having been eliminated – see, there's hope for us all yet), she didn't make her five-star debut until Rotterdam in June 2017. By then Simone had already been crowned the German Ladies champion in 2016 and, somewhat confusingly, the German Men's Champion as well (in which the best German ladies can compete). In July she won the iconic Preis von Nordrhein-Westfalen at Aachen, then had three top-10 placings on her Longines Global Champions Tour debut in Berlin a week later. Simone and Alice were also part of the German team at the Longines FEI Nations Cup Final in Barcelona.
Like this article? Try: Where Do All These Male Riders Spring From
See Also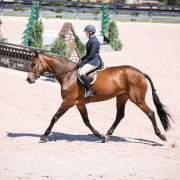 Home » In Blum: How a Star Was Born In Tryon
Her sudden rise to prominence is thanks in no small part to her equine partner, a sensitive mare with a remarkable attitude. Her now-fiance Hans-Günter Goskowitz found Alice for her as a seven-year-old, and Simone fell in love at first sight (with Alice, we mean – we can't comment whether the same applied to her fiancé).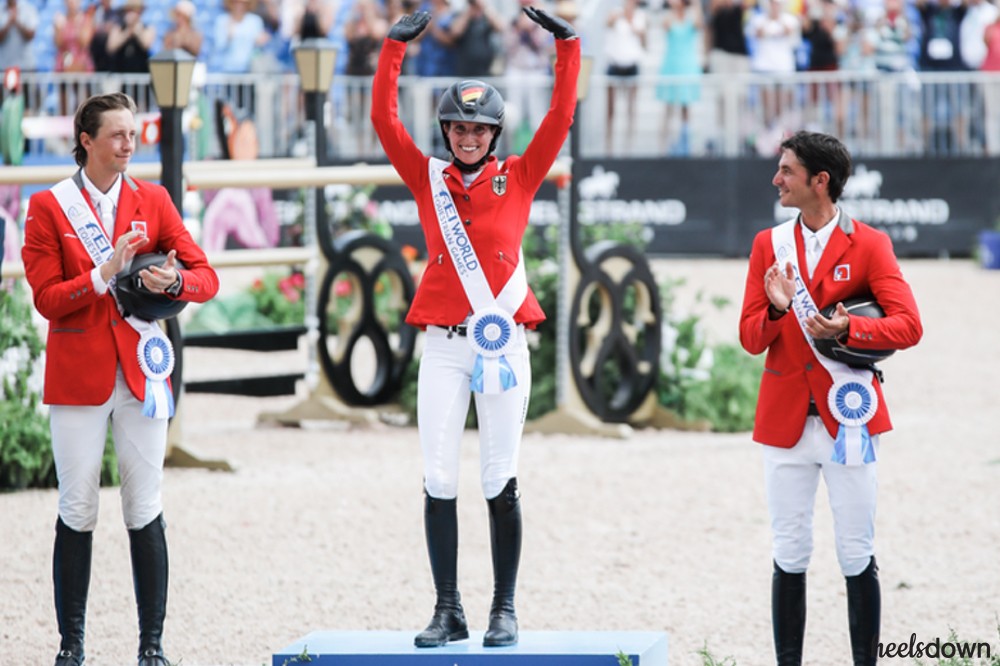 Now we are all falling with equal swiftness for our new world champions – the stereotype-defying chestnut mare with the prettiest head imaginable, and her no-less photogenic rider, who has impressed us all with her style in the saddle as well as her ability to leave every pole standing. On social media, Simone is effusive with love and thanks to the special horse who has given her gold. "She has the biggest heart and I think this week she knew that she could win the hearts of all of the sport. She really wanted this win today," said Blum after her win. A gold medal, and hearts won all over the world – mission complete.