Rebel With A Cause: Show Jumper Danielle Goldstein Does It Her Own Way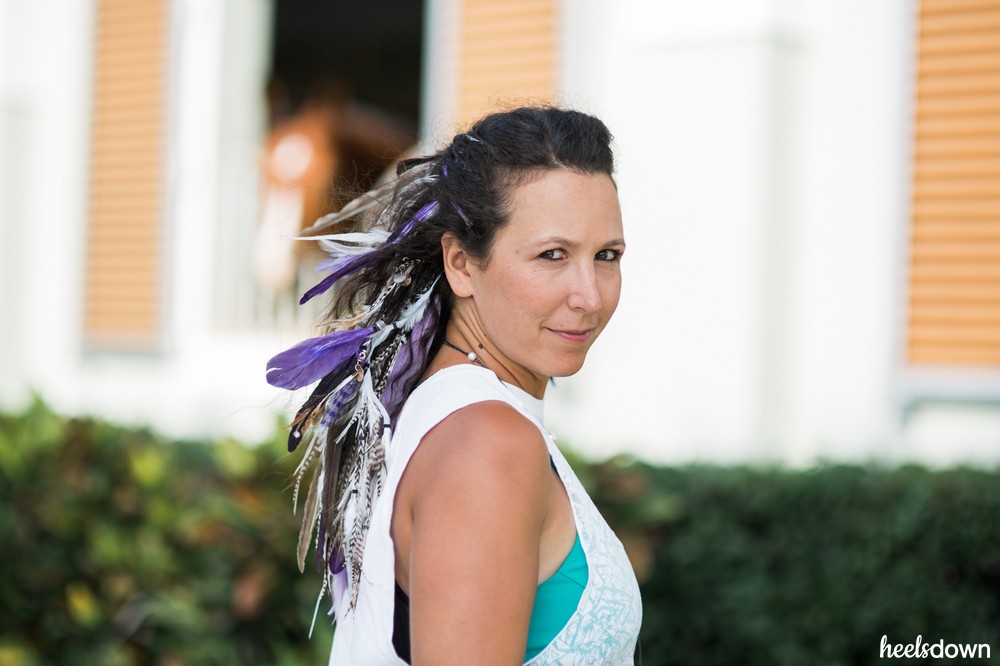 In a busy arena filled with dozens of professional riders walking the grand prix course, it's easy to pick out Danielle Goldstein.
She's the one with purple feathers dangling in her hair. Her midriff is bare because she's wearing a tight-fitting crop top. And despite wearing fashionable tall boots on her feet (with a sharp silver snakeskin outline and that lace up in the front), she isn't wearing breeches or jodhpurs.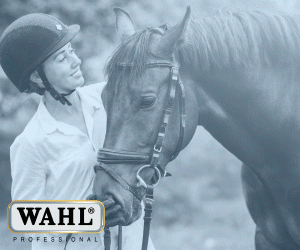 She's riding in yoga pants.
Her style could be viewed by some as lackadaisical or apathetic, but that couldn't be farther from the truth. The 33-year-old rising show jumper is in it to win it. She's just going to do it in her own way.
"I've always had trouble with authority," Danielle says. "I've always been a little bit on the outside edge, on the fringes."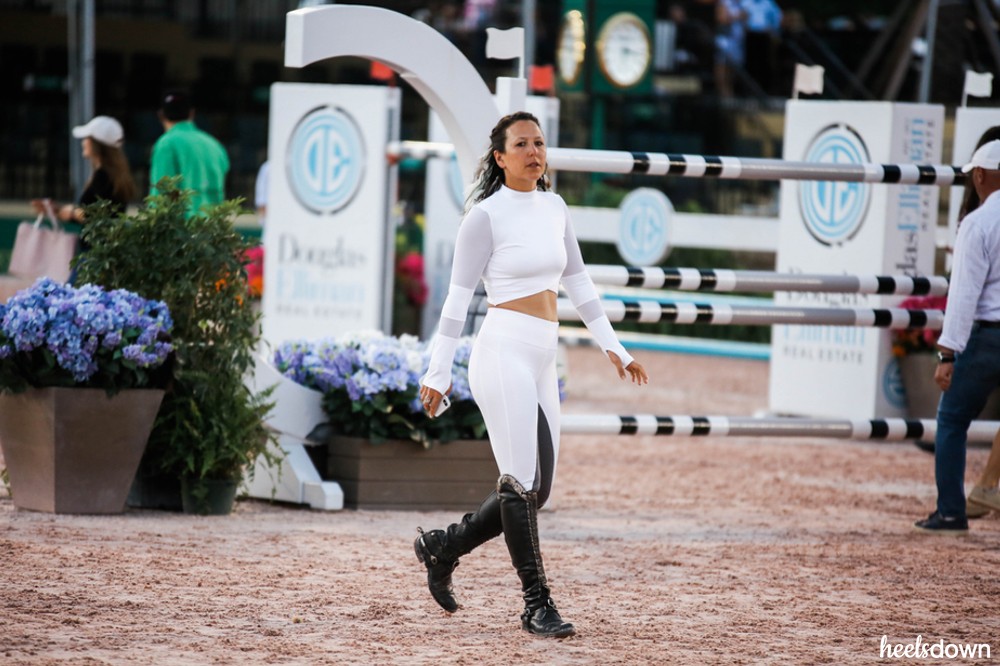 And Danielle is proving to be a force to reckon with in the realm of show jumping, with several key wins in the grand prix arena, with a slew of high profile horses. Each day, she's working toward her goal of competing at the Olympic Games while representing Israel.
"I always knew I'd go to the Olympics," Danielle says confidently, but with a type of perseverance that demands she be taken seriously. "And for me, it's to win a gold medal, not just to show up."
Coming Back Stronger
After a successful junior riding career, where Danielle competed in her first grand prix at just 16, she took some time away from the sport to focus on college and other passions. She studied global economies and development at Duke University and also played tennis competitively.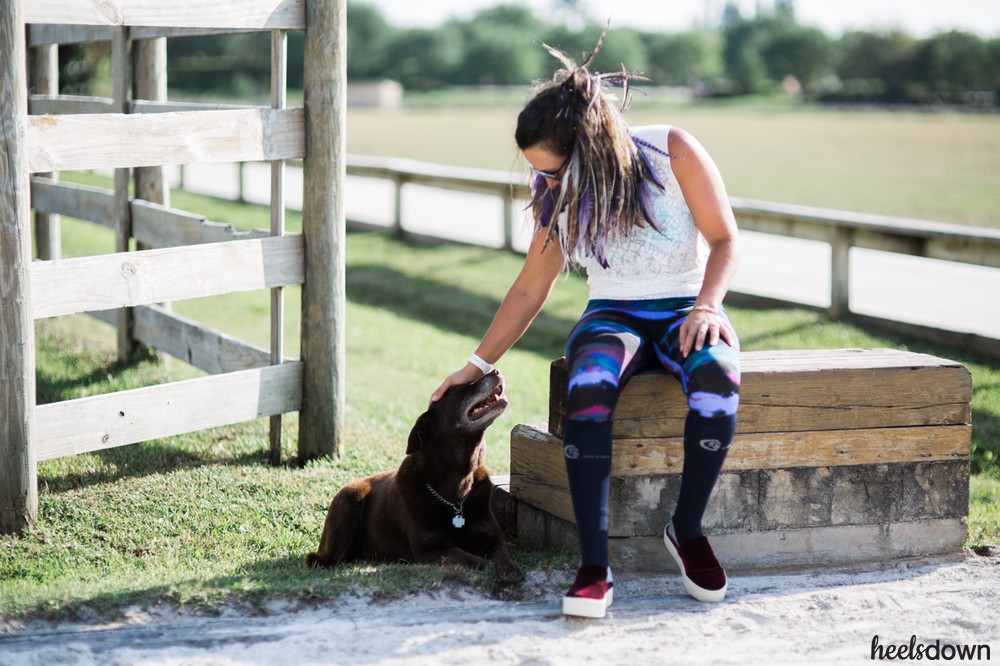 "It was a huge decision, and so hard to just stop," described Danielle about taking time away from horses during college. Horses had been her whole life as a teenager, despite growing up in New York City in a family that had no familiarity with the animal or the sport.
"I didn't want to half-ass school or riding and it was going to be hard to do both. After riding competitively all of high school and having no social life, I really wanted to experience college. I wanted to join a sorority. I wanted to study abroad," she explained.
"I've always struggled with authority, but in hindsight, I think it was difficult for me to admit that I didn't know enough."
So she dove in at school, and even lived in Sydney, Australia, for six months studying urban planning. She got her pilot's license and stayed busy trying new things.
After graduating, Danielle was eager to get back into the saddle. But the transition was harder than she anticipated.
"It was so brutal," Danielle admits, about getting riding fit again and trying to find her eye to the fences. "It was a huge struggle for me. I was so rusty and so sore. I had lost all my confidence."
Read this next:  Best Dressed Horses of WEG
The hardest part, she said, was trying to find her "competitive edge" again. Her father Stu, one of her biggest supporters, had been the world's top squash player. She'd grown up in a competitive family. So finding her competitive drive again was the hardest part about starting over.
"I've always struggled with authority, but in hindsight, I think it was difficult for me to admit that I didn't know enough," Danielle confessed. "I rode by myself for so long, and I did learn a lot doing it that way. But now I like to have someone on the ground. It helps with self confidence."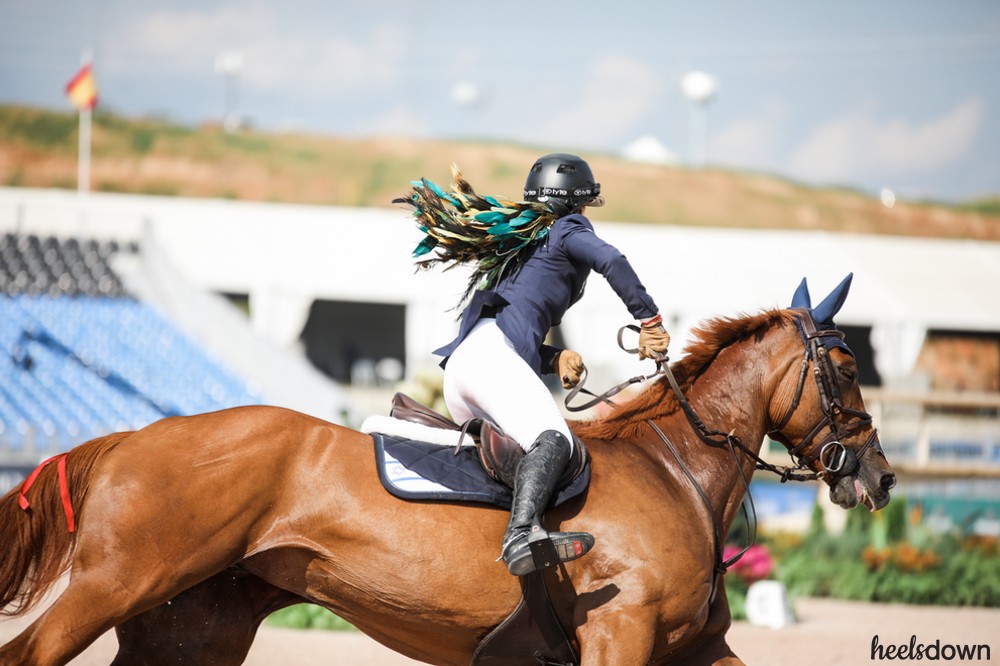 She started riding at veteran show jumper Todd Minikus' farm just to get more time in the saddle. It helped her find her rhythm to sit on as many horses as possible.
"A lot of younger kids these days forget the time, dedication and effort it takes to get to the top of this sport. Once Dani realized that, she was great," said Todd about Danielle's comeback. "She's unafraid. She was willing to sacrifice for it, to put in the time and the effort. What she lacked in knowledge on the flat she made up in her competitiveness."
"She's always been competitive and I think that is a great asset to have," Todd added. "To this day, you have to be a good competitor to make it in this sport."
Like this article? Read: Adrienne Sternlicht Is At The Top Of Her Game
It took almost two-and-half years to make a full return. "At that point I was finally in a place where I could confidently say, 'I know I can do this,'" Danielle described.
Later she rode with show jumper Kim Prince in Florida and then with Alan Waldman, known for co-owning talented show jumpers like Big Star and Taloubet Z, in Europe. Danielle would wind up staying in Europe. She lives and rides in the Netherlands mostly full-time now, but comes to Wellington, Fla., where she owns and operates Starwyn Farm, during the winter season.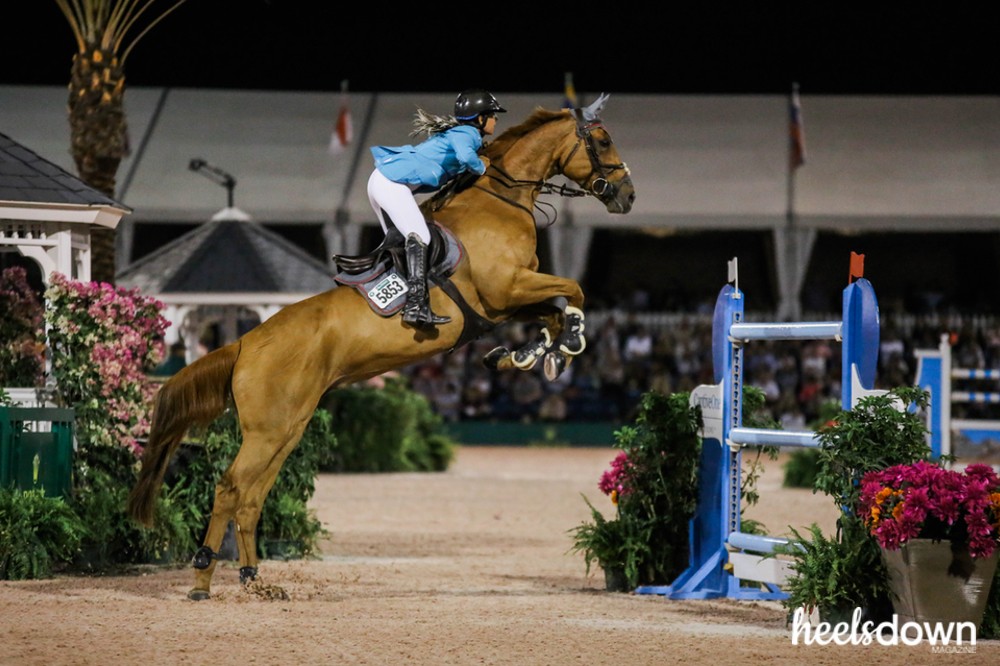 She says setting up her own operation in Putten, Netherlands alongside her now fiancé, Alan, helped her develop her own identity. It was Alan, after all, who helped Danielle find Lizziemary, one of her top mounts, a tremendous chestnut mare by Cabri d'Elle.
Riding For Israel
In 2010, Danielle acquired Israeli citizenship and has been competing for the country ever since. At the FEI World Equestrian Games in Tryon, she's leading a historic first-ever show jumping team for Israel.
Danielle's goal has always been to win a medal with a team, not necessarily as an individual. So this WEG is special to her.
"Winning a medal just for yourself is still a medal. But it's not as rewarding as winning it with a team you've built from scratch," she explained. "It was a big decision for me personally to represent Israel, but it's something I'm proud to do and a decision I made a long time ago."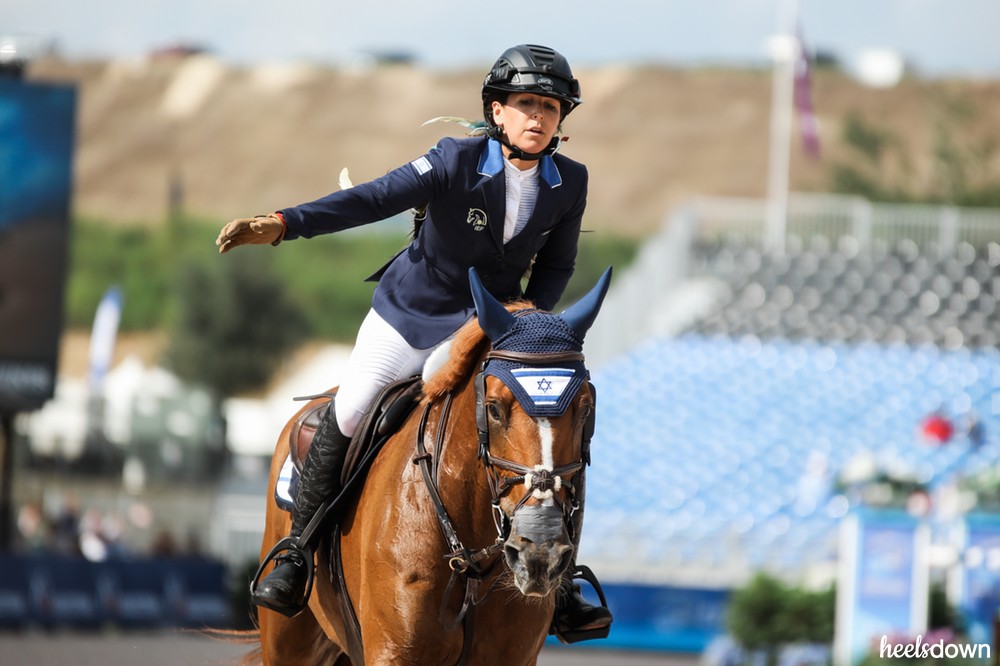 It's been a slow process, Danielle admits, building a foundation for horse sports under the Israeli flag. The Israel Equestrian Federation was founded in 1964 and registered as an "non-governmental organization" in 1985. But the country has only a handful of professional riders, like show jumper Daniel Bluman and Alberto Michan, and has never had a rider at the Olympic Games. The federation made history in 2014, when an Israeli team (including Danielle) competed for the first time in an international competition at the Furusiyya FEI Nations Cup.
In 2013, Danielle represented the country in the European Championships. The same year she served as the chef d'equipe for the gold medal winning Israeli jumping team in the Maccabiah Games.
Danielle has also stepped up into a high profile role of recruiting more talented riders to the Israeli team. She's helping the country develop young riders on their home turf, too.
"It's really a personal decision and comes down to family and heritage," she said. "There is one catch. To be a citizen, you have to serve in the Israeli army, which is a deterrent for a lot of people."
Israel requires its citizens serve in the military when they turn 18, for up to three years for men and two years for women. Those who dual citizenship living in Israel are not exempt from this unless they acquired citizenship after the age 24, which was Danielle's case.
But she's often thought about volunteering to serve. "I wish they made me do it," she said.
Danielle describes herself as quirky, and a little "left of center." She said she's never been afraid to show off her personality, and she loves to do that through fashion.
"Dani has her own sense of style, and more power to her," says Todd. "Life is short, she does what she wants. She's good for the sport."