Home » WEG Hot Takes: To Keep Up With the Brits, U.S. Eventing Must Develop Fresh Talent
WEG Hot Takes: To Keep Up With the Brits, U.S. Eventing Must Develop Fresh Talent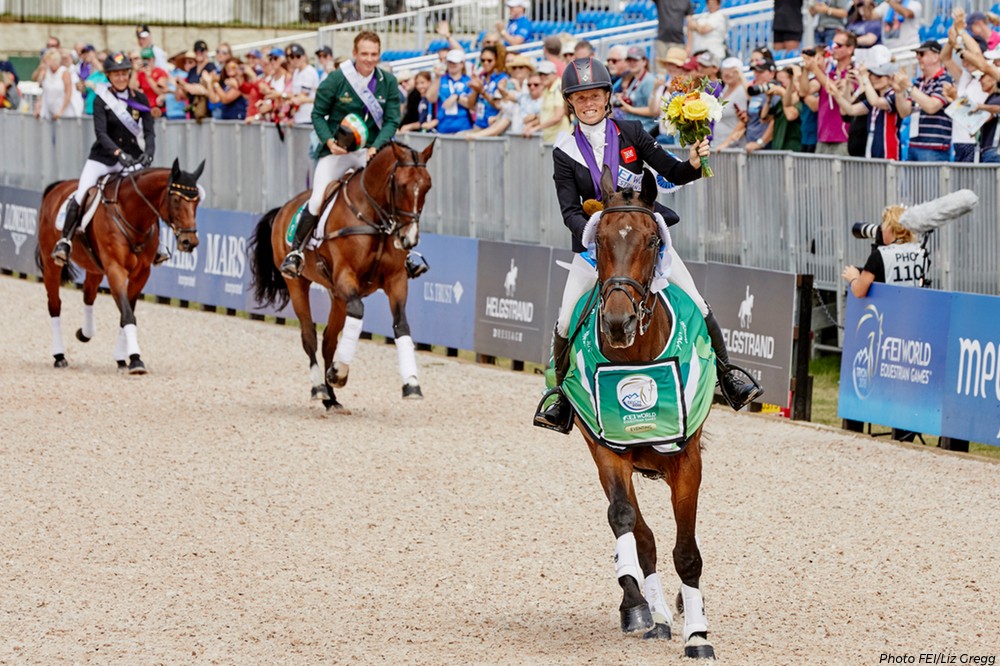 Each championship cycle leaves countless reflections and questions in its wake. It can never be every rider's weekend, and some certainly fared much better than others in the dramatic eventing world championship in Tryon, N.C., this week.
It was three British girls and one chap who were the last standing – the little-known, but British Eventing veteran, Rosalind Canter clinching gold during an exciting finish at the end of the extended weekend interrupted by Hurricane Florence.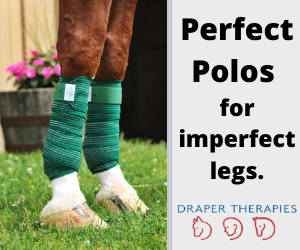 Great Britain has been an eventing powerhouse for years, and the depth continues to churn up new, fresh talent each season. Four years ago, a completely different British roster took home team silver at the FEI World Equestrian Games in 2014. This year, British selectors notably left out the world No. 1 ranked rider, Oliver Townend, and his impressive string of talent, much to the chagrin of onlookers. Wherever you stand on that argument, the proof of depth is right there: as strong of a competitor as Oliver would have been for this team, they didn't need him for one second. Instead, all four riders, many of whom would not have roused a recognition from the average eventing follower even earlier this year, finished nearly on their dressage scores to claim the third FEI World Equestrian Games gold for the country.
Ros Canter and her 13-year-old partner of six seasons, Allstar B, showed poise and grace under pressure on their first world championships appearance, jumping a fault-free round in the show jumping to pressure overnight leader Ingrid Klimke. A beautifully crafted master class from the German stalwart followed as Ingrid and SAP Hale Bob OLD navigated the arena with surgical precision. But it wasn't meant to be, as Bob's hind legs tapped the front rail of the very last oxer on course. Germany would not repeat their individual gold finish from 2014, but Ingrid would still claim a podium spot in bronze position. The heartbreak was palpable, though – Ingrid was poised for the ultimate finish with the partner whom she has painstakingly produced for eight years.
But today it's all about those golden Brits, and the system that continues to produce top-flight riders. It begs the question, "how on earth do they do it?"
The not-so-secret weapon of their coach, Chris Bartle, at the helm certainly helps, but make no mistake: Great Britain's reign did not slow when legends such as Mary King and William Fox-Pitt stepped out of the spotlight. Look back at the results dating back to the first official FEI World Equestrian Games in 1990 – the British have been on the podium in every single championship. No other country has done this.
Want More Hot Takes? Check Out Our Thoughts On WEG Dressage.
And so we celebrate today. We celebrate 32-year-old Ros Canter, whose bewilderment at the biggest win of her career quickly overcame her as Ingrid's fate was sealed. We celebrate the gutsy Irish team, with banner performances across the board to secure team silver – the first worlds medal for the Irish since 1978. It's been a long time coming for this team, too. Riders such as Cathal Daniels and Sarah Ennis have been chipping away with their respective horses for many years now. Team manager Sally Corscadden, who took the reins in 2017, has done an impeccable job implementing strategy and charging full steam ahead for Tokyo 2020. Patience is the paramount skill for an eventer.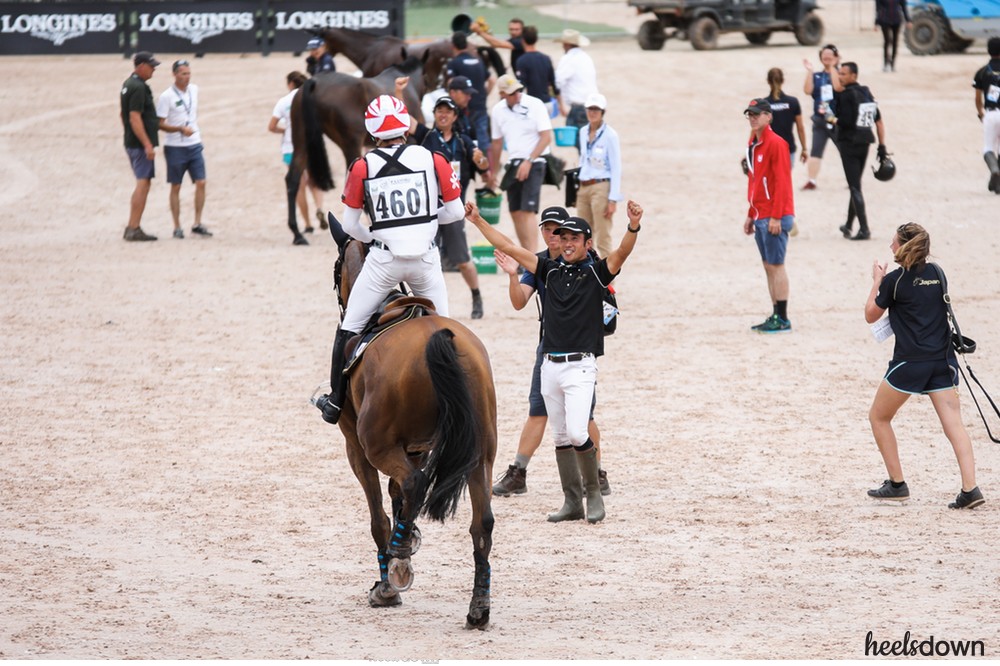 The Japanese team have seemingly come out of nowhere as they continued to march forward to hosting the Olympic Games in 2020. Though if you look closely, they've been slowly building, quietly collecting top results at the three- and four-star levels. Although Japan automatically has a qualifying berth as the host country, they rode like they needed it this weekend, taking fourth place as a team with a final score of 113.9. Japan is a sleeping giant, with 25 or fewer FEI-registered eventing athletes. This year, just 23 riders are registered as eventers for Japan in the FEI database. Four of them traveled to the U.S. to make a statement at WEG this week – some still performing through a massive tack malfunction. The strategy is clear here: build and build, and peak just in time to bring it all home in their own country. Stay tuned, eventing fans – the next Olympics will be one for the ages, and perhaps an upheaval in what is widely regarded as an European-dominated sport.
Pressure mounted on dressage leader, the young German Julia Krajewski, and she slid much further down in the placings than perhaps most expected. What some fail to remember is her youth and inexperience at this level, coupled with the pressure that comes with a world championship. But continue to watch her and see how she grows. Soon, her name will be up there in lights with Ingrid and Michael. Just not today.
And finally, the U.S. The state of U.S. eventing is rather polarizing: you either fiercely support the team at all costs, or you drag them at the first sign of trouble. Mostly, we're all asking those "what if" questions as we take the time to reflect on a disappointing result.
"It's a bit like when you break up with your girlfriend and everyone pats you on the back," a crushed Boyd Martin said of his lackluster performance at the end of it all.
Let me be clear here: America's result is not from a lack of effort on our team riders' account. It's rather disheartening to pull up any form of social media to see negative, disparaging remarks about specific individuals or the choices the selectors made. They are still deserving of our respect. And remember: the view from the bottom sucks.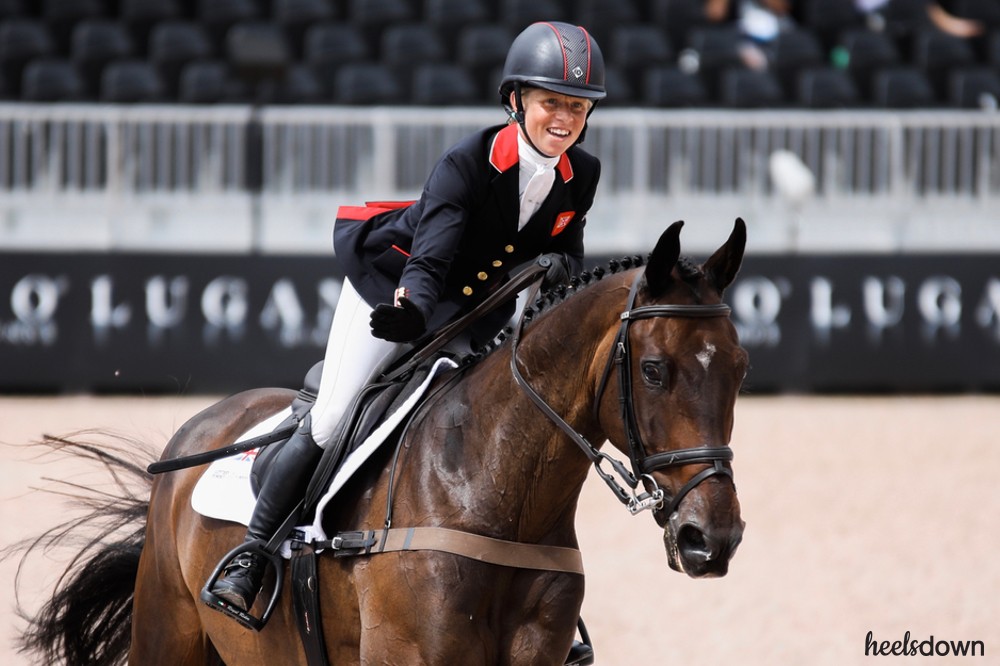 So instead of dissecting "what went wrong" for the U.S. this weekend, let's look to the next cycle and work to improve. The U.S. failed to finish in at least seventh position overall, which means we now look to the 2019 Pan American Games in Lima, Peru, as our hope for Tokyo. The FEI qualifications state that the top two teams from the Pan Ams will secure a berth for Tokyo.
It's a difficult cycle to be stuck in. In years past, the Pan American Games, which run at the CCI2* level, have been used to give rising stars (both two-legged and four) a taste of team competition. Historically, the U.S. is quite dominant at the Pan Ams, and several horses and riders coming out of competition there have gone on to represent on other senior teams. Lynn Symansky and Donner for example, were products of this system. They were a part of the gold medal-winning team in 2011, when Donner was just beginning to step up to the Advanced level.
See Also

Home » WEG Hot Takes: To Keep Up With the Brits, U.S. Eventing Must Develop Fresh Talent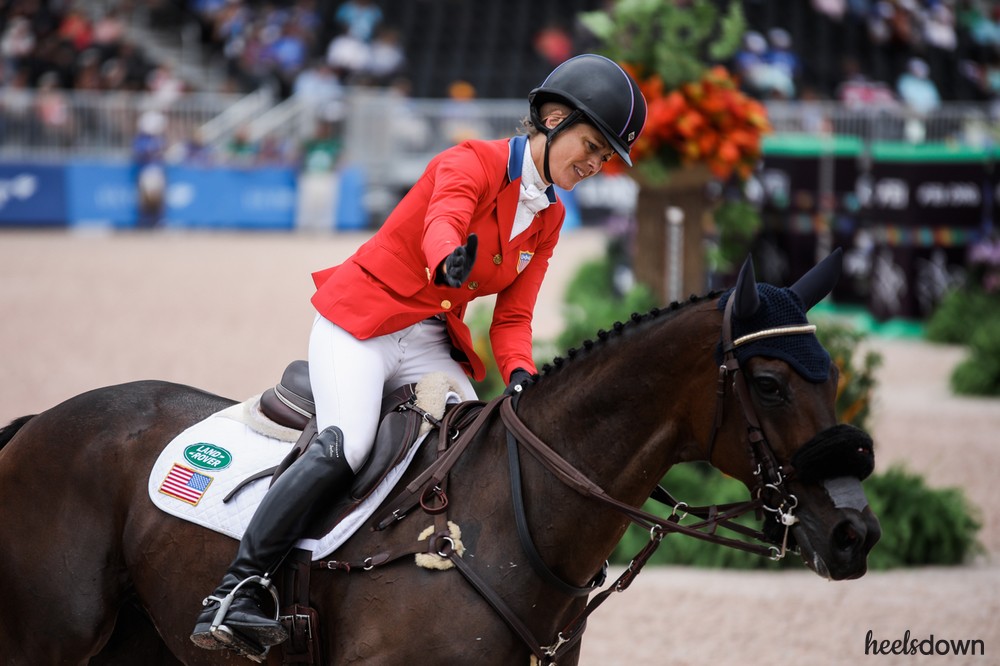 Now, the U.S. finds itself in a bit of a dilemma once again. Do we now send our best A-team to Lima next year to all but guarantee a spot at Tokyo? Or do we take the foot off the gas, focus on development and send the best going two-star horses and riders that we have, in hopes of a solid finish and, as an added benefit, more experienced horses and riders to theoretically continue to develop ahead of Tokyo?
Like This Article? Read This Next: Grooms Of WEG – Kendyl Tracy And Donner
"Develop" is perhaps the word that appears most in this article. One thing that needs to be a continuous point of priority is keeping the funnel active. I spoke at length with Olympic event rider Kyle Carter after the conclusion of the eventing at WEG, and the point he underscored the most was the fact that our development is what needs to be the main focus going forward. Riders at the top, the ones that are so much under the microscope, are quickly plied with expectation and hope. Meanwhile others just out of the spotlight, with the grit to keep going in ugly conditions, are more often than not, overlooked. Not every future star is out there winning this year. We've got to look beyond the wins, and see who's out there gutting it out, day in and day out.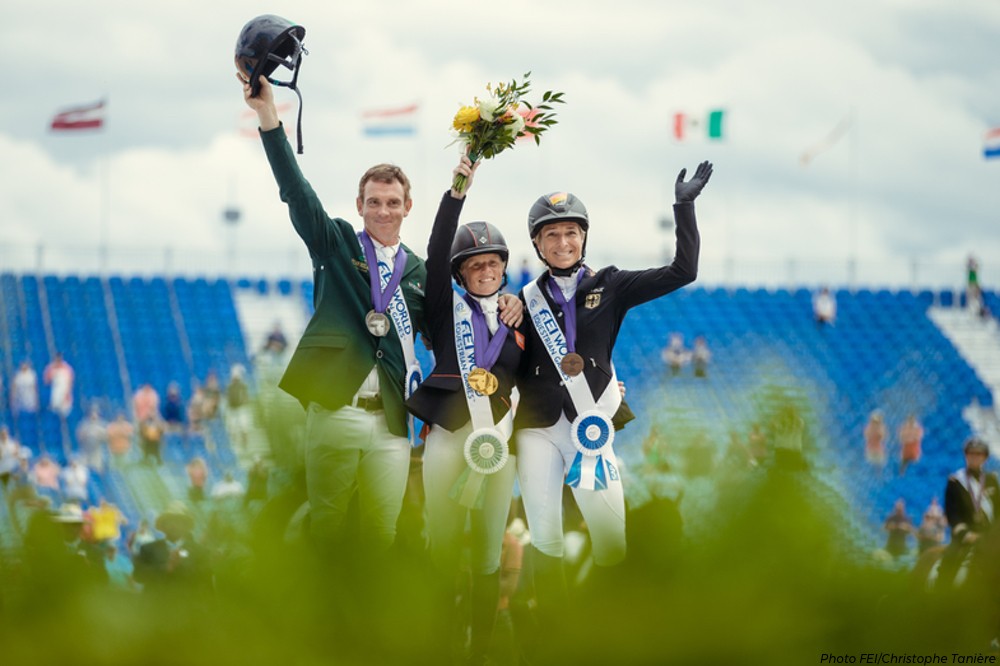 Take the example of Ireland: not one podium finish as a team in the history of these FEI World Equestrian Games. And yet, here they are – a mixture of veterans and youngsters. Often beaten, never defeated, and now finally reaping the reward. Rising star Cathal Daniels may have been this week's drop score, but his finishing mark was far from devastating. He's produced his little red mare since the junior levels.
So while we're down in the dumps, it's important to be pragmatic. Several factors work against the Americans, one of which is pure distance. With good riders spread out across the country – and good events being lost left and right – it's difficult to truly get down and dirty with top-class competition each weekend. We continue to send teams to represent America on Nations Cups teams, usually with a mixed-bag of results. Our coaching staff has been replenished with fresh blood in the last cycle – so we are doing something. Don't let Facebook tell you otherwise.
There are a lot of factors to consider, but one constant remains: we must continue to develop our talent. We must give attention to riders who are consistently producing horses, not wins, necessarily. The wins will come. We need more tough, gritty horses with more tough, gritty riders. Team experience is important, but only if riders who are continuously proving themselves as worthy of a senior team get the nod. Fresh faces are important. Mixing veteran ability (let's face it, if you put Boyd or Phillip on a broomstick, they'll likely complete) with new, raw talent and focusing on the big picture, not one event or cycle, is a way forward.
Development is a process. The Irish can attest to that. The Japanese certainly know this to be true. And so will America – if we focus on the right things.