In Full Bloom: Adrienne Sternlicht Is At The Top Of Her Game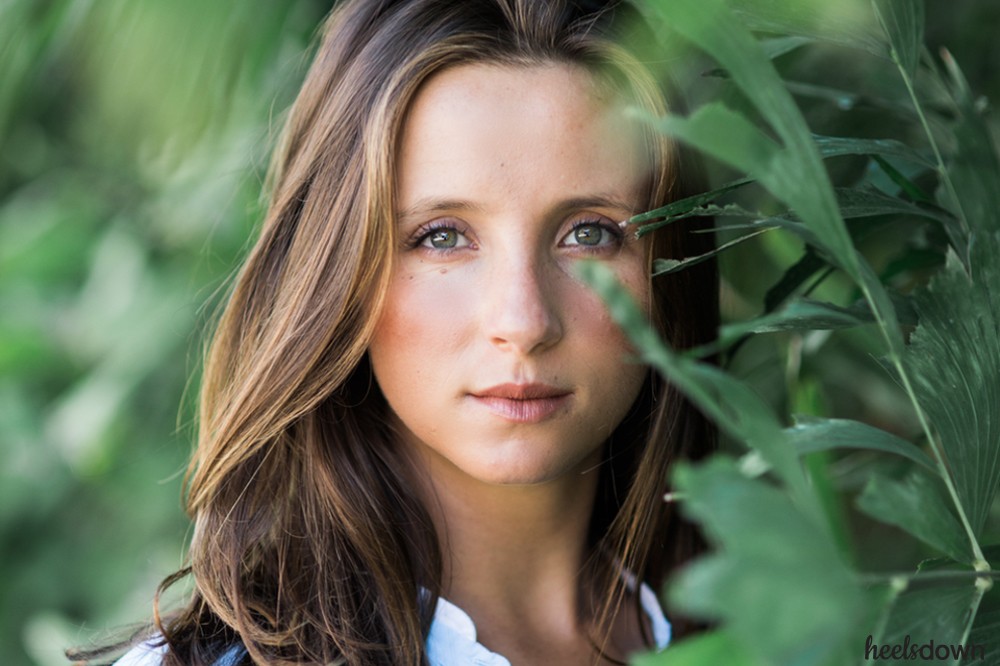 Unapologetic. It's the perfect way to describe the unabashed professional show jumper, Adrienne Sternlicht. She may not have grown up on the A circuit, like many of the up-and-coming show jumping riders her age have in America, but the 24-year-old now finds herself knocking on the door of international success with a string of talented horses.
The path she took to get here wasn't conventional and it wasn't an easy one, by any means. Adrienne is the first to admit that the pressure to succeed, especially on a superstar horse that the world was already watching, can be insurmountable. All the while she's supposed to keep up an all-star image on social media, which can be toxic to the point of failure. So she made an unpopular, but calculated decision to take a step back and focus on herself.
This recent internal reboot gave her the ability to come back stronger than ever, both physically and mentally, and the capacity to balance the demands of being a young and hungry competitor.
Adrienne, from Greenwich, Conn., didn't grow up learning the ropes of the sport on the junior jumper and equitation circuit. But she did catch the horse bug early on, after taking a ride on childhood friend Amanda Shulman's (American show jumper Sydney Shulman's older sister's) pony. Her parents insisted their daughter have a well-rounded upbringing. This meant participation in other sports and academics, and keeping the horses as a moving part rather than a static presence in Adrienne's life. This also meant she wasn't a part of the Big Eq circuit in her teenage years that is so well-known for producing the next generation of elite show jumping riders. And while she tasted success with other sports such as squash and skiing, her heart always lay with the horses.
Read this next: Karen Polle to Represent Japan at WEG on her "Horse of a Lifetime"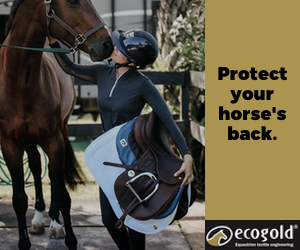 "My parents really stressed that I was well balanced, so I was involved in a lot of other things aside from horses," Adrienne said. "Between all of the sports and activities, and attending boarding school, I really wasn't able to ride a lot. I really didn't do any equitation at all – maybe three or four shows, which I do regret to this day."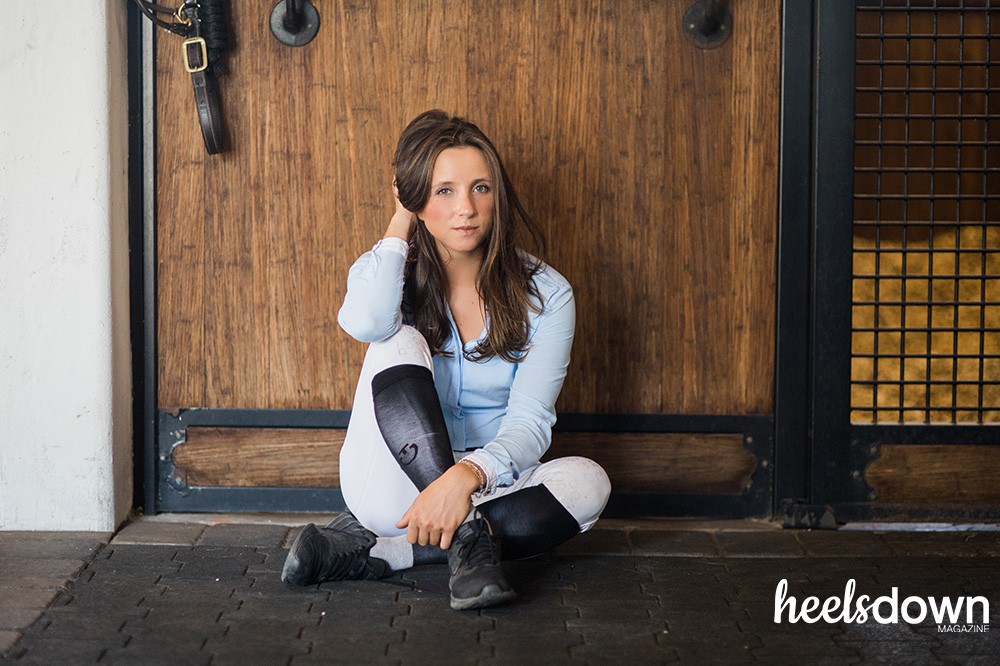 Which isn't to say Adrienne doesn't appreciate the opportunities that were provided by her family. She does. "Riding is a huge financial commitment, and it's a huge investment of time as well as physical and emotional energy," she said. "They only wanted to make sure I was mature enough to know what path I wanted to take. They didn't want me to be limited."
After graduating from Brown University in 2016 with a bachelor's degree in public policy, Adrienne focused on her riding full-time for the first time in her life. Working with the likes of Laura Kraut, Nick Skelton, Linda Langmeier and McLain Ward, she committed to honing her craft. While she can see herself going on to law school or another policy-oriented profession in the future, she wants to make sure that she's also taking care of herself in the best way possible. That includes chasing a few dreams.
It really made me question whether or not I had the mental capacity to do this, to ride full-time and be competitive.
So now, it's up to Adrienne to, as she says, make up for lost time. "I almost feel that because I didn't really compete as a junior, it's fueled my ambition."
A Fine Line Between Dedicated and Obsessed
"I have quite an intense personality," Adrienne admits. The collision of this intensity with the ambition she's been cultivating since her abridged junior career is where she finds herself at her current mental crossroads. "McLain and I joke about it because he's the same," she said. "Every time I think I'm crazy, he reminds me that he's crazy as well."
By that, she means that there's a part of her buried deep down that makes her question her instincts because she hasn't been riding diligently for as long as some of her peers.
Sure enough, the pressure Adrienne put on herself to essentially play "catch up" as an adult rider took its toll early on. Looking back, Adrienne identifies both her intense drive to succeed and the talent of her primary ride, the 10-year-old Bavarian warmblood mare, Cristalline, as factors contributing to her devolving sense of confidence and overall mental health.
"I would have a rail down, especially on Cristalline, and I would not be able to handle it," she recalled. "I extrapolated it and took my other 'bad' results and compounded them on each other. It would just build."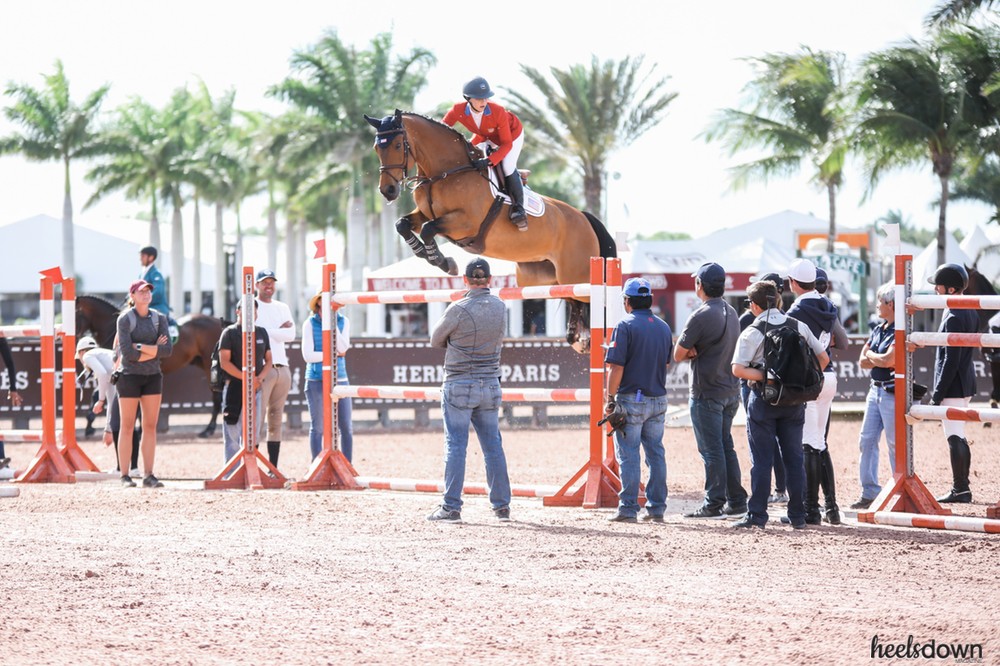 It didn't help that Cristalline was regularly regarded as one of the top performing show jumpers at the grand prix level, by commentators and trainers alike. The mare was a superstar in Australia and Europe, purchased as a 5-year-old by Australian rider Gabriella Kuna and later campaigned by fellow Aussie Chris Chugg. In 2016, Cristalline was purchased by Adrienne and her family's Starlight Stables. Tapped early on as a prospect for the FEI World Equestrian Games this year, Cristalline is a mare on which one can hang their dreams – it's a privilege that is not lost on Adrienne. But being responsible for piloting such a talented horse just piled on the pressure.
"I reached a breaking point where I was having these very irrational responses to seemingly minute things," Adrienne said. "It really made me question whether or not I had the mental capacity to do this, to ride full-time and be competitive."
Where others may have simply shrugged off her behavior to a highly competitive personality, Adrienne knew something deep down wasn't right. So she chose to take a step back, completely removing herself from the horse world for the month of December. She attended a yoga retreat at Kripalu Center in Stockbridge, Mass., to reconnect with herself.
"I knew the way I was reacting was unsustainable," Adrienne said. "I didn't ride for the whole time. I wanted to take how I was responding to negative things and turn it on its head."
Removing the Stigma
Balance is key, as Adrienne learned from her time spent in yoga and meditation.
"Going to the yoga center was really a turning point for me," she said. "It was the first time I had gone away by myself. I disconnected. I had no cell phone, I knew no one, and I don't think I even really spoke to anyone for the first three days. That little bit of time (off) from the constant influx of information was refreshing."
Taking time away from horse shows gave Adrienne a different perspective on a subject that is still taboo in many circles: mental health.
"There is a stigma with speaking out about the mental health side of things in this sport," Adrienne said. "I think people are uncomfortable. I struggled with it. I still do. Disconnecting from social media during that break was revealing. It's such a highlight reel, and a constant wheel of comparison. It was enough to make me question how good I could be."
Upon returning to Wellington, Adrienne was hesitant to dive back in to the show ring, but her coach, McLain Ward insisted. Now, she says, she appreciates the nudge because it was an opportunity for her to put her beefed up mental fortitude to the test. McLain noticed a difference in her attitude right away, even after a rail down with Cristalline.
There is a stigma with speaking out about the mental health side of things in this sport. I think people are uncomfortable. I struggled with it. I still do.
"I think the biggest change is realizing my value is not based on my results," Adrienne said of what she learned during her first few shows post-break. "My self worth is not derived from my success in the saddle."
Adrienne regularly utilizes meditation to reset her mental balance. "My daily yoga practice has helped me tremendously. Whenever I feel anxious, I try to do a vinyasa flow and I also have started to meditate. Even a two-minute meditation before I go in the ring helps. I'll just take a second for myself and that's helped me re-center myself and sort of connect the mind and body."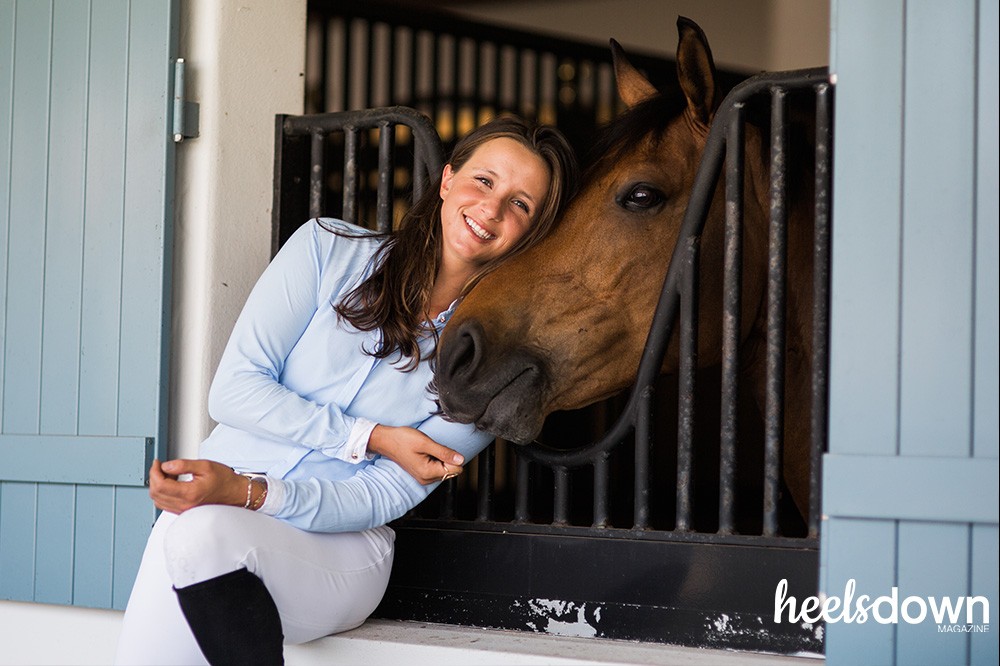 She also went on another, nearly two-and-a-half-month social media cleanse, which she said she found refreshing. It's something she tries to do more frequently now.
"I feel like my hours spent outside are focused on my horses and my riding," she continued. "I do what I can to not to stalk results and see what other people are up to all the time because it doesn't help me, but it's easier said than done. I have made a concerted effort to do so, and I think that's particularly important in an environment like Wellington where it's really easy to get sucked into the complicated dynamics."
Feet On the Ground
Adrienne's riding resume has flourished rapidly in recent months. She made her senior team debut in 2017 at the Nations Cup in Mexico and was teammates with Lillie Keenan, Catherine Tyree and Beezie Madden for the Nations Cup at CSIO4* Wellington in March. She was selected to the U.S. Show Jumping team for the FEI World Equestrian Games in Tryon. In addition to Cristalline, Adrienne also has Pembroke, a Holsteiner mare, and Quidam Mb, an Oldenburg gelding, in her string.
Like this article? Try: How Cian O'Connor Trains at Home
But even with the media attention and accolades piling up, Adrienne is constantly finding ways to ground herself, and holding on to the balance that her parents instilled in her early on.
Wherever her path may lead, Adrienne feels she is working towards a better mental state – one in which horses and happiness are not mutually exclusive.
"All I can work on is improving myself every day – that's my commitment and focus," she said. "Freshman year (at Brown), I broke my ankle and was out (of riding) for the winter. All I wanted to do was ride, so I was miserable to be around. And actually, I made some amazing friends and I'm so happy that it kind of forced me to spend that time at school. I try to keep a good portion of my social life outside of riding now, too, and I think that keeps me balanced and gives me a little bit of perspective."
Perspective is perhaps what Adrienne missed leading up to her brief hiatus from competing. It's why she now prioritizes maintaining more of a "barn-life" balance.
"It's so easy to lose that perspective when you're in the bubble of horses," she said.