Equine eye candy is abundant this week at the FEI World Equestrian Games, and we turned our lens on the show jumping yesterday to find our favorite, best turned out horses of the day.
A lot of credit must be given to the grooms working tirelessly behind the scenes to make these horses gleam. These horses glow with good health and equally good grooming, which really puts that extra layer of shine on. For every rider's success, a groom has been there, waiting with a backpack full of necessities, ready to return to caring for their charge.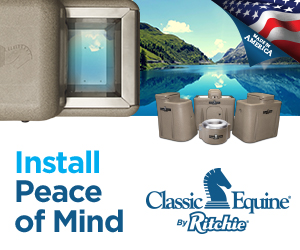 And every groom needs a few tools for success! Two of our favorite items are Hands On Gloves, which work wet or dry as a curry that encourages circulation, and the cordless and convenient Wahl KM Cordless clipper. Shiny and clean cut, your horse will be every bit as ready for the ring as these WEG horses. Look the part, right?
Green and red complement Babel's chestnut color with Patricio Pasquel: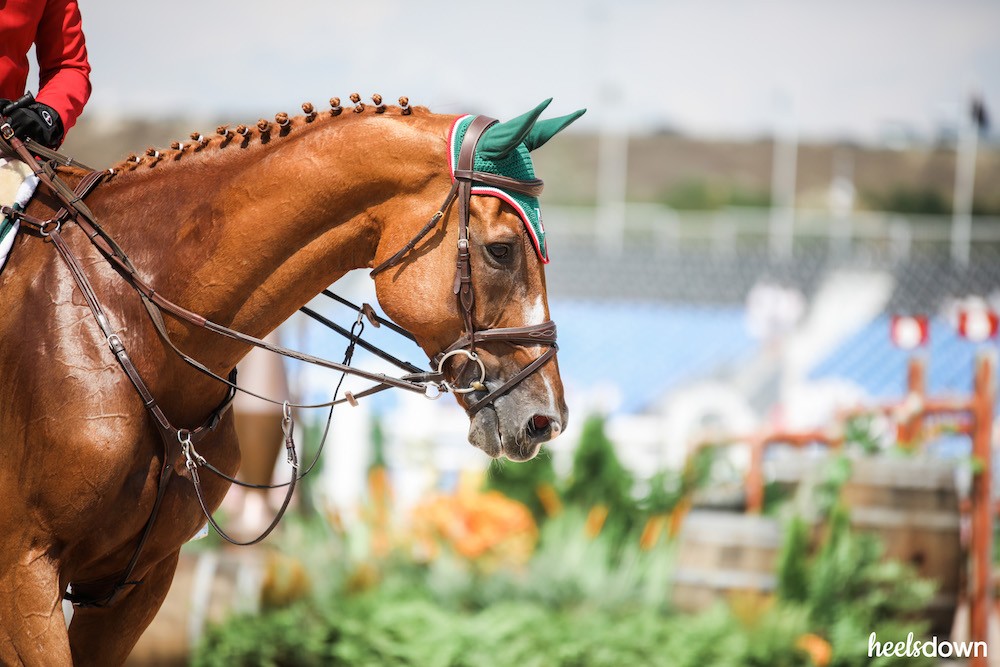 Japan's Karen Polle added some drama with red contrasting against With Wing's dark bay: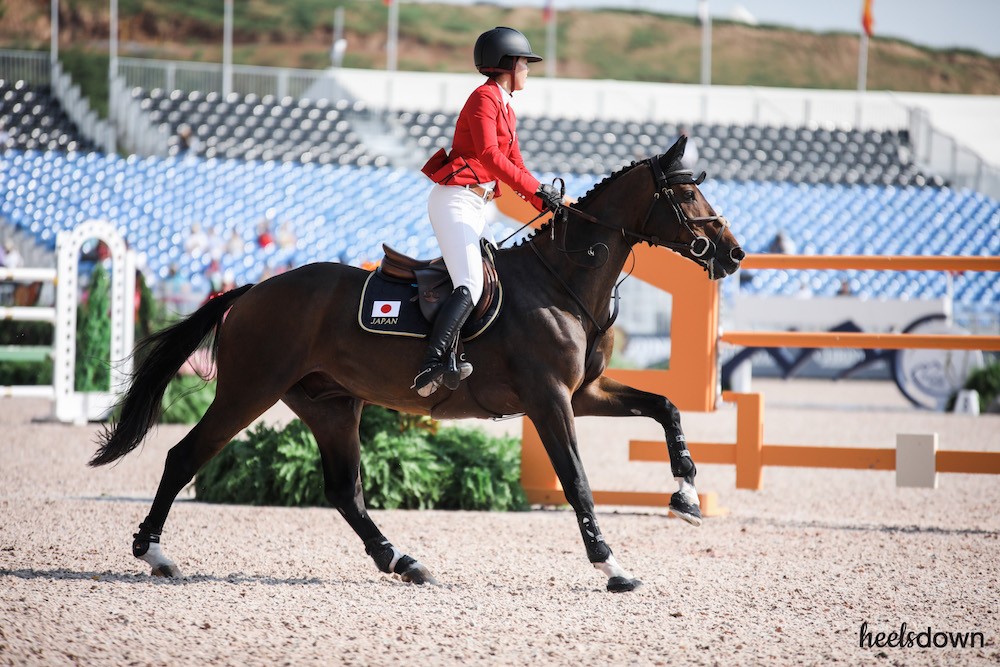 Everything from Bacardi VDL's perfect plaits to the classy Swiss flag on the saddle pad just works for Janika Sprunger: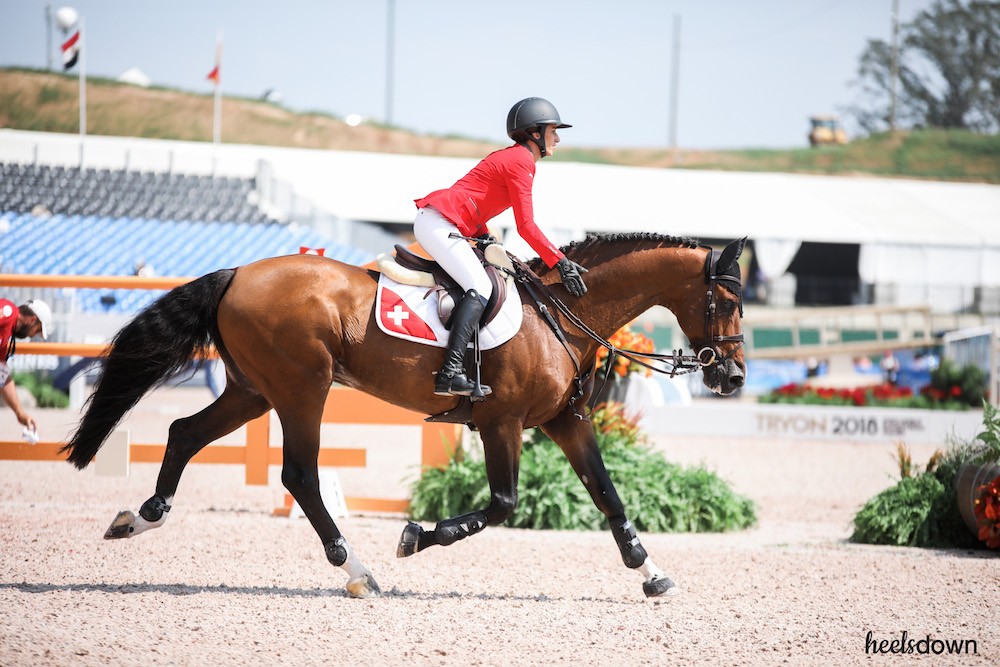 Chacco Kid's bright-white chrome set a contrast, and the chestnut tack Eric Lamaze chose makes a subtle statement: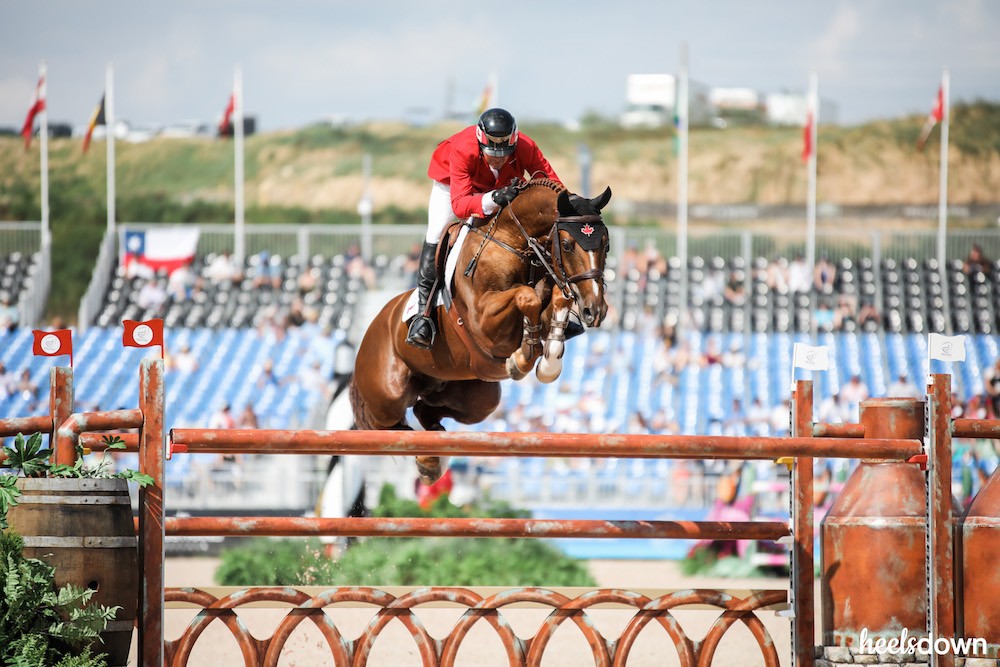 We're all about the red and orange! Harrie Smolders' striking liver chestnut, Don VHP Z N.O.P. was simply stunning (Harrie, hats off to your groom, sir) and a vision in orange: