As we get ready to lift the curtain on the 2018 FEI World Equestrian Games, there's more than a hint of patriotic festivity in the air. It's not often such a large scale event is held in North America – this year will be just the second time in the nearly two decades the Games have come to the United States.
And it wouldn't be an American event this year without a nod to the horses who were bred right here in the host country. It's no surprise that most of the top four-legged athletes come from prominent overseas breeding operations. But U.S. breeders and their horses are proving to be a force in multiple disciplines this year, too. Ex-racehorses are fairly commonplace partners for the event riders (and a few from other disciplines as well), but there are also several breeders who are producing some exceptional sport horses in the states.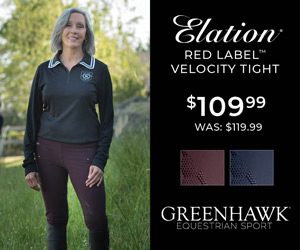 In the eventing and dressage disciplines specifically, there are a handful of horses with American roots. And don't forget about the horses competing in disciplines such as reining, endurance and driving – there, the U.S. is very well represented.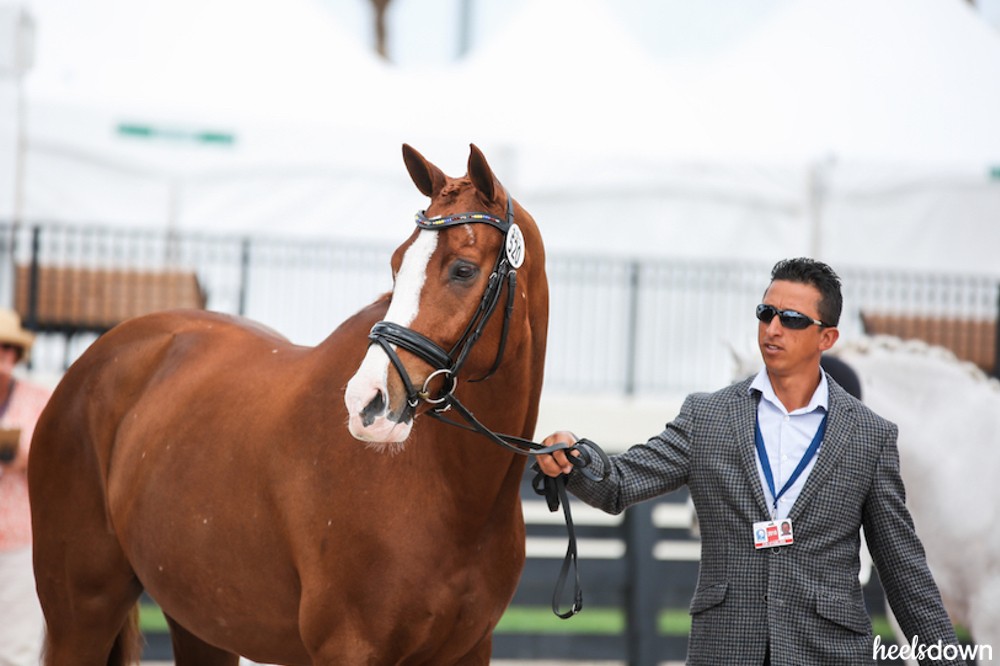 Ecuador's Julio Mendoza will be piloting Chardonnay (Kitty Colleen x Comic Hilltop FRH), a 13-year-old Oldenburg gelding bred by Sheila O'Keefe out of her Tranquility Farm in West Virginia. The Games are almost a hometown event for Julio, who together with his wife Jessica, bases their Mendoza Dressage business in North Carolina. Julio recently made history at the Bolivarian Games, where he won both individual and team gold in dressage for Ecuador with "Chardy", and many of his international stars have also been bred in the U.S.
In eventing, three horses will tackle WEG on their home soil. Vermiculus (Wake Me Gently x Zazeram), an 11-year-old Anglo-Arabian gelding who was bred by Lawson Williams in California and is owned by Ms. Jacqueline Mars. Ridden by Lauren Kieffer, "Bug" made his four-star debut at Kentucky in April and quickly proved that he had the chops to handle a big, beefy course – and recover well afterward (thank you, Arabian roots!). This horse has a lot of personal meaning to Lauren, who also campaigned his full brother, Snooze Alarm, to her first four-star appearance in 2010.
Donner (Smart Jane x Gorky Park), perhaps one of the most popular horses on the eventing scene today, is a 15-year-old off-track Thoroughbred who raced just six times. Racing under the Jockey Club name Smart Gorky, Donner was plucked from the track and produced by Lynn Symansky, who is representing the U.S. on a championship team for the second time with her "flying deer". Donner is owned by The Donner Syndicate.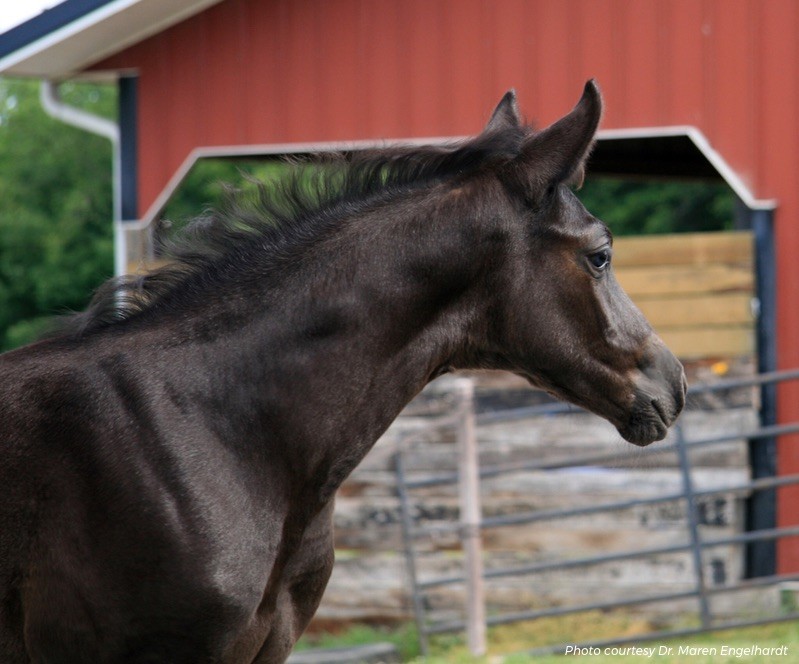 Tsetserleg (Thabana x Windfall) is another born-and-raised U.S. horse, bred by Tim and Cheryl Holekamp's New Spring Farm in Missouri. Fun fact: The Holekamps are also behind the Holekamp/Turner YEH Grant, which sends top U.S.-bred horses to the Young Event Horse championships in Lyon, France. "Thomas" is owned by Christine Turner, and the dark bay 11-year-old Trakehner gelding is set to take on his second four-star in the capable hands of Boyd Martin – following in the hoof prints of his famed sire, Windfall, who won the Kentucky Three-Day Event in 2004.
Like This Story? Read This Next: Boyd Martin On Tsetserleg: "This Is The First Trakehner I've Taken To The Top Of The Sport"
For these breeders and the people who are connected to these horses, it's a perfect full circle to come around and compete on the biggest stage in the world. Representing U.S. breeding is an important part of the success of equestrian sport.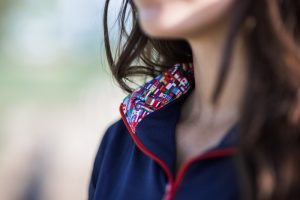 Want your own piece of Made in America? All of Equi In Style's functional, fashionable apparel is made right here in the USA – so suit up and represent! WEG is almost here. Show your spirit.