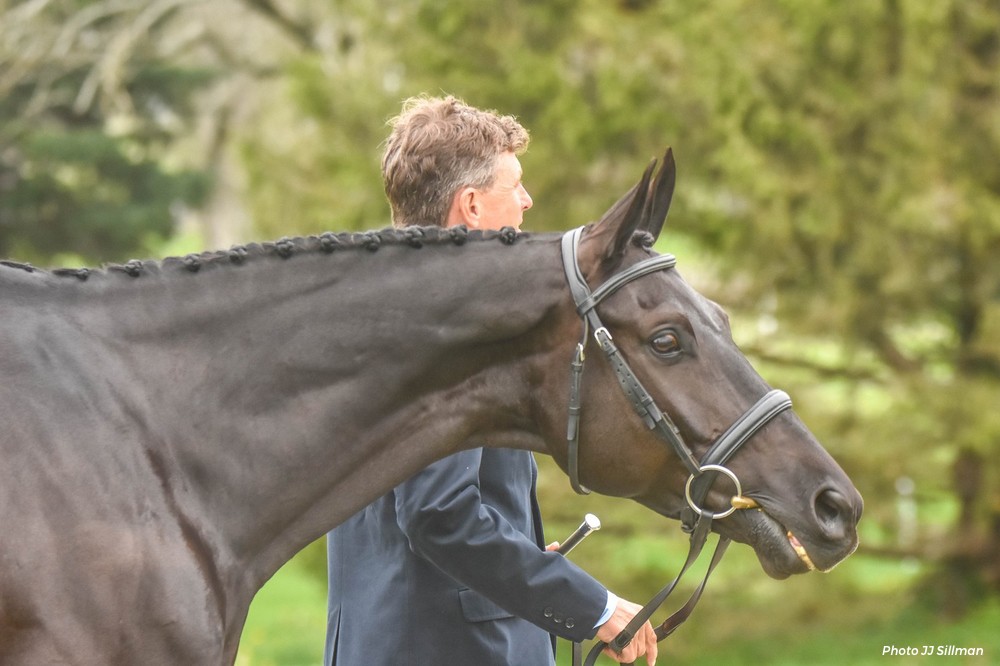 Veteran eventer Boyd Martin was beaming after a stellar ride in the dressage ring aboard the bay Trakehner gelding, Tsetserleg, on opening day of the 2018 Land Rover Kentucky Three Day Event.
Boyd is sitting in second place, behind Michael Jung, with a 31.2 score as of Thursday. But it wasn't the ride he wanted to talk about at the end of the day. Instead, he focused on the talent and personality of his mount.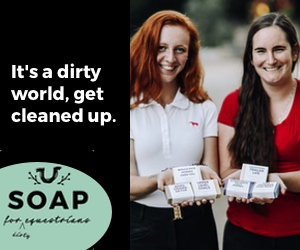 "This is the first Trakehner I've taken to the top of the sport," Boyd said during the Thursday afternoon press conference. "Ten years ago when I came to America for the first time, I saw Darren Chiaccia ride Windfall (in Kentucky) in the dressage and it was spectacular."
"I'll never forget that," he added about the famous eventing Trakehner stallion. "And now 10 years later, I'm riding one of Windfall's babies."
Boyd described Tsetserleg, or Thomas as he's known around the barn, as having the personality of a "big pony." He's often described as "tiny but mighty" because of his size.
"He's a real character. We get along great," Boyd described. "But at home, he doesn't try that much. You wouldn't think he could do a four-star. He really doesn't show much ability at home. Then when we get to a big competition like this, he grows into a big 18-hand horse and pins his ears and gives everything he has."
"It's rare. The horses usually change you for the worst in competition. This guy gets better. The atmosphere picks him up," Body said.
The 16.1-hand, 11-year-old gelding is owned by Christine Turner of Indian Creek Farm. This is Tsetserleg's first four-star event.