Not Just About Results: The Best of FEI World Equestrian Games Tryon 2018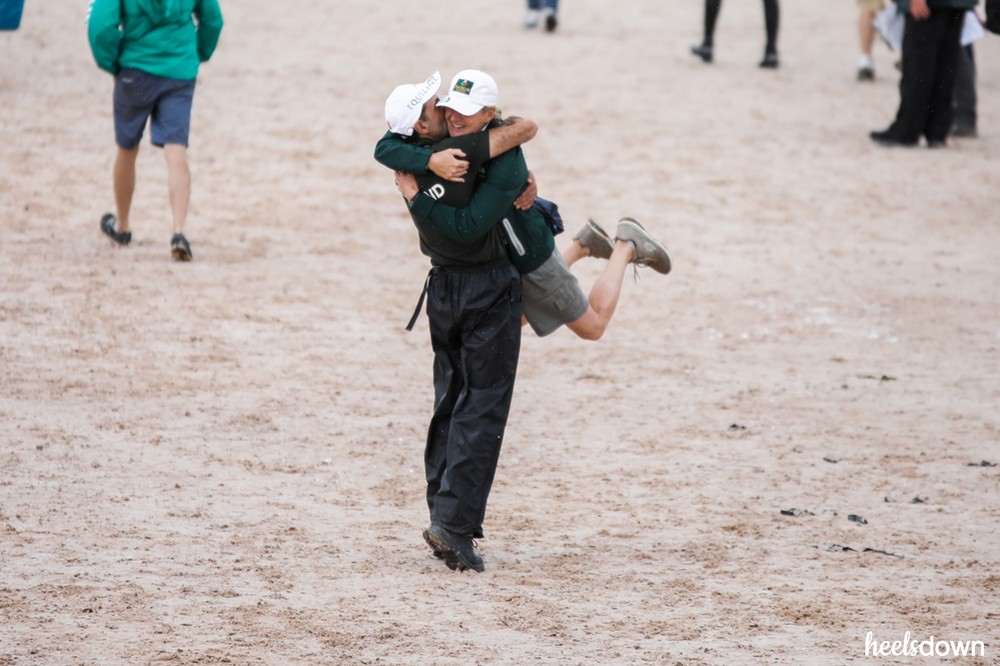 Only the best in the world get to the FEI World Equestrian Games. And once they make it here, they all want to win. But equestrian sport is much more than a ledger of wins and losses. It's the connection with horses and the community that make this sport great. The intense emotion, the highs and lows, shared by likeminded horse people who 'get it' too. Take a look some special moments from Tryon 2018.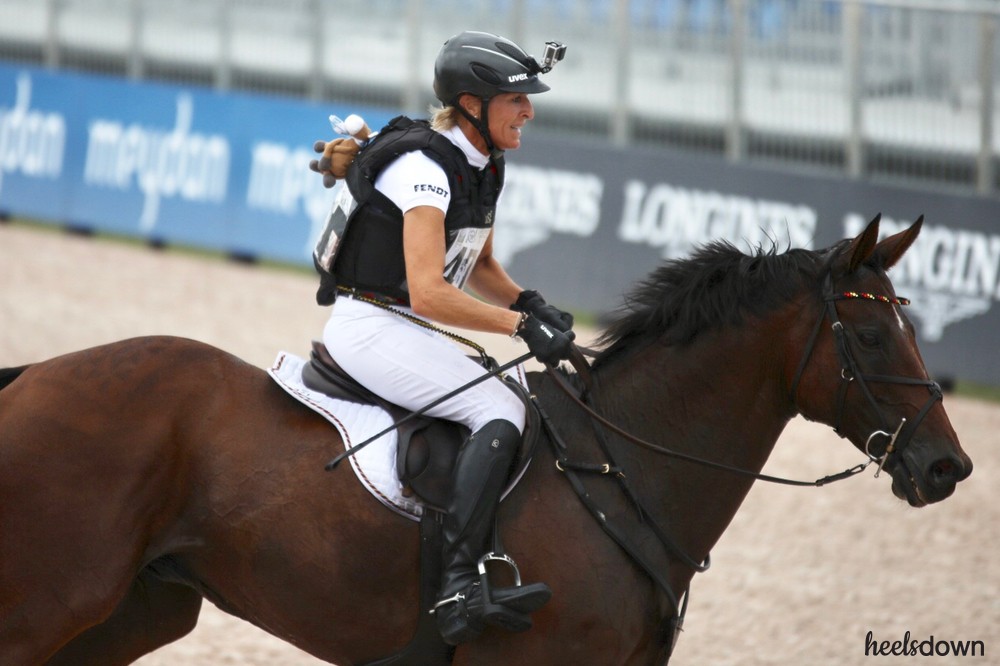 Ingrid Klimke rode the cross-country phase on SAP Hale Bob OLD with a Willberry Wonder Pony on her back. The stuffed toy is the mascot of Hannah's Willberry Wonder Pony charity. Founded by Hannah Francis, the British 18-year-old rider who died from osteosarcoma in 2016, the charity funds bone cancer research and provides Willberry's Wishes to people suffering from a terminal condition. We asked Ingrid why she felt it was important to make that gesture at WEG. "It's to support the foundation for cancer for kids. It's a good thing and I hope many people will donate and support it," she said.
The anchor rider for the British eventing team, 32-year-old Ros Canter, is competing at her first FEI World Equestrian Games. "It's what we all dream of, and to be quite honest until last year, until I went and did well at Badminton, I didn't think it was possible. I didn't think I had it in me. It's just so exciting." Ros had inspirational words for young riders who dream of representing their country. "Just keep trying," she said. "Honestly, look at my BE record. Ten years ago, I barely got round an event. Just keep trying."
"I'm in silver medal position at the moment so it's really exciting, but I have to thank our whole team and support team because I couldn't do it without them." Ros rode Allstar B, owned by herself and Caroline Moore. They came into the cross-country phase third overnight, and put in a flawless cross-country performance to finish clear and inside the time, moving into silver medal position. "Allstar B is just the most fantastic horse. We've grown up together, learning together. He really delivered for me."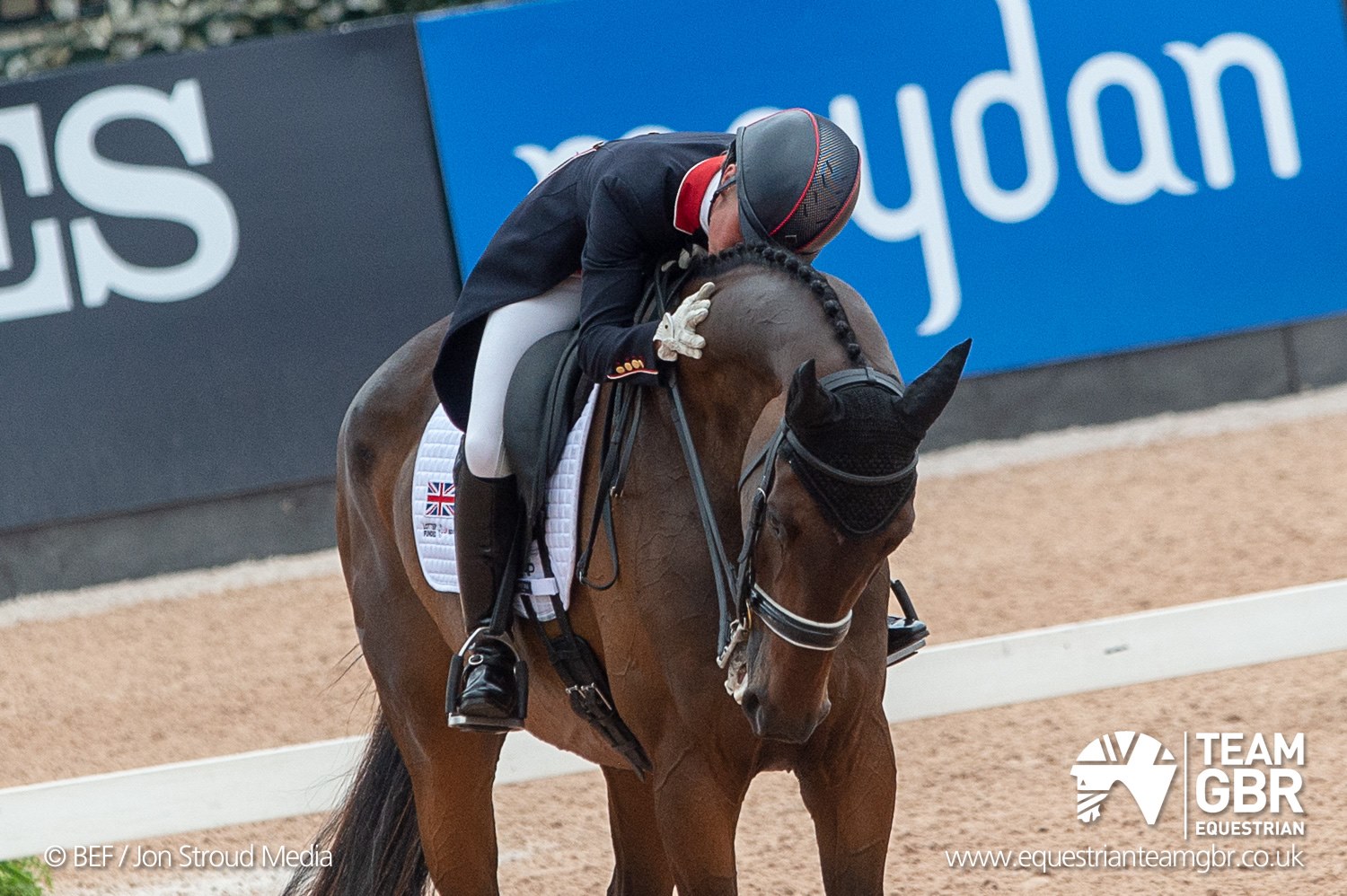 Ireland have never won a team medal at the WEG in eventing but that could all be about to change. 43-year-old Irish event rider Sarah Ennis was beaming as she finished cross-country aboard Horseware Stellor Rebound. Despite posting one of the best results thus far, she displayed humility and a lot of gratitude. "I'm delighted. I can't believe it. I can't believe I'm at the Worlds," she said. "People at home, they've fundraised, they've supported us all the way. They kept giving money and supporting us. And our team is amazing."

Other happy moments.
Japan's Toshiyuki Tanaka was greeted by a very happy team at the finish. The Japanese event team is currently in 4th place after cross-country at WEG.