When Brittany Fraser-Beaulieu or Lindsay Kellock or Denielle Gallagher-Legriffon ride down centerline, the crowd of people who gather at the in-gate are the same.
The same group cheer no matter who pins in the top three of the class. The same group go home together after every show. And they'll be back ringside the next day to support one another after a good ride or a bad, because that's what's been instilled in them by the matriarch of their barn family.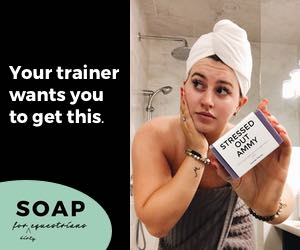 Four-time Olympian Ashley Holzer is the thread that binds these grand prix dressage riders together, among dozens of others. Despite her own impressive winning record over the years, which includes more than 50 FEI-level wins and four top 10 team placings at the Olympic Games, 55-year-old Ashley's biggest contribution to the sport is the next generation of competent riders she's produced.
Like This Story? Try: Charlotte Bredahl's 5 Commandments For Better Dressage Riding
"Ashley is incredibly humble despite all her success, and she's created this amazing community of riders that support one another. It's a vibe that I don't think exists anywhere else in the sport," explained Lindsay Kellock, who also happens to be Ashley's god-daughter. "It is so rare in this industry to have a group that is so close and so supportive, and that exists because of Ashley's encouragement."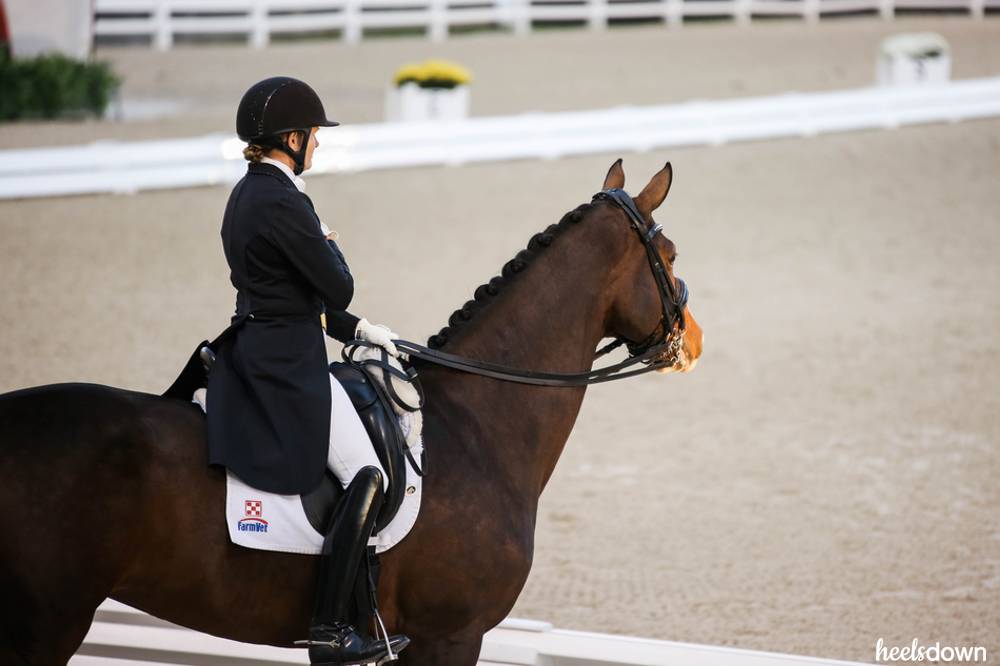 Ashley's nurturing training style is indeed unique – while other grand prix trainers hold their expertise close to the vest like trade secrets, Ashley is open and free with her knowledge, and seemingly happy to share it with anyone who is willing to listen and learn.
"Ashley is willing to help anyone who is kind-hearted, hard-working and honest," said Jacquie Brooks, a two-time Canadian Olympian who has been coached by Ashley for nearly 30 years. "She is very kind, and her instruction is based on clear communication. She is intelligent and articulate. It's difficult to describe in words what it feels like to learn from her. It never feels like work."
Ashley has an eye for recruiting talented riders, too. Most begin as working students or grooms at her operation in New York City. That's where young riders learn the ropes of the business, but also get to work directly under her program.
Jacquie was 21 when she started working for Ashley. Lindsay was 17. Denielle was 21. In New York City, they'd care for and ride Ashley's fleet of dressage horses and also help with maintaining Ashley's demanding schedule, including looking after her children and running errands throughout the city.
We're a very close-knit group and all help each other. There aren't many who can say that. We're so fortunate.
"I'd jump all of her dressage horses and gallop them around," remembers Denielle, whose jumper and eventing parents also trained with Ashley at the time. "I was a jumper back then, but I remember when I first started riding her horses, I was amazed to think how much better jumper horses would be if they could do dressage."
She quickly caught the bug. But working for Ashley isn't easy. It requires long days of riding and traditional barn work, compounded by duties like picking up and dropping off Ashley's kids to school and activities all around the Big Apple. Denielle traveled to the World Equestrian Games and to the Olympics as Ashley's groom. Despite the long days and tedious labor, she remembers being the only groom on the road who got to stay in a hotel room instead of in the stable.
"She has no ego," Denielle put it plainly.
Read This Next: What Happens When A Pro Can't Ride?
Ashley says that "jealousy is a toxin," and tries to steer the riders in her keep away from such feelings.
"You can be jealous of someone but you have no idea of the path that they've had to walk to get where they are right now. And quite often when you figure out what their path has been you wouldn't want to walk that path," she explains. "Jealousy is something I try to avoid under all circumstances."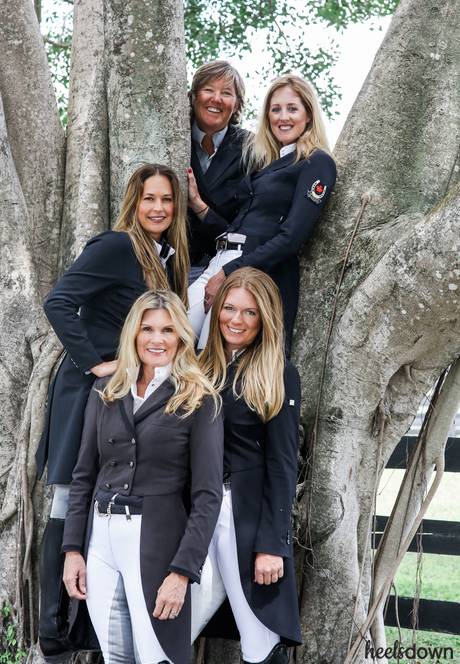 And when it came time for Denielle to find a dressage horse of her own, it was Ashley who found a way to finance one for her.
"There was this big stallion for sale that came into the barn. He was just too expensive," Denielle described. "But Ashley wanted me to have him. So she had me write a letter to all her clients. At the time I had been working there for six or seven years, and together they all bought the horse for me."
Recounting stories of Ashley's generosity still makes Denielle choke up when talking about it.
"She wants everyone to do well or better than her. She's not above anyone else. She just gives people opportunity. It's up to you if you take it," she said through tears.
Denielle described Ashley as someone who was "teaching her all the time." Like when Denielle found out she was pregnant just before the 2008 Olympic Games, she was devastated thinking she couldn't go and support her mentor.
"What Ashley said to me was, 'it's just another horse show,'" Denielle recalls. "She told me that having her own children was the most beautiful thing in her life, and that she would be fine without me."
Later on, Ashley gave Denielle and her husband a farm to run, which jump-started Denielle's own training and teaching business.
"The opportunities she gave me, it launched my career," she said. "I still train with her as much as I can, but I owe her everything."
In hindsight, Denielle laughs when she thinks of how she's grown as a rider, trainer, and as person because of Ashley.
"I was the type of groom who would get so stressed out when Ashley was late for something. I would actually cry about it, because the whole day would be behind then," she said, adding that Ashley is the godmother of her own children now. "But Ashley would come into the barn and tell me 'when you have kids you'll understand,' and it's scary because I get it now. She used to say, 'kids are the most important. This is secondary.'"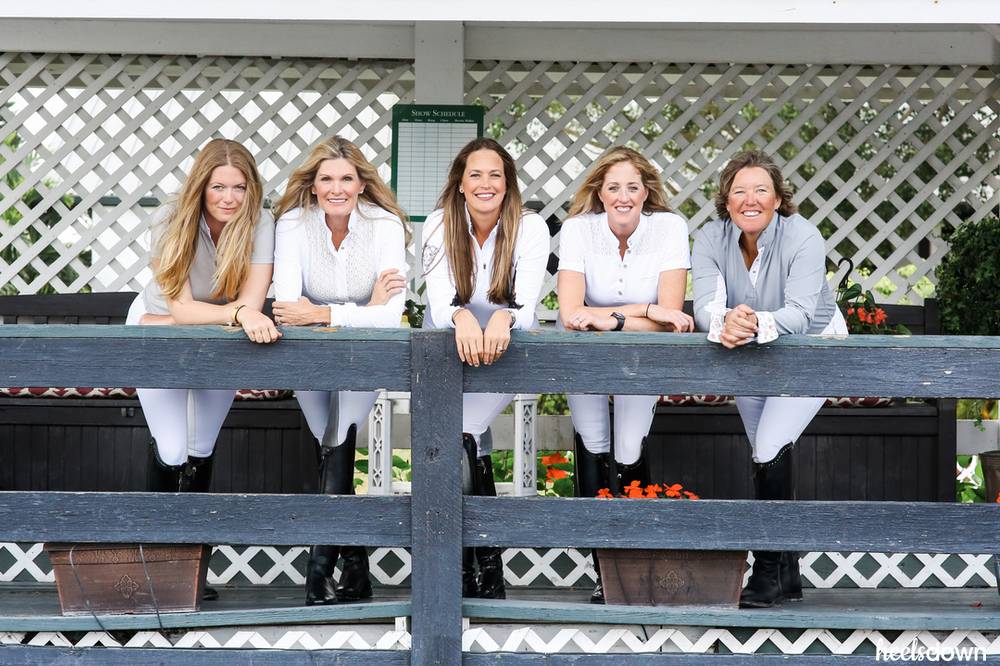 Brittany, Lindsay and Jacquie echo Denielle's sentiments and shared similar experiences. Ashley also helped Lindsay buy her first young horse.
"She'd bend over backwards for anyone," Lindsay says. "Unlike other trainers, she wants to hear what you're feeling. So by the time you're ready to go in the ring, you feel ready. She gives you this sense of confidence just by standing next to you."
See Also

More than anything Ashley has taught Lindsay the importance of a strong work ethic, and also to have the horse's well being top of mind.
"She taught me to have patience while training a horse and to never rush it," Lindsay explained. "She's taught me how to build the right kind of support team. At the end of the day, it's always about the horse."
For Brittany, the sense of community in being part of Ashley's "family" has made all the difference in her career.
"When Ashley is too busy, Jacquie steps in to help. It's a very family-oriented setting and that is just so unique," Brittany described. For example, Lindsay also worked as Jacquie's groom and student. "We're a very close-knit group and all help each other. There aren't many who can say that. We're so fortunate."
By the time you're ready to go in the ring, you feel ready. She gives you this sense of confidence just by standing next to you.
For Jacquie, who has ridden under Ashley for most of her career, perspective is priceless.
"Ashley can make anything piaffe or passage," Jacquie says. "Her knowledge base is so deep, but it's her incredible attention to detail and care for the horse that makes her unique. She is so incredibly kind and understanding, both to the rider and even more so to the horse."
Read This: Competition Vs Camaraderie – Building A Supportive Barn Family
But it's her kindness, Jacquie stresses, that sets her a part from other trainers.
"She is just so kind, to the horses and to her people," Jacquie said. "She is kind in everything that she does."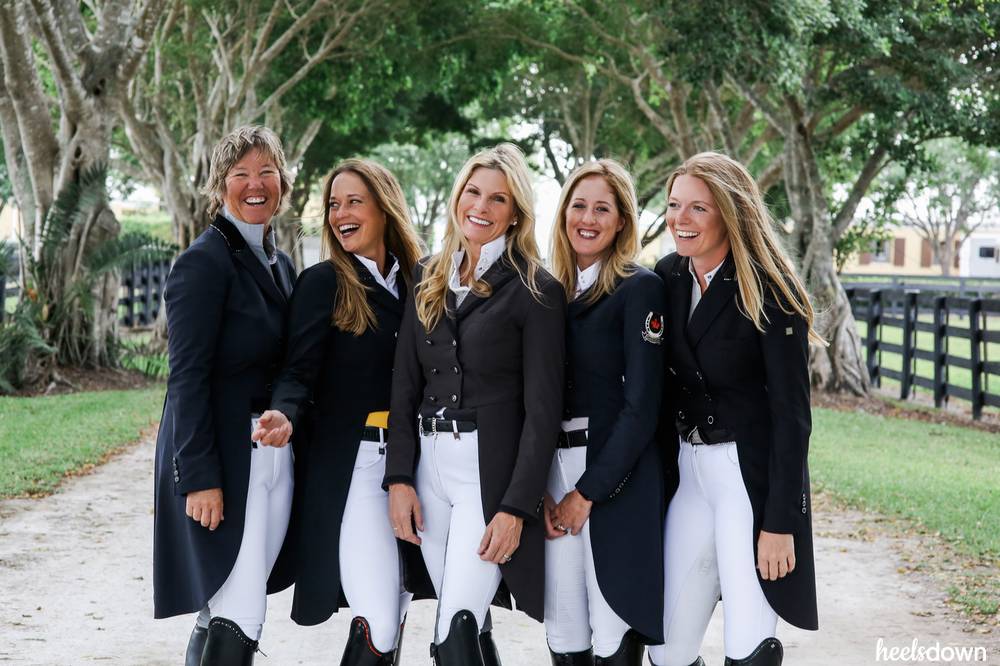 For Ashley, the mentoring relationships she's built go both ways.
"I think it's reciprocal. They work just as hard for me than I do for them. It's an understanding that the people who work with you work with you, they don't work for you," Ashley said. "They work with you in this business, and I think you have to lead by example. Yes I do a lot for them, but they probably do more for me honestly. I can't even count how many times I've had to call on these girls to look after horses 24/7. And I mean up all night. I'm not talking go to bed at 10 p.m. I'm talking around the clock for days.They don't even blink an eye."
For her, it's come full circle when her own students place higher than her in the same class.
"I've had a lot of experience lately with my students beating me. They seem to beat me quite often now," Ashley says with a laugh. "But you know I look at my life, where I am right now, and I'm telling you, I am just as thrilled when I have students do well."