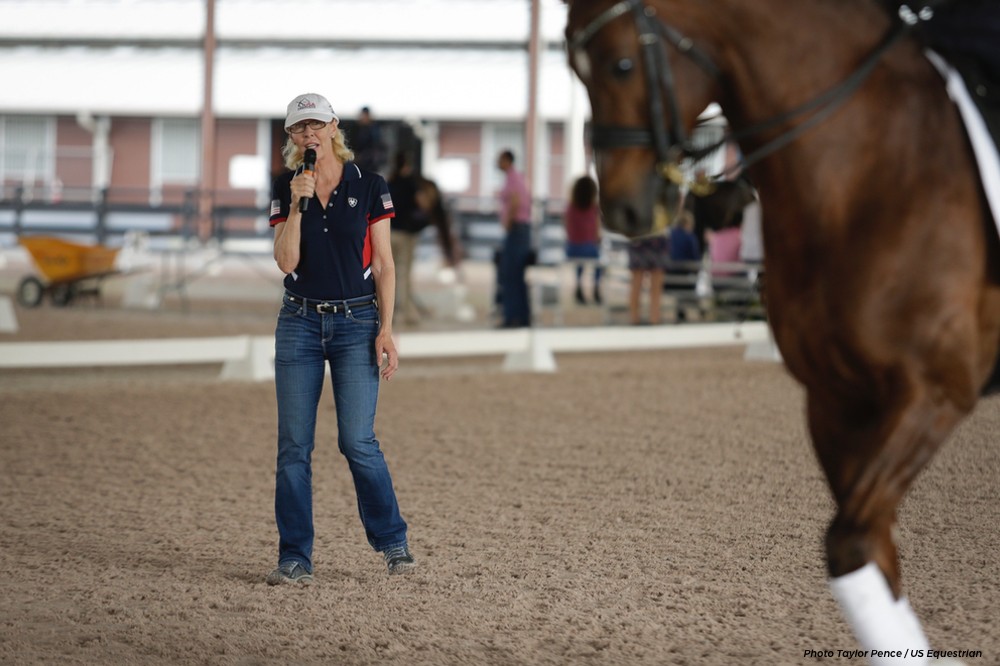 The newly named USEF Dressage Development Coach, Charlotte Bredahl, has big shoes to fill.
Charlotte, 61, is taking over for the legendary Debbie McDonald, who has accepted a new role as U.S. Equestrian's dressage technical advisor and chef d'equipe.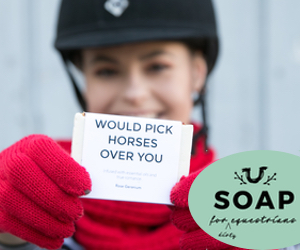 In this new role, Charlotte will be responsible for working closely with Debbie, among others at the USEF, to develop and produce the next generation of dressage professionals for the United States.
"She has a great eye, and she is not only experienced as an international rider and trainer, but also as a judge. She will lead this program to the next level, and I'm thrilled to have her as my right hand," Debbie said at the time of the announcement.
Charlotte, who grew up in Denmark, is a lifelong equestrian. She won a team bronze medal for America at the 1992 Olympic Games in Barcelona, and has produced several horses to the grand prix level. Over the course of her long career, she's been an international team competitor, a judge, a clinician, and a longtime coach to young riders.
"I think there has been a huge development in the sport, especially over the
past 10 years," Charlotte said. "The U.S. has risen to the absolute top of the sport with riders ranked at the top of the FEI, from Laura Graves to Kasey Perry-Glass."
Heels Down Mag caught up with Charlotte to learn her secrets to a successful career in dressage. Here are her words to live by.
Own Your Mistakes
The most important part of being a good trainer and rider for your horse is to always take responsibility for what's not working well, Charlotte said.
Like This Story? Try: Doug Payne's 5 Commandments For Cross-Country Riding
"In the majority of cases where there is a problem, it is the rider who is not communicating well enough for the horse to understand what is expected. Always look to yourself first, before blaming the horse," she reiterated. "Try to figure out what you are doing wrong and why the horse is not understanding you. It is also critical that the horse have the best overall care possible: regular vet check- ups, getting the teeth checked, proper saddle fitting, having a good farrier and overall good horse management. Often, unsolved training issues turns out to be vet issues."
Set Your Horse Up For Success
The thought a rider or trainer puts into the questions they ask of the horse matters every day. A rider should go into every schooling ride or hack with the mantra of setting the horse up for success.
I didn't have a lot of instruction early in my professional career, so my horses were my most important teachers.
"Never ask more of a horse than he or she is capable of at that moment. Don't put yourself or the horse into a situation you know is going to be a failure," Charlotte explained. "Educate your horse in a systematic, gradual, clear and fair manner. If you do this, you will have a horse that is happy to work for you and always trying hard for you."
Ride Often, And As Many Horses As Possible
It's important to ride a wide variety of horses on a regular basis to hone your skills, Charlotte said. Each horse will teach you something different that you can add to your trainer tool box.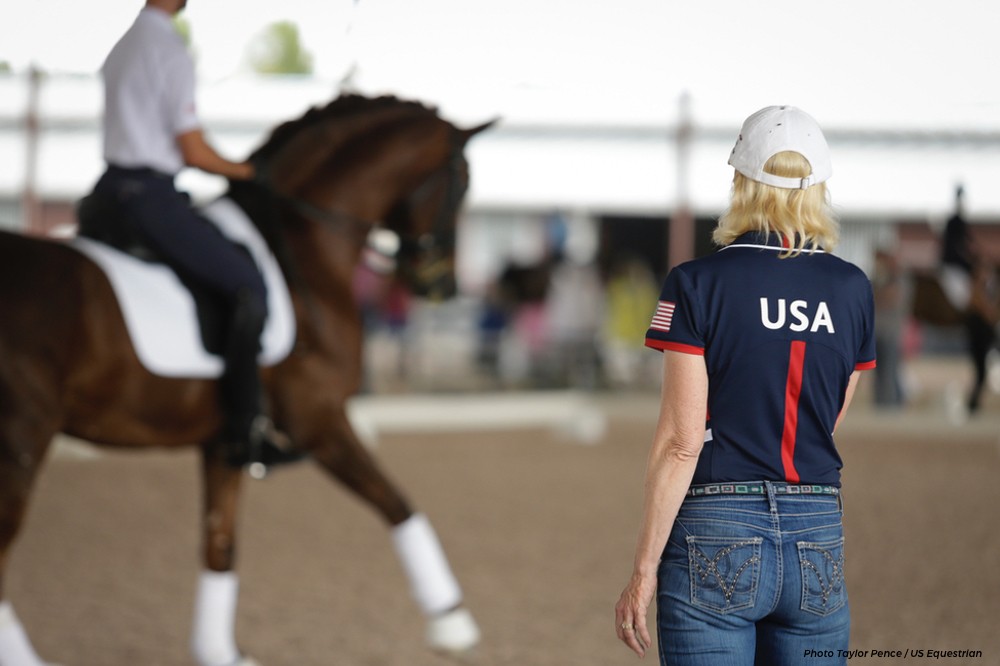 "The horse will give you instant feedback throughout your ride. If you are a good listener, you will learn a lot," she described. "I didn't have a lot of instruction early in my professional career, so my horses were my most important teachers. I rode up to 10 horses a day and each horse gave me tools I am still using today."
If Your Horse Is Fit, You Should Be Too
But if you really want to be a competitive rider, you can't depend on the horse to be the only athletic and fit partner in the equation.
Read This Next: Todd Minikus' Five Commandments For Show Jumping
"Fitness is a big part of being a good rider. It is your responsibility to be as fit as any other athlete," Charlotte put it bluntly. "Core strength is essential, and without it, you will have trouble sitting the trot and influencing the horse in general. I have never been a huge fan of going to the gym, but I try to make up for it by playing tennis and doing ballroom dancing several times a week. When I travel, I do the plank on a regular."
Be Open To Criticism And Feedback
There are many tools available out there that will aid a competitive person into becoming a better rider. Be disciplined about using them, Charlotte said.
"Get yourself video taped on a very regular basis. Try to watch video shortly afterwards so you can connect what you feel with what you see. Make sure video is of very good quality so you can see a lot of detail," she explained. "Then scrutinize every part and try to make it better the next day. Make a point of watching the best riders in the world and then try to emulate them. We are very fortunate to have some incredible riders at the top of our sport, and you have the opportunity to watch them right here in the U.S."
Photos by Taylor Pence/US Equestrian