Home » What Happens When A Pro Can't Ride?
What Happens When A Pro Can't Ride?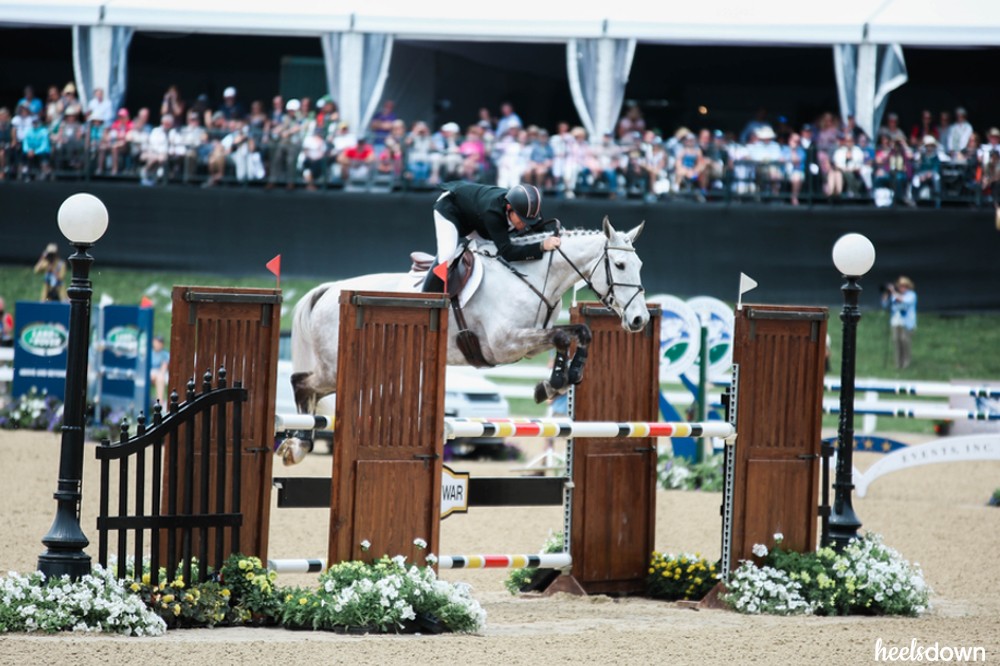 An injury can not only affect a professional's athletic career, but their business as well.
***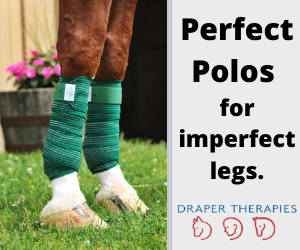 While recovering from a traumatic fall and broken neck after a 2015 riding accident, five-star event rider Will Faudree thought there was a good chance he'd never ride again.
Will, 38, broke his neck during a cross-country round on an Advanced course at Five Points Horse Trials in Raeford, N.C. He had surgery to fix two crushed vertebrae and fuse them back together.
"If I break my neck again, I'm dead," Will put it bluntly. "When you're lying around immobile for six weeks, it does a lot to your head. Of course I had a lot of time to think about if I could ride again and what was going to happen to my horses. Every scenario is going through your head."
During the six months of recovery that came after surgery, Will relied on his working students and coaches to keep his business running, but it wasn't easy.
His own coaches gave lessons to his students at no extra cost and they all shared the responsibilities of riding his horses and keeping them fit. Will's parents "basically moved in with me" to take care of him as he recovered. Essentially, he said, it takes a village.
While it's easy to find insurance companies that place a value and cover medical expenses for horses, it's not as easy to find supplemental medical insurance for professional riders. While the introduction of the Affordable Care Act made it easier for Americans who don't have access to employer-provided health insurance to find coverage, some private or federal plans may not be enough to cover traumatic events like a devastating injury from a fall.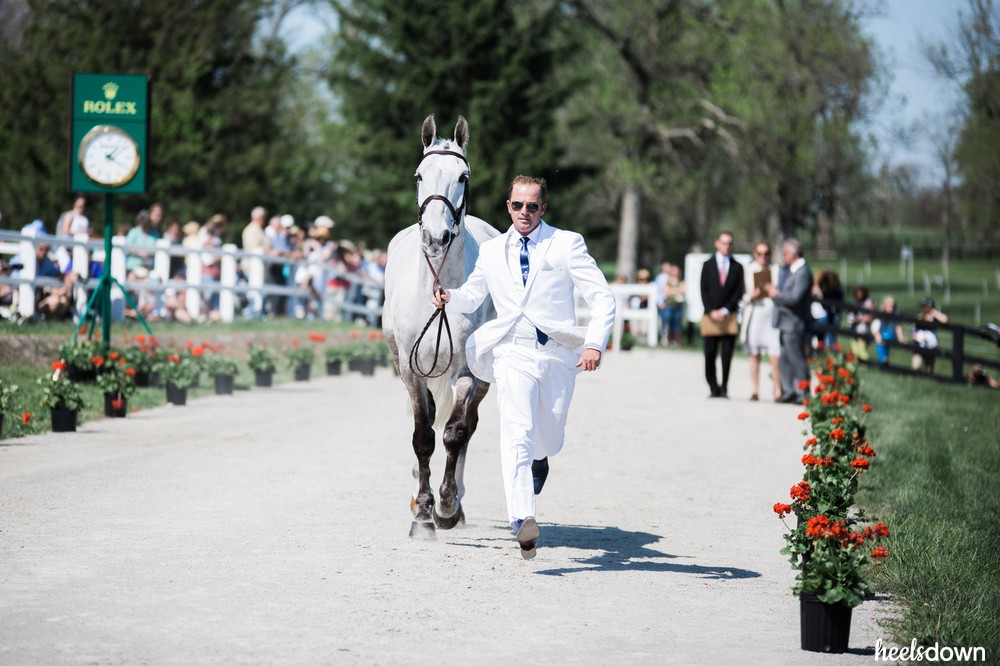 Will received financial assistance from the Eventing Riders Association of North America, which offers an insurance program to its members. Will pays a yearly premium and was able to collect on it to help him with the cost of his surgery, recovery, and the continuing costs of running his business through it all.
The ERA of NA offers two types of plans for riders: A $100,000 medical coverage plan with a $5,000 deductible which comes with a $200 per-week disability payment for up to 52 weeks. The premium is $242, but only members who pay annual fees to be a part of the organization can apply for either plan.
The second plan is a $1 million medical coverage program with a $5,000 deductible and $600 disability payment for up to 52 weeks. The annual premium costs $1,011.
What we do is an extreme sport. But I had to come to terms with the fact that it was OK if I didn't want to do this anymore.
The pay outs aren't meant to cover every aspect of a business. Will, who admittedly didn't teach many lessons and rode mostly for himself, would still ultimately take a loss from not being able to generate any income during his recovery time. This form of insurance isn't meant to replace a standard health insurance plan found privately or on the federal exchange.
Riders can also claim disability or even file for unemployment or bankruptcy after a catastrophic event in some states, but that could affect their professional standings and rankings with organizations like the FEI or U.S. Equestrian.
"I never thought I would need the insurance," Will admitted. "But I was lucky to have had it when I needed it. Financially it helped cover the cost of basically, life."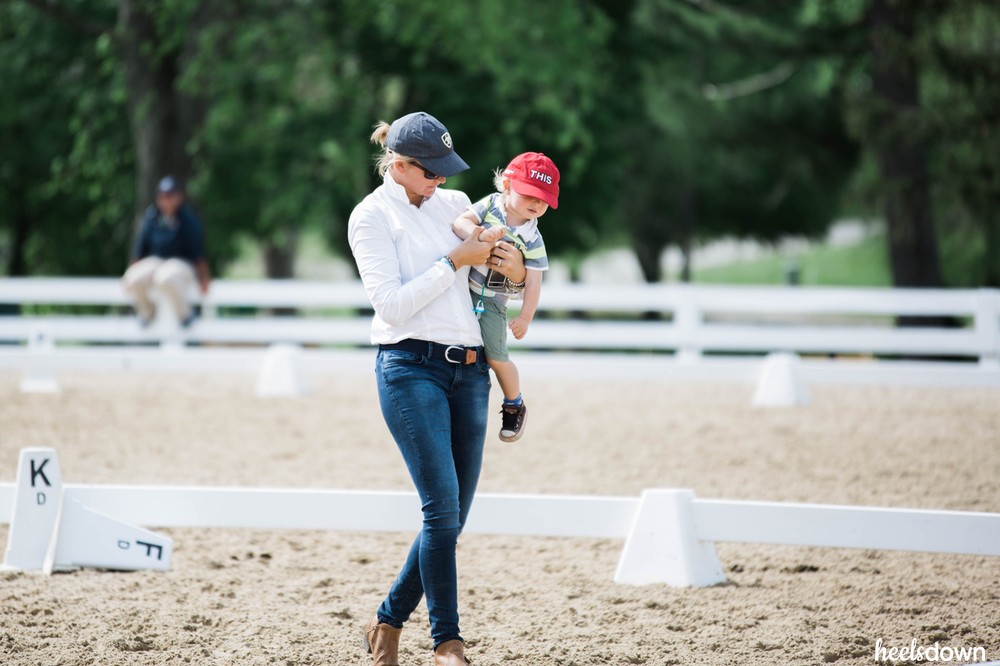 Silva Martin, a grand prix dressage rider and Laine Ashker, a professional eventer, are among the many others who've taken advantage of the ERA of NA's insurance program to help them during a rough recovery period.
"I was sidelined due a severely broken humerus after a fall schooling a student's horse. ERA of NA stepped right up and helped me out with outstanding bills and debts that I would otherwise be left with if I hadn't purchased their insurance," Laine described in a testimonial on the organization's website. "That extra weekly cash flow allowed me the time I needed to recuperate without feeling financial pressures of needing to work prematurely in order to keep afloat and run my expanding business."
With the help of his friends, coworkers, family and insurance, Will was able to use the time when he couldn't ride to focus on his physical rehabilitation.
But mentally, Will didn't know if he would be prepared to ride until he had the chance to sit in the saddle for the first time after the accident. He had always been driven to reach the top of the sport, after representing the U.S. at the 2003 Pan American Games and being short-listed for the 2004 and 2012 Olympic teams. He also competed for the U.S. as a 2006 team member at the World Equestrian Games in Aachen, Germany.
"You can get hurt in a car wreck any day. What we do is an extreme sport. But I had to come to terms with the fact that it was OK if I didn't want to do this anymore," Will said. Luckily, he found his passion for it again the second he was cleared by his doctors to get back in the saddle. Less than a year after his accident, he was competing at the two- and three-star levels again, and winning. "I do this because I love my animals. It's their drive that drives me."
See Also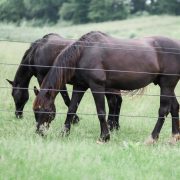 Home » What Happens When A Pro Can't Ride?
The Equestrian Aid Foundation is another organization which helps equestrians from all corners of the industry through catastrophic injury, illness or financial crisis, explained spokeswoman Carrie Wirth. The organization was founded in 1996 and since its inception, the Equestrian Aid Foundation has given $2.7 million in grants to horse people in need in 30 states.
"Initially incorporated as the Equestrian AIDS Foundation, the organization had one very simple purpose: to financially assist people in the horse industry who were with AIDS," Carrie said. "Ten years later, the foundation's mission of providing grant-based support was broadened."
Most horse industry employers don't offer health insurance, especially riders who ride professionally.
"So if a worker is injured or becomes ill, it can be financially devastating," Carrie explained. "Some recipients have had to make the tough decision to change careers because they were physically unable to continue. Many have stayed in the equestrian industry but changed their focus."
I never thought I would need the insurance. But I was lucky to have had it when I needed it.
Carolyn Davey, a dressage rider in Wellington, Fla., relied on the Equestrian AID Foundation when after 15 years of being cancer free, it returned. The money she received from the foundation every month for six months helped her buy groceries, put gas in her car, and helped her keep her two competition horses. But ultimately, she ended her career as a stable manager.
Carolyn claimed disability in Florida, which helps take care of her costs, too.
"Here I was, going through this major life struggle, and I had no idea how long it was going to be. I had no idea if I was going to be able to pay my own bills, let alone still afford my horses," said Carolyn, 54, whose half-Arabian was named a U.S. Equestrian Horse of the Year in 2017 and helped earn her a silver medal the same year.
"I was just so exhausted all the time. I couldn't work and I couldn't ride," Carolyn explained. But after enrolling in an experimental medical drug trial, she says her health has improved and she's back in the saddle again. A friend encouraged her to apply to the AID foundation. So she did. After an in-person interview, she was awarded a grant amount determined on how much help she needed.
"I just know I have to keep riding. The worst thing for me would be to stop moving," she said.