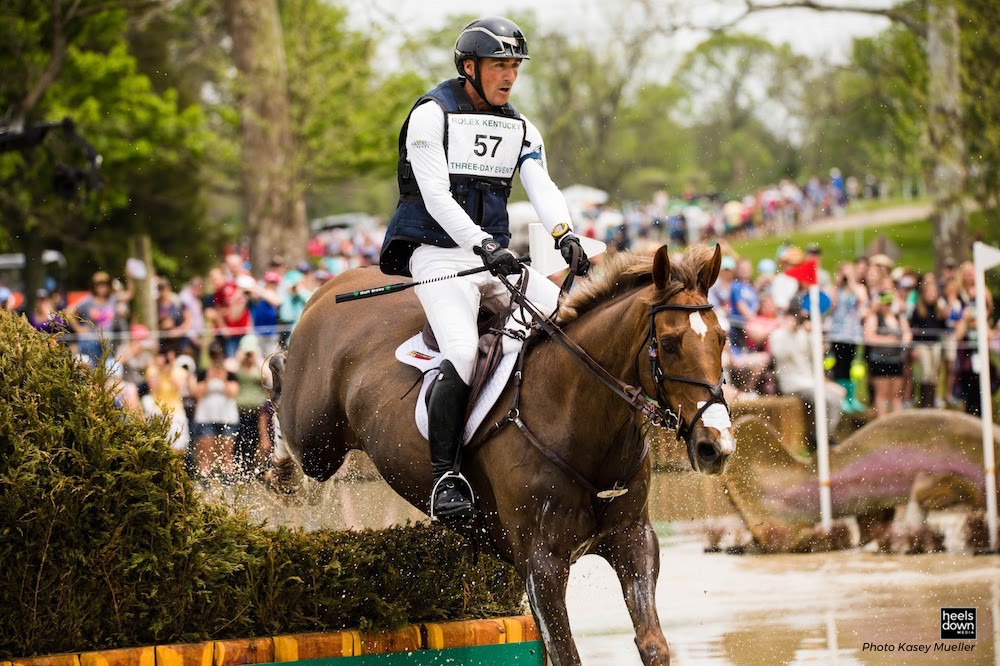 Equestrian athletes, horse and rider alike, benefit from varied exercise. From hill work and gymnastics to CrossFit and Pilates, equestrians know how to mix up the sweat sessions to bring the best out of their horses. Accomplished upper level event rider Matt Brown of East West Training in Cochranville, Penn. is no different.
Matt's program is no different, and he believes whole heartedly that his cross training has helped him in and out of the saddle, and he wants to introduce other riders to it as well. So, what's this interesting and different form of exercise the top level rider wants you to check out? Why Tai Chi, of course! "I started practicing martial arts when I was a freshman in high school," Matt said. "A boarder at the barn I rode at asked me if I'd put some rides on horse in exchange for teaching me karate. I'd always wanted to try it, and it seemed like too good an opportunity to pass up."
So Matt began taking classes in Northern California at a school called Petaluma Kenpo Karate, now Petaluma Academy of Martial Arts. Kenpo karate is a self-defense art which originated in Hawaii with the mixing of Japanese and Chinese style of martial arts. "Because the school was self-defense focused our instructor also required us to study Tai Chi, an internal art, to balance our training," he explained. Similar to how a tough jump school should be supplemented with a relaxing hack out in the field, the Tai Chi helps martial artists stay centered and relaxed.
"Along with the strength and confidence I have gained through training in the martial arts. I have also learned valuable lessons in partnering, learning to control my emotions, learning to relax in order to move more efficiently, and not trying to match strength against strength when facing an opponent."
How many times has your instructor told you to stop pulling because your horse is way stronger than you? Tai Chi has an answer for that all too familiar riding problem, "Martial arts has meant learning that our strength comes primarily through relaxation, not tension, and going 'with' rather than against an opponent," Matt said. Substitute "opponent" for "horse" and we've got a lesson that could make show jumping rounds smoother and horses happier across the country.
"Another benefit would be the lesson of humility," Matt added. "There's always someone better than you. And just when you think you've got it all figured out and you have all the confidence in the world— well that's typically when you get knocked down."
Add those mental benefits with the more straightforward physical benefits, like flexibility, body awareness and cross training through martial arts is a fun and effective cross training method for riders at all ages and levels. "Humility, strength, centering, going with instead of against, these are all lessons that I've learned through riding as well. They really go hand in hand."
Matt will be teaching Martial Arts to Improve Your Riding class at the USEA Convention December 10th at 9 a.m., and encourages attendees to come check it out. "Don't expect to sit and watch! Attendees will get up and learn exercises for balance, work with a partner to learn how to move with rather than against force, and mainly have fun!" It's sure to be a good introduction to a cross training method that may just become your favorite form of exercise, outside of the barn of course.