When American eventer, Doug Payne, was first introduced to a curious brown mare named Starr Witness, she had been showing in the hunters.
The 8-year-old Dutch Warmblood mare had jumped up to 1.20 meters, but was proving to be just a "tad too hot" for the hunter ring, as he described.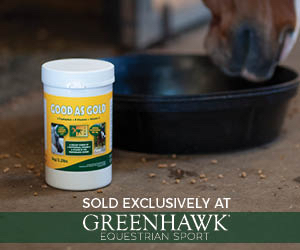 "She just wasn't quite cutting it," said Doug, who has been working with "Ginja", as she's known affectionately around the barn, for the last 18 months or so. When he had the opportunity to take her on and see what she could do as an eventer, Doug said it became clear early on that the mare had what it takes to become an upper-level competitor.
"She's a little tough minded, but she's incredibly talented," said Doug, who owns Starr Witness with Laurie McRee and Catherine Winter. The pair are headed to the 2019 Pan American Games as a member of the U.S. Eventing Team this month.
Listen To Heels Down Happy Hour Podcast 51: Find Your Tribe & Jet-Setting To The Pan Ams
It can be difficult to determine which is the right arena for an athletic and eager horse, especially when they're young and green in their training. The Heels Down Happy Hour Podcast hosts, Ellie Woznica, Jessica Payne and Justine Griffin discussed the topic on a recent episode, and shared their advice on how to select the right discipline for a horse.
The key, they agreed, is figuring out what makes your horse the happiest.
Some horses are bred for a specific purpose, with conformation and athletic ability in mind. But that doesn't mean the horse will always enjoy the job it was intended for, explained Ellie.
"You'll know if a horse doesn't like something real quick," she said. "My reiner, he was sour because he was in an ISHA program. He was sick of people during run-downs and pulling on his mouth. When I first got him, I rode him in an English saddle for a bit. I showed him in a few pleasure classes and he was fine. I put him over a crossrail just for fun. He did it, but he was not happy with me at all. So I know to just leave that alone."
Time is a huge thing. But I think changing it up, and doing different things will help you figure out what your horse likes to do.
Training takes time, so riders who are interested in introducing new exercises should take it slow at first.
"Time is a huge thing. But I think changing it up, and doing different things will help you figure out what your horse likes to do," explained Jess. "With our clients and even our personal horses, we just try to break it down."
For example, Jess said a gelding named Marshall came into their barn to be eventer. But he was not a great jumper at first. Later they realized he was actually quite good at jumping, but miserable in the discipline.
"It was the mental part of it he didn't like. We worked on a lot of dressage with him, and that is a big mental task for upper-level horses," Jess said. "He would rather just be ridden twice a week and jump really big. So now he's a grand prix jumper and much happier."
Like This Story? Try: Doug Payne's 5 Commandments For Cross-Country Riding
Justine has tried multiple disciplines with her young off-track Thoroughbred. She said the cross-training, from dressage to the hunters and even eventing, has helped her horse gain more confidence and become more fit.
"I bought (my horse) to be a hunter, he wasn't showing a lot of talent for it," she said. "So I started taking dressage lessons and doing cross-country, and I showed him in the jumper ring. All of that exposure helped him develop into the horse I always wanted. I still dabble in all these things. And when I wasn't sure what to do, I asked my trainer."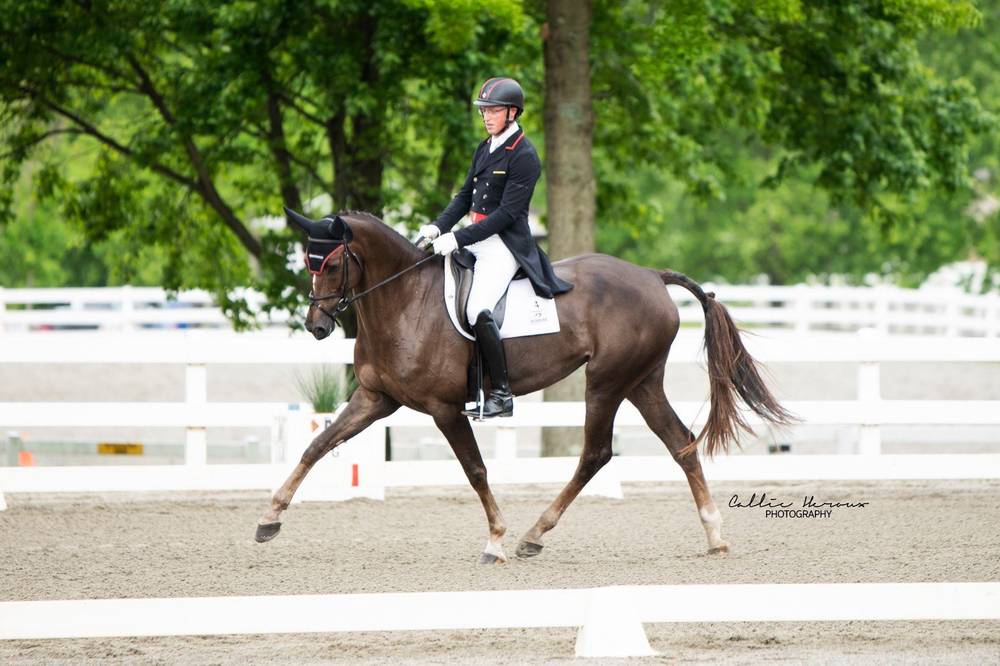 Training Starr Witness to be an eventer after her career in the hunters wasn't a long process, Doug said.
"I didn't have to teach her how to jump," he explained. "But I did have to teach her about the nuances of cross-country and dressage. Luckily she is quite a good mover."
Ginja may still be relatively new to eventing, and at 8 years old, is a fairly young horse to be competing at the top levels. But her record so far – which includes winning three events so far this year- show's she's up for the challenge.
"I don't think she'd want to do anything else," described Jess, who runs a business with her husband, Doug. "She goes out every day wanting to work for it. She's always up for the task."
Photography courtesy of Callie Heroux and Liz Crawley