Home » Doug Payne's 5 Commandments for Cross-Country Riding
Doug Payne's 5 Commandments for Cross-Country Riding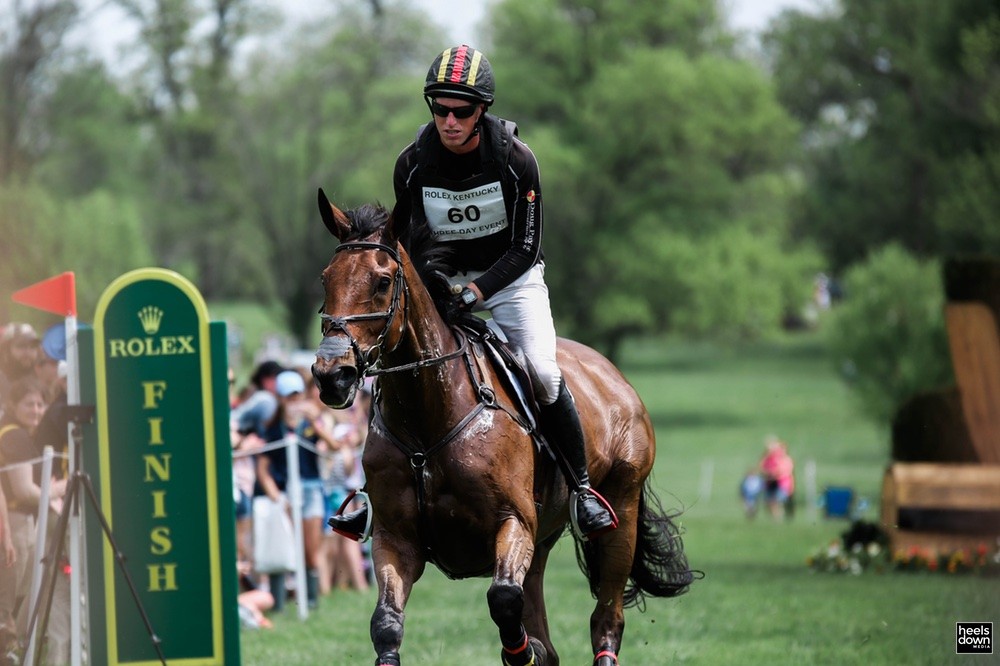 Pro eventer Doug Payne is a technical guy.
Not only is he a master of smoothly navigating some of the toughest questions on the world's biggest cross-country courses, but he's a trained mechanical engineer, too.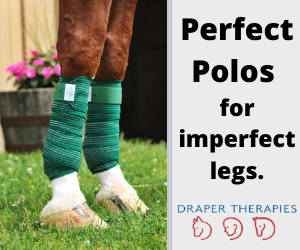 It doesn't take a rocket scientist (or an engineer, in this case) to learn how to ride cross-country safely and effectively.
Heels Down Mag caught up with Doug, who trains and competes in eventing, show jumping and even dabbles in the hunters at Payne Equestrian in Aiken, S.C., and Rougemont, N.C., which he operates with his wife and fellow eventer, Jessica Payne.
Here are Doug's five tried and true essentials to conquer cross-country.
1. Make The Warm Up Tougher Than The Real Deal
"In the warm up, I like to to ride the horse in more difficult situations than what they'll see on course. So maybe take tighter angles that would be more in line with what you'd see in the next level up," explained Doug.
Like This Story? Try: Todd Minikus' Five Commandments For Show Jumping
This will accomplish two main things: It will highlight any weaknesses the horse is experiencing that day, and it will up both the horse and the rider's mental game going into the cross-country phase.
"You'll see right away if the horse wants to drift left, maybe more so than he usually does at home. So you'll know to ride that more proactively this day," Doug said. "Riding in a marginally uncomfortable situation only sharpens your ability."
2. Mentally Challenging vs. Physically Easy (And Vice Versa)
When Doug is training a horse at home or even at an event, he's always making sure he's presenting questions that are physically or mentally challenging to the horse, but never both at the same time.
Striding is a reference point, not a rule.
"If I'm riding a pretty straight forward exercise, and coming to a jump with a good distance, that's a place where I feel comfortable building the jump up," he described. "I will ride into a more mentally-challenging exercise with a slightly smaller jump, but coming from a tougher angle."
Too often, Doug sees riders who are resistant to straying too far from their comfort zone. But riding the same exercises they know and like won't teach the horse to be adjustable and more rideable.
"With our young horses, we start them over poles, skinny ones and even angles, not long after they learn to walk-trot-canter," he explained. "That way it's never a problem. As the fences go up, they're more adaptable to jump from different angles and distances."
3. No Surprises. Ever.
It is so important that young horses, and even seasoned ones, never feel rushed as they approach a fence or a complicated series of fences, Doug said.
"The goal is always to canter up and keep the horse soft. Mentally, you want to give him ample time to see and prepare," he described. "Ultimately you want to come in quiet and have him just easily pop off the ground. Once he's comfortable with the question, then you can take a stride out."
Doug reiterated that the rider should always be presenting questions so that the horse can learn from it, even as the difficulty of the exercise increases.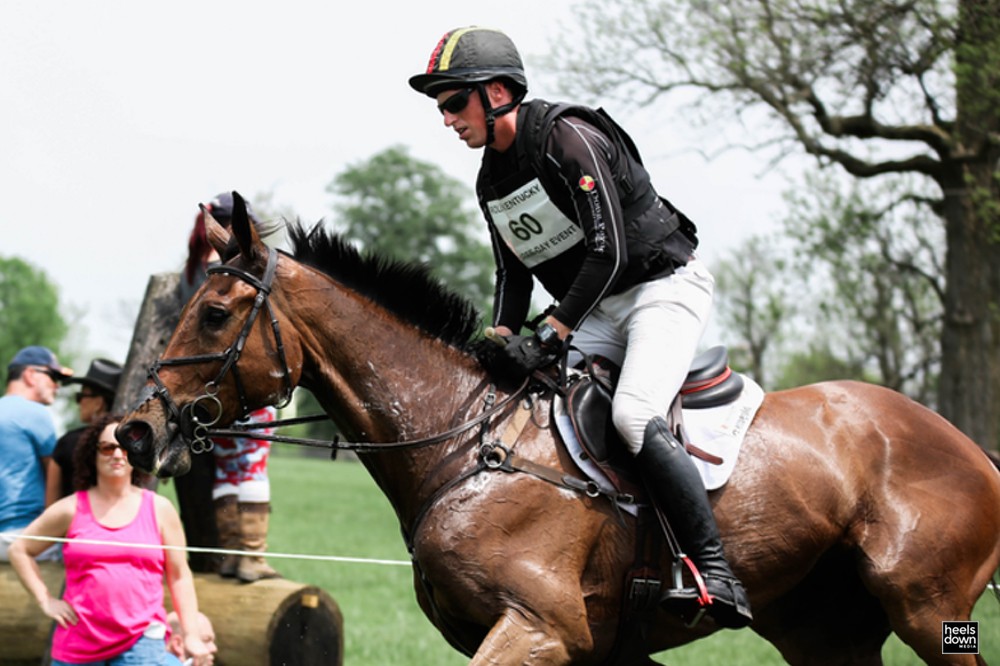 4. Stop Worrying About The Distance
Finding that perfect distance should never be what's top of mind for a rider out on cross-country. As Doug put it, "striding is a reference point, not a rule."
Read This Next: Max Corcoran – How Much Is Too Much?
See Also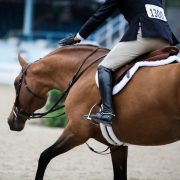 Home » Doug Payne's 5 Commandments for Cross-Country Riding
But all too often, riders become obsessed with finding the right striding to the fence. But Doug said what they should be focused on is the line they choose, how balanced they are, and the pace they've set.
"I'd rather be less accurate with the distance," he said. "The balance and the pace is what can get you out of trouble. If you make a drastic move before a fence to try to save the distance, that destabilizes the horse and makes jumping the fence a whole lot harder."
Riders should gauge their success off the quality of the horse's canter and where they land from a jump, rather than the jump itself.
5. Smooth Is Fast
The less the rider interferes, the more ground the horse will cover, Doug said.
Riding in a balanced, but ground-covering stride not only helps create a more adjustable stride, so the rider can shorten it when needed for certain lines, but it's also deafens some of the pounding blows to the horse's legs.
Doug likes to think of his gallop speed as a range.
"If you can ride easily at a nine-foot stride, try to extend it to 12 foot without losing the balance. The second the horse is no longer soft in your hands and is leaning on the forehand, you know to bring it back a notch or two," he explained. "Same with shortening it, if you can hold it there and it's just as light, uphill and as soft as before, you can always extend."
That adjustability is key to creating a smooth ride over challenging angles and tough questions. In this regard, the ride isn't all that unlike a show jumping round, Doug said.
"There are more similarities than people think," he described. "You may ride more conservative to a hanging log or drop fence, but honestly the forward, free center ride is very similar."
The goal here is creating an elastic horse, which Doug says, again, is harder to fall into trouble if he can compress and lengthen the stride easily, and still maintain the balance.