Horses, Husbands and Vacations: A Dangerous Combination

My husband and I like to travel. Driving, flying, stateside, overseas…. We love it all. A few times per year, we find ourselves blissfully sunbathing on a white-sand beach, hiking in majestic mountains or adventuring through charming towns and villages.
We also often find ourselves astride a majestic – or not-so-majestic – beast. Much to my husband Bora's chagrin, if there's a trail ride available, WE ARE GOING.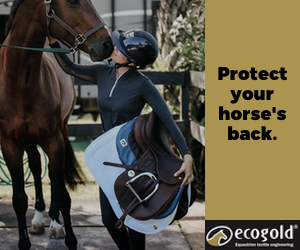 I broke him into the experience gently on our honeymoon. I had not yet gotten back into horses at that point, so he only knew the non-horse-crazy version of myself. Just the plain crazy version. So, he happily agreed to a romantic ride from the hills of Saint Lucia down to the beach, ending in a nice little photo in the water. Quaint.
What he didn't know is that those horses were two seconds from the ASPCA flying down to stage an intervention, and that not all trail horses are, shall we say, "robotic".
The next experience was both awesome and terrifying. Just a few years past our honeymoon trail excursion, he looked back on that with fond memories as he gave a resounding YES to a nearly full-day ride through the beautiful Yellowstone National Park scenery.
Bora yelled at me to keep up and kept asking if I really knew how to ride. Insert angry face.
The views were indeed amazing. The horse part, not so much. I told them I had riding experience, so they gave me a horse that liked to shoot backward instead of stopping. My husband's horse was so trained that he went obediently nose to tail with the horse in front of him, who was the lead horse.
The problem was that they were training a new lead horse that day. On a path on the side of the mountain that was nary two feet wide and OH MY GOD A MILLION FEET DOWN TO THE BOTTOM. Lead Horse Noob was not having it and also tried to back up slowly into Bora's horse. Then quickly. The further along we got, the more prayers and expletives I heard of out his mouth. And he's not a praying man.
Read this next: My Trainer, aka My Life Coach
The next fun experience was in the Virgin Islands. On that ride, the lady nicely gave me one English saddle and one tiny witch of a paint horse who wanted nothing more than to kill me. As we ascended the trail, with ears pinned so hard that I thought they were super-glued to her head, she repeatedly turned around to bite my shoes with the force of a freight train. Then she escalated to trying to throw me into trees and rub me out of the saddle onto the cliffside. Meanwhile, Bora yelled at me to keep up and kept asking if I really knew how to ride. *Insert angry face.*
The last vacation trail-riding experience we had was in Broken Bow, Okla. It was a lovely ride, but Bora didn't quite believe me when I told him how much he needed to lean forward and back while going up and down the super-steep ravines. When he nearly fell off the back of his horse, he looked at me as if my riding skills had betrayed him, and I think our marriage has been just a little bit less since that day. OK, maybe it just made him swear off trail rides.
On our last vacation, he wouldn't even let me visit the donkey sanctuary to pet the sweet babies. Apparently, simply being in the equus genus was enough to make him scream and forbid me from mentioning horses, donkeys, mules or really anything with hooves (I'm sorry, cows. You didn't need to get dragged into this.).