Fashion is just one way show jumper Danielle Goldstein expresses herself and her strong personality.
"I never understood why this sport is so straight-laced all the time and why there's so little deviation from that over the years," she said.
Danielle has shown in grand prix classes with blue and pink dyed hair and with feathers protruding from a ponytail at the back of her helmet. She almost never rides in traditional breeches anymore, instead opting for more comfortable yoga pants.
"I wear things that are flattering to me, that makes me feel sexy as a woman. I think we should all dress to make ourselves feel good."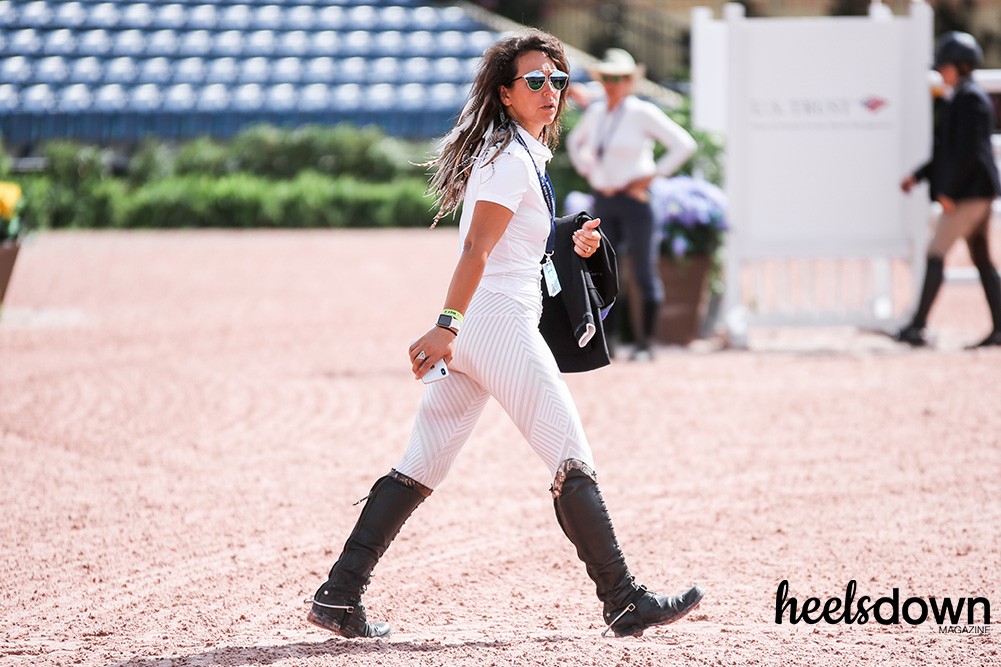 "I wear more sport fabrics like yoga pants and athleisure wear," Danielle explained. "That's what I'm wearing anyway outside of horses. It's so much more comfortable. But it wasn't like this was a conscious decision. It just makes sense. I don't understand why no one else is doing it."
Read More About Danielle Here: Rebel With A Cause – Show Jumper Danielle Goldstein Does It Her Own Way
But at the end of the day, Danielle says she chooses to dress in a way that makes her feel good about herself and feel attractive. She's not doing it for attention or for anyone else but herself.
"I wear things that are flattering to me, that makes me feel sexy as a woman," Danielle said. "I think we should all dress to make ourselves feel good."
Read This Next: Equestrian Sport Needs More Mavericks
For Danielle, she says she lives and competes with one mantra in mind: doing right by herself.
"What I've learned is to go the opposite way that everyone else going. You're not going to gain a competitive edge by following everyone else."