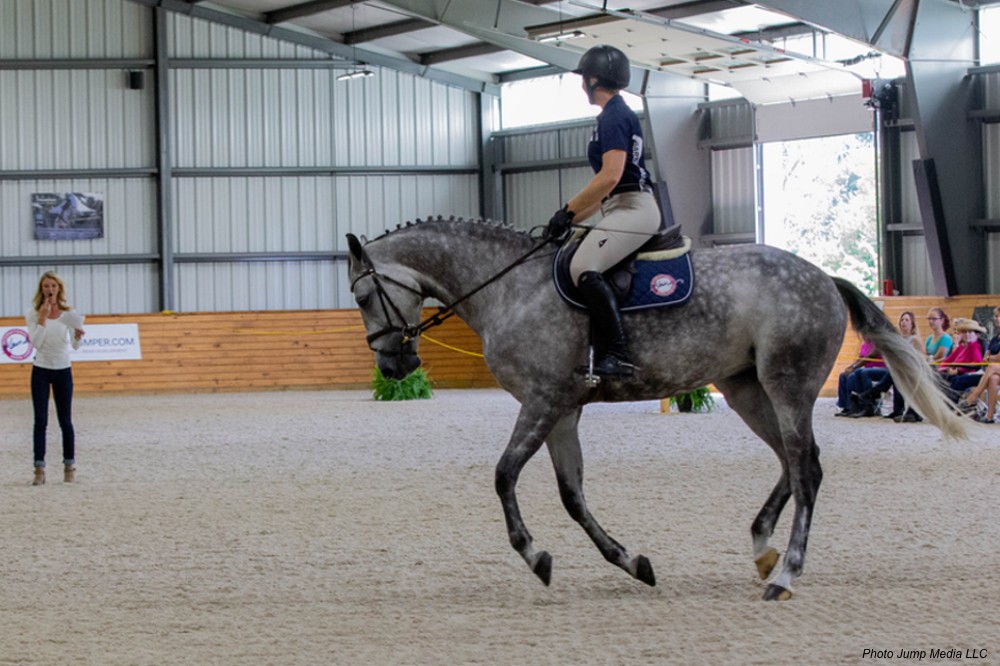 If you're a woman, then you've likely had to tackle tight white breeches & tampons at the same time. We feel you, girl. This week, we have a special guest who is using dressage techniques to better her show jumping. And breaking news: We've got merch!
Click here to stream episode 30.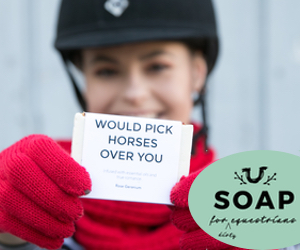 Special Guest: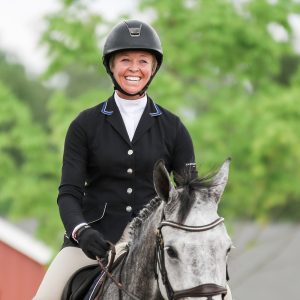 Kama Godek is an international grand prix show jumper and trainer. After competing for over a decade in Europe she returned to the U.S. in 2012 and has helped some of the nations top juniors get experience entering the medal/maclay and jumper rings for the first time. By 2016, the Zone 3 Prix de States team was made up of three junior riders that Kama started in the jumper ring and brought into the high junior jumpers. Kama recently won and participated in a clinic with Laura Graves which focused on using dressage practices to improve jumper riders and horses.
---
More on what we talked about in this episode:
Sally, Jess & Justine share their favorite local craft beers: the Huger Street IPA, OBP, and the 805. | @BeerAdvocate
TIEC revised its security policies on what spectators can bring in for WEG. Hallelujah!  | @Tryon2018
This pub owner created "pony parking" stalls outside the bar. There's even a horsey menu.  | @Horse&Hound
A whiff of lavender can help calm horses, says a recently published scientific study. | @Telegraph
Get your own exclusive HDHH T-Shirt now! We have three hilarious but soft & high-quality shirts to choose from. | @HeelsDownMag
Show jumper Kama Godek won a "dressage for jumpers" clinic with grand prix dressage rider, Laura Graves. We discuss what she learned. You can watch the clinic on demand on the USEF Network. | @HeelsDownMag
*Also, don't miss Kama & her barn's super funny video entry to win the clinic. Watch it below.*
Riding while on your period sucks. It's even worse when you have to wear white breeches. We discuss. | @HeelsDownMag
---
More about our hosts: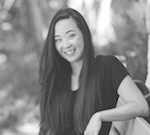 Sally Spickard is a 32-year-old marketer and journalist from Missouri who now resides in San Diego, California. She is an unashamed Harry Potter nerd and Kansas City Chiefs fan, and she can rarely be found without her long-haired Chihuahua, Cooper (and for this reason, you'll never find her on a United flight!). While she's currently horseless, Sally is an event rider who hopes to one day ride like Michael Jung. Alternatively, she'd just settle for learning how to sit the trot without looking like a sack of potatoes!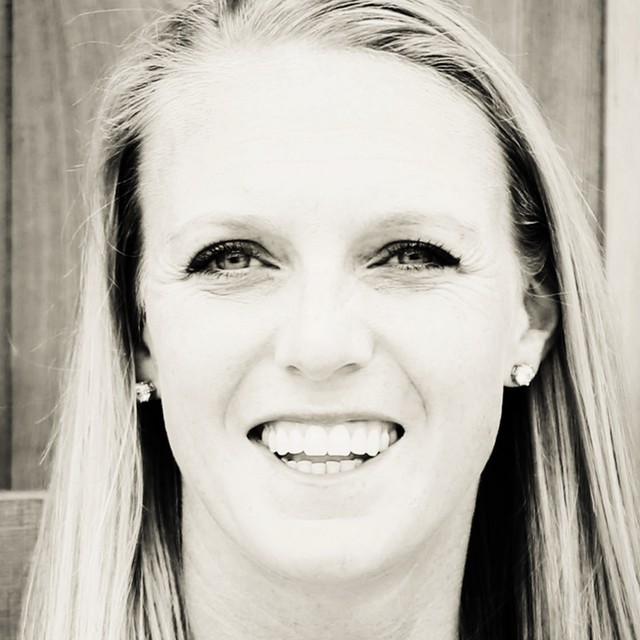 Jessica Payne is a 32-year-old international event rider who is rarely seen without her long-haired chihuahua under her arm. She was born in London, Ontario, but grew up in Franklin, Tenn. and graduated from Auburn University with a degree in Animal Science. She once lost the tip of her pinky finger clipping her 4* horse, and husband Doug says she can "talk to anyone including a wall….and they will like it!"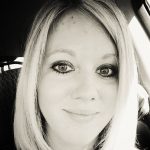 Justine Griffin is an award winning 30-year-old journalist who has written about everything from horses to high profile CEOs to her ovaries. (She donated her eggs once.) Two things she loves the most? Whippet puppies and cheese. Justine is a firm believer in unicorns and feminism. So take everything she says with a grain of salt.

Have a question for us? Send us an email at hello(at)heelsdownmedia.com. Or better yet, join our new Facebook group, the Heels Down Happy Hour Podcast Lounge, to engage with our hosts and delve deeper into the discussions we have on the show.
---
Episode 30 is presented by:
Ecogold, leader in saddle pad innovation. Known for their non-slip, shock-absorbing saddle pads, half pads and protective horse boots. Trusted by Olympians. Visit www.ecogold.ca



Classic Equine by Ritchie, automatic watering has never been easier. Visit classicequinebyritchie.com.



Download the Heels Down Magazine app in the iTunes AppStore: http://apple.co/1QicprS or Google Play for Android phones and tablets: http://bit.ly/1sXQV75. Subscribe for a year and get two months free!