What do you have in your closet that is expensive, well made and generally kept clean? Nothing? Think again. Show jackets, especially with the development of super-stretch fabrics and interesting design details, are really quite stunning. They are crisp, comfortable, and hang obediently, dry-cleaned, in your closet between shows. Why wouldn't you wear it to the office?
I wanted to set myself a styling challenge – to put together four outfits with clothing that a rider already had in their closet. No shopping, no searching elsewhere for the perfect items. I called up my friend Dawn (OK, I cheated a little: she has great style), and asked her if she was alright with me rooting around in her wardrobe.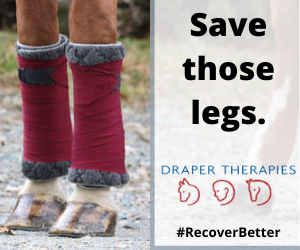 We used clothing that you may own already – button up shirts, jeans, T-shirts and dresses. The sign of success came when Dawn raised her eyebrows and said: "Wait – I'd actually wear this!" Mission accomplished.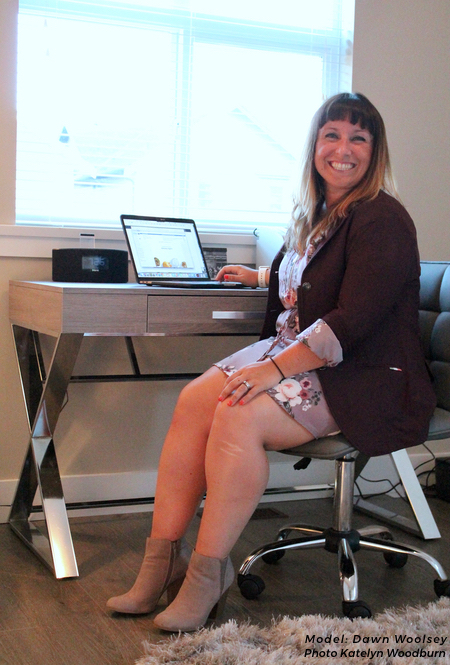 Horseware Turned Officeware: Horseware mesh jackets are all the rage right now, and I personally love this rich burgundy plum colour. Dawn's floral dress (which she bought to wear to an awards gala last year) just happened to compliment the hue perfectly.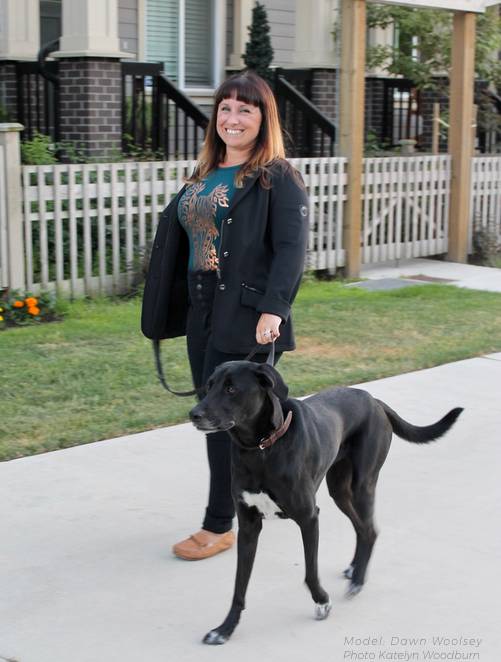 Elevated Casual: All black plus a bright graphic T-shirt is always a great combo. High-waisted jeans tend to look better with the show jackets, which are shorter than "regular" blazers.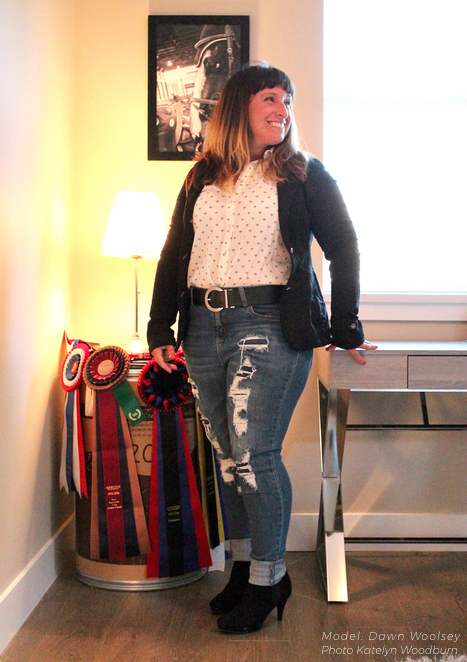 Edge It Up: Blazers on women can look a little dated, so we paired this Pikeur jacket with blown-out jeans and a diamond print button up, suede booties and an oversized Asmar belt.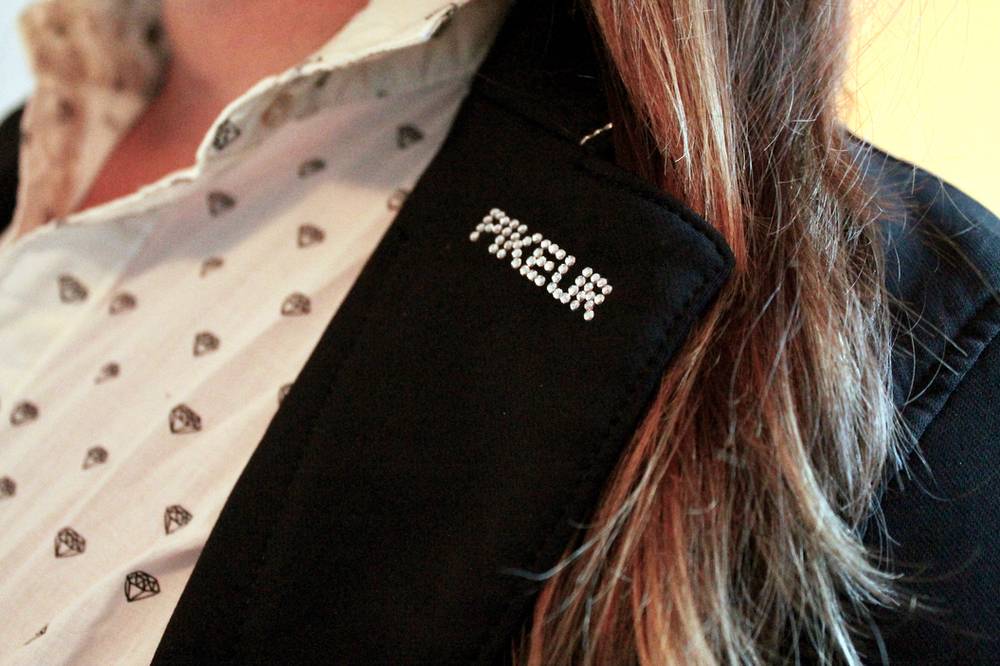 Shine Bright: I loved how the sparkly logo played with this diamond print.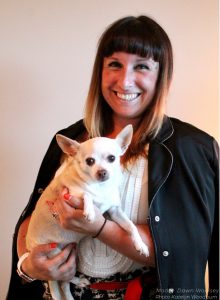 All Around Adorable: In true horse girl style, we decided that getting Candy-Chi the dog in the photo was more important than showing off the whole outfit. But the high-waisted print mini skirt, embellished tank top and jacket worn over the shoulders was an adorable look for a night out.
The takeaway? Try taking your show jacket out of its garment bag and hanging it and the front of your closet, where you'll be reminded to try it on with your daily work-or-school outfits. You may be pleasantly surprised.