By Sara Brooks
We all have that person we need in the warm-up ring and waiting for us at the finish flags. That person we call after a bad ride, and without whom we absolutely cannot succeed. That person is our mentor.
Mentors in the riding community are often less like coaches and more like family. They understand us personally, know our horses inside and out, and they have learned how to help us navigate our own strengths and weaknesses. They have been there for our journey, through the good and the bad. They have picked us up when we were down, and administered "tough love" when needed. They are always there to remind us to stay humble and to stand behind us as we find, and sometimes fumble, our way through the challenging world of competitive equestrian sports.
Behind the most successful riders in the ring today, you will likely find a mentor. Four-star eventing riders Alexandra ("Allie") Knowles and Lainey Ashker rely on Buck Davidson to guide them. Both Allie and Lainey have ridden with Buck for over a decade, and each credit their success in large part to his guidance.
When asked what it means to have Buck as her mentor, Allie said, "It's second to none. I trust him implicitly, and if he says, 'This is what you should be doing,' then, that's what I'm doing. Buck knows me, I know him, and we just work together."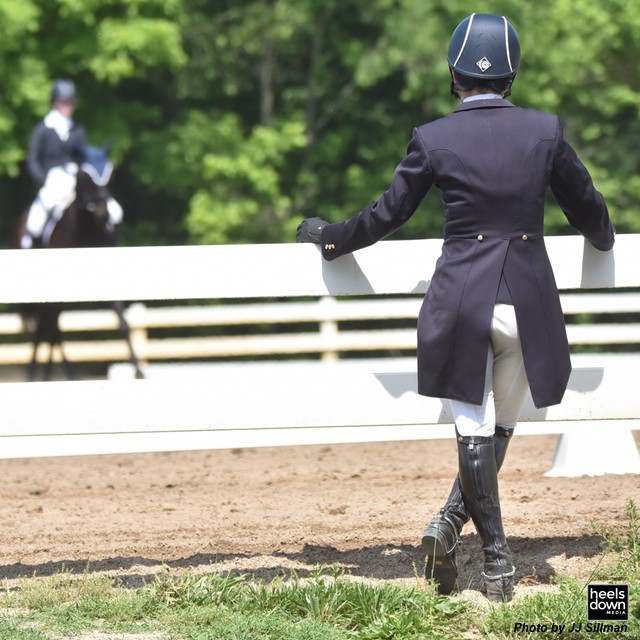 Lainey, who has brought her four-star horse, Anthony Patch (better known as "Al"), up through the levels with the help of Buck said that, especially when she needs to solve an "Al-related" problem, Buck is the only person who can help her. "He is not just a coach to me…He is my brother and a mentor whom I love and who I would do anything for," Lainey said. "I know at the end of the day, he will be there for me," she added.
After speaking to Lainey and Allie, and reminiscing about my experiences with my own mentor, Nadeem Noon, I began to pick apart all of the various aspects of mentorship and what it means to be a "good" mentor. Here's what I've found.
Balance
A good mentor exhibits balance in the relationship. The mentor knows when to be a coach and when to be a friend. She can differentiate between when her riders are having a bad day and need encouragement, and when her riders are not performing to the best of their ability and need a proverbial "kick in the pants." She is not afraid to be honest, but she would never be intentionally cruel through words or actions.
Know When to Guide and When to Let Go
A good mentor can also help in decision-making, but knows when and how to allow students to rely on the knowledge and experience they have accumulated. Sometimes, students need a heavy hand, and other times be allowed to take chances on their own; it is all about knowing when to hold back and when to let go. A good mentor is open to questions, and will always support the decision that is right for each rider and horse.
If your trainer doesn't have a trainer, then get a new trainer.
For the Good of the Student
A good mentor is not engaging in mentorship solely for profit. While it is understood that professional equestrians have to make a living, money should not be the sole motivating factor. Good mentors will never suggest that their students buy horses or equipment that doesn't suit them in order to garnish a commission – mentorship should be built upon a true passion for horses and riders. Most importantly, a good mentor should exhibit signs of a true and honest willingness to make not only her students better, but to better the industry as a whole.
A good mentor never pressures her students, and always encourages them to be safe in a sport that can literally come down to life or death. This might mean that some students are advised to go back to the basics, to drop down a level, or to enter fewer classes in a particular show, but good mentors make these recommendations with her riders' best interests at heart and will communicate her reasoning to her students.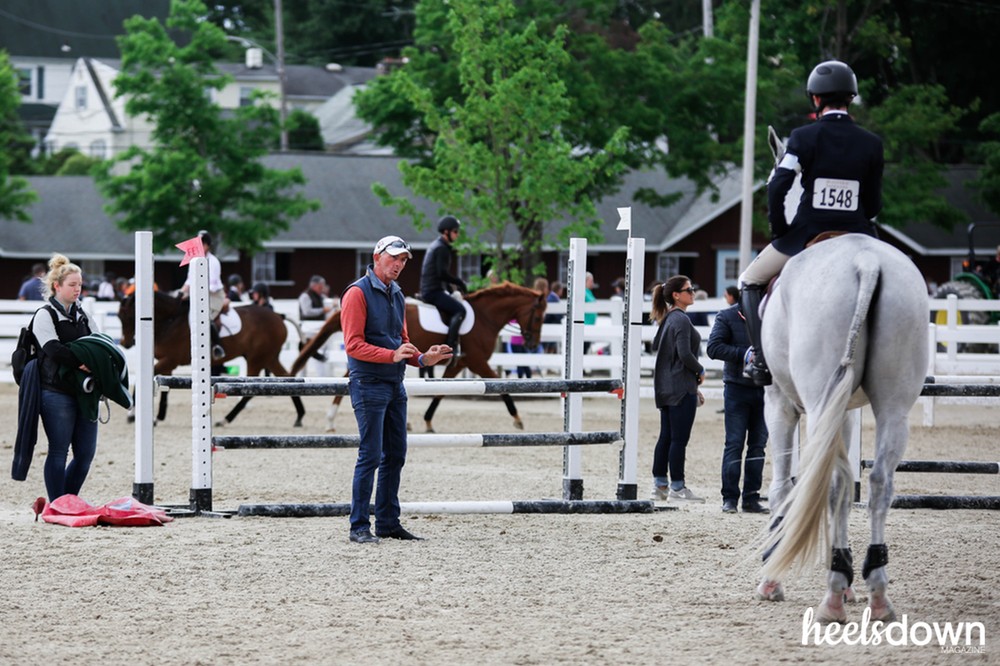 If Your Trainer Doesn't Have a Trainer, Get a New Trainer
A good mentor has her own mentor and is actively continuing her education, just like the saying, "If your trainer doesn't have a trainer, then get a new trainer." It is assumed that good mentors are also good riders – or at least knowledgeable ones – meaning she is taking lessons, seeking the counsel of other reputable riders and coaches, and is always looking for new ways to do better for her own horses and herself. In an industry where most professionals peak in their late thirties to early forties, and continue on well past the "retirement" age, there is always new knowledge, techniques, and training to be sought through the wisdom of others – and a good mentor will possess the humility to understand that.
Perseverance
A good mentor is someone who will support her students, win or lose, and will always seek more opportunities to teach – including opportunities out of the saddle. Good mentors never give up on dedicated students and will always be committed to helping students set and achieve goals. She will encourage her students and lead by the best example she can set. In doing so, a good mentor will become the irreplaceable and integral piece of the success puzzle.