Home » Why Is Olympian Kyle Carter Growing Bamboo At His Farm?
Why Is Olympian Kyle Carter Growing Bamboo At His Farm?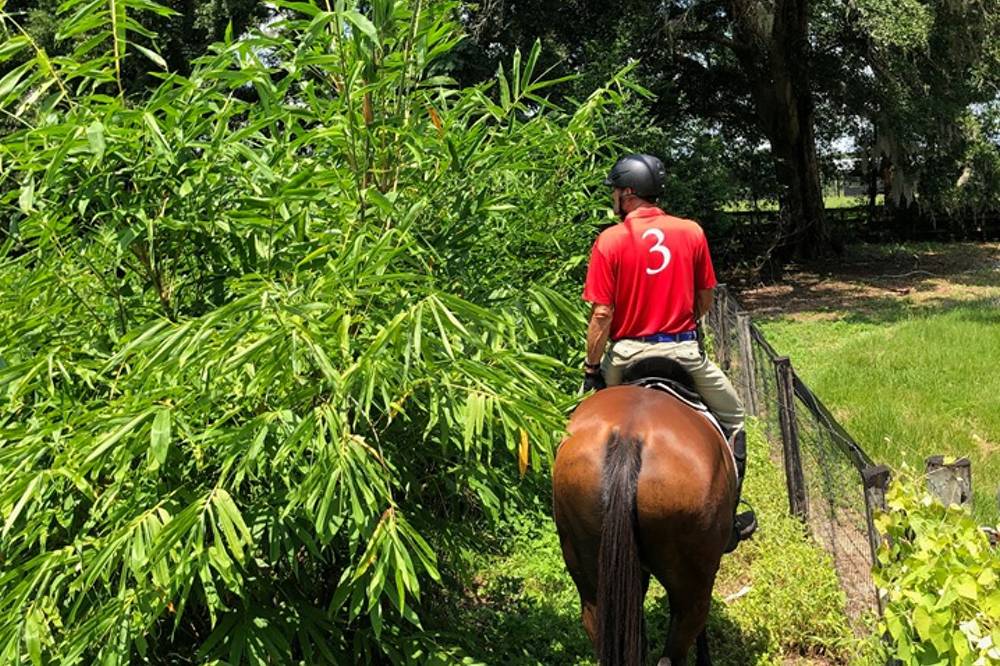 When Kyle Carter and his wife, Jennifer, bought a 57-acre horse farm in Ocala in 1997, they assumed they'd sell it one day to buy something else.
But then they had children, and their "investment" became the family farm. Now the Canadian Olympic eventer is trying out a new venture – growing bamboo.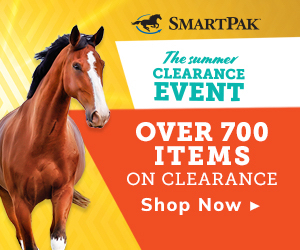 "We're lucky that we do well in the horse business, but I'm always looking for a good side hustle to supplement it," Kyle says. "Any revenue stream to help keep up the farm."
Kyle isn't alone. More horse farm owners in the South are investing in agricultural and farming activities as additional revenue streams. Even natural horsemanship trainer, John Lyons, is growing hemp on his farm. The Florida Legislature passed a bill this year that created a statewide hemp program, which could soon open up hemp growing and production to farmers and other land owners in the state.
Like This Story? Try: Don't Just Be Good At Riding Bad Horses
"In some ways, it's protecting our farm from becoming a housing development. We're watching Ocala explode with growth, and toll roads are cutting through pastures," he said. "It's a lot harder for a politician to say, 'pave through this farm', when we have crops in the field, and not just a horse or two. The bamboo stabilizes the farm."
Kyle found an ad for OnlyMoso, an European bamboo company on Craigslist and was intrigued. After a meeting with the company on his property, he decided to give it a try. If the bamboo, which tends to do best in sub-tropical and tropical climates, could survive on the farm for the first Ocala winter, he thought setting aside three acres to grow it would be well worth the effort.
"I saw it as a long-term investment, something I could leave for my children and their family one day," Kyle said.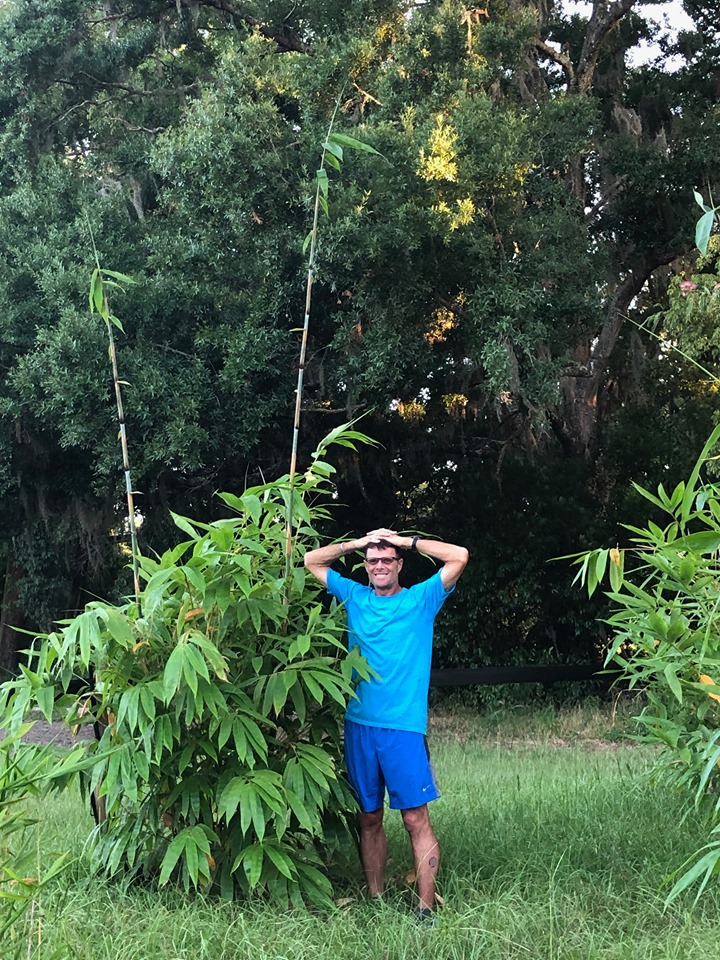 Unlike other crops, bamboo is fairly easy to maintain. Kyle keeps the plants well irrigated. He and his family planted the bamboo about a year ago, and the plants stand at 15-to-18 feet tall. Over time, they'll grow to be up to 80 feet tall.
Kyle planted "clumping" bamboo as opposed to "running," which means the plants grow in tight clusters. When it comes time to harvest them, Kyle will only need to cut about 30 percent of the plant from each "clump". So he'll rarely – if ever – have to replant, as he only takes a small section from each cluster during the harvest season. The plants can live for more than 60 years.
Read This Next: Is Hemp Safe For My Horse?
And it's good for the environment. Bamboo returns oxygen to the soil at more than five times the rate of a normal forest, Kyle said. It also aids in halting erosion in the soil.
Kyle signed a contract with OnlyMoso to sell directly back to the company each harvest cycle for the first 10 years. The company uses bamboo for a variety of sustainable measures – from creating biodegradable utensils and flooring like tile, to fibers for clothing and even food: like bamboo pesto, truffle or cream.
"We live on lessons and selling. It's our livelihood. I never want to be dependent on one thing. The bamboo helps us."
"Most people who do horses in America, have the money. They build these beautiful barns with no intention of it ever paying them back," Kyle said.
See Also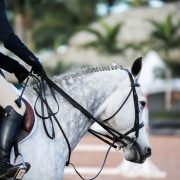 Home » Why Is Olympian Kyle Carter Growing Bamboo At His Farm?
But it's a little different in places like Europe, he said.
"When I was working student in England, horse farms also had cattle or sheep, or they had rented apartments on the property. Some had chicken breeding operations. It always had more than one purpose," he explained.
"Horses support our family. We live on lessons and selling. It's our livelihood. For me, I never want to be dependent on one thing. The bamboo helps us."
Kyle says the bamboo hedges have become a natural beautification project of his horse property. A hedge makes up one wall of his dressage arena and stretches into the cross-country field. He thinks that one day his farm could potentially become a wedding venue, too.
"This sport can feel so separated from nature. But our roots are of course from agriculture," Kyle said. "And for our family, it's a lesson for our children on how nature works. It's having an impact on our family culture, just caring for the plants together."
*Interested in learning more about planting bamboo? Contact Kyle Carter directly: cartereventing(at)gmail.com.