What can you learn when watching the upper levels of the sport? Each weekend there is a new live stream to watch or a video recap of the top rides, be it eventing, dressage, hunters, equitation. It is important to take these opportunities as they come, and use them to better our own riding.
Watching a video can serve many purposes. Some tune in for entertainment purposes, to gasp at the size of the fences or the technicality of the dressage test. Others watch to learn, which is a habit we should all pick up. Some days, it's learning what not to do. Others, it's being treated to a master class, watching the seemingly effortless riding of someone truly adept at their sport of choosing.
This is what we saw during Germany's Michael Jung's cross country ride aboard fischerRocana FST at the FEI European Championships today.
Jung is no stranger to success. Should he win a gold medal tomorrow, it will be his fourth consecutive gold at Europeans. For most casual followers, he first burst onto the scene in 2010 at the World Equestrian Games with an individual gold medal, subsequently planting himself atop virtually every podium since then.
But Michael Jung does not win on the seat of his pants. He has a well-thought out plan as he sets out on course. He gives a lesson every time he sets foot in the stirrup, to those who are shrewd enough to watch. His horses trust. He is not married to a distance, he rides what comes up in a balanced stride. He lands kicking, always encouraging the horse to go away from the jump and seek the next. He presents the horse to a question with plenty of time to understand, and never wavers from a straight line. Even approaching a combination that caught out so many of his predecessors, there was not a shadow of doubt that they would go through fault-free.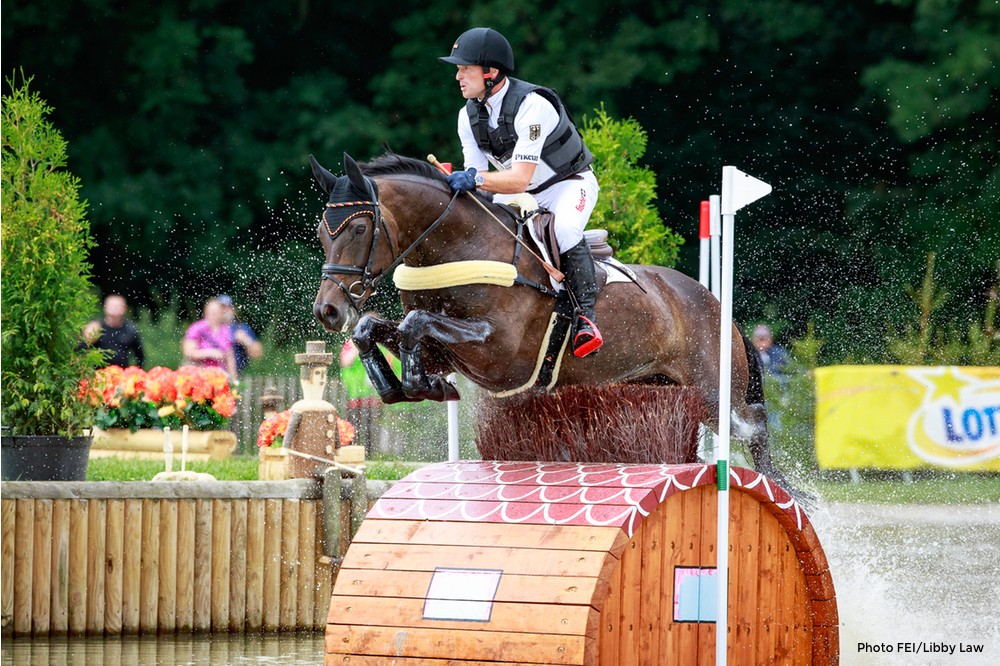 For those watching, it looks seamless and easy. Of course, we all know equestrian sport is anything but easy, but he seems to have mastered the smooth style of riding we all strive for. Regardless of the level at which you ride, the lessons can be taken and applied to your own riding.
Ride a straight line.
Interfere with your horse as little as possible.
Use well-timed half-halts to achieve balance.
When in doubt, go forward, not backward.
Achieve a relationship with your horse; this trust is imperative.
Take some time and watch some video. Replay the jumps you feel rode the best. Watch how the rider approaches, executes, and goes away from each question. Learn to watch a video as a student, not just a fan.