It was all getting a little bit – dare we say it – dull. Germany's dominance of the FEI Europeans had seen them lift three European team titles in a row, starting on home turf in Luhmühlen back in 2011 and continuing in Malmo and Blair Castle. Not content with that, the Germans had also lifted individual gold and individual silver at all three of those Games, with gold going each time to that quiet-mannered eventing behemoth, Michael Jung. Apparently, his horses always give him a "good feeling". Possibly the understatement of all time.
With Michi aiming for a record fourth European individual title, and an insanely strong team also featuring Olympic, World and European gold medallist Ingrid Klimke, former European champion Bettina Hoy and Olympic silver medallist Julia Krajewski, the Germans seemed dead on track for another team gold.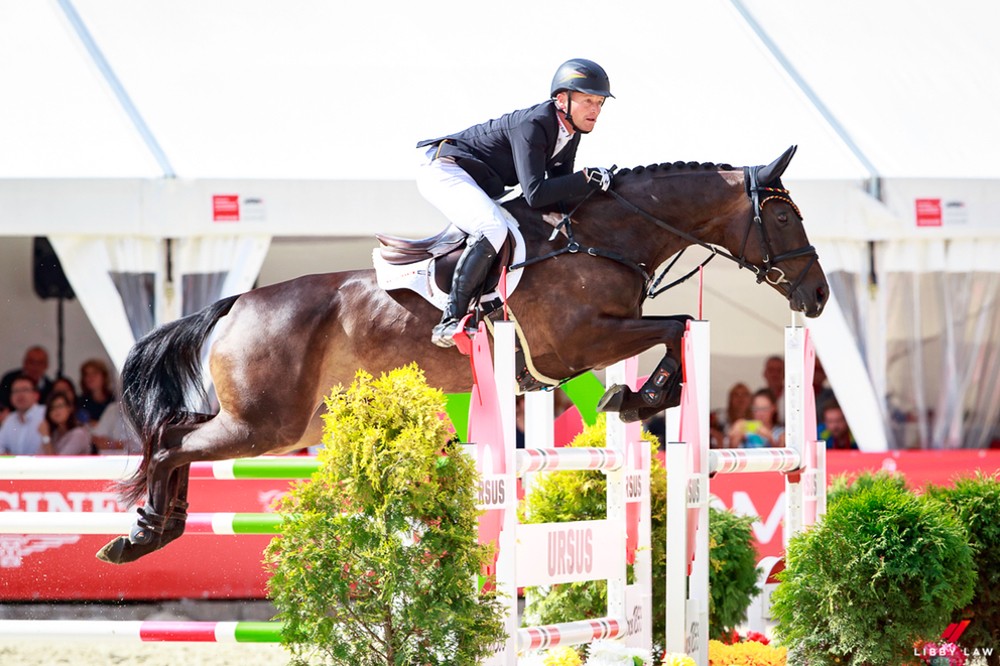 But as we saw in Rio last summer, dead certs don't always apply in eventing, and this weekend in Strzegom ("Stray-gom" seemed to be the accepted pronunciation – definitely not how I'd been saying it) we saw the Brits overtake the Germans to claim their first team gold since Fontainebleau in 2009. Could it be down to the Chris Bartle effect, with the former German team trainer having taken up the job of British coach at the end of last year?
The Germans had gotten off to their customary strong start in Poland, with Bettina, Ingrid and Michael holding the top three spots individually after dressage, and the leader setting a new European record dressage score of 24.60. Even their lowest placed team rider, Julia, lay in ninth place, giving the Germans a clear 24.10 pen lead over France in second. Just as debate began raging up about the influence of the dressage phase and whether its coefficient scoring of 1.5 was fair, attentions turned to the second phase and gave us all a reminder that, however good your dressage is, it doesn't much matter if you don't complete the cross-country course.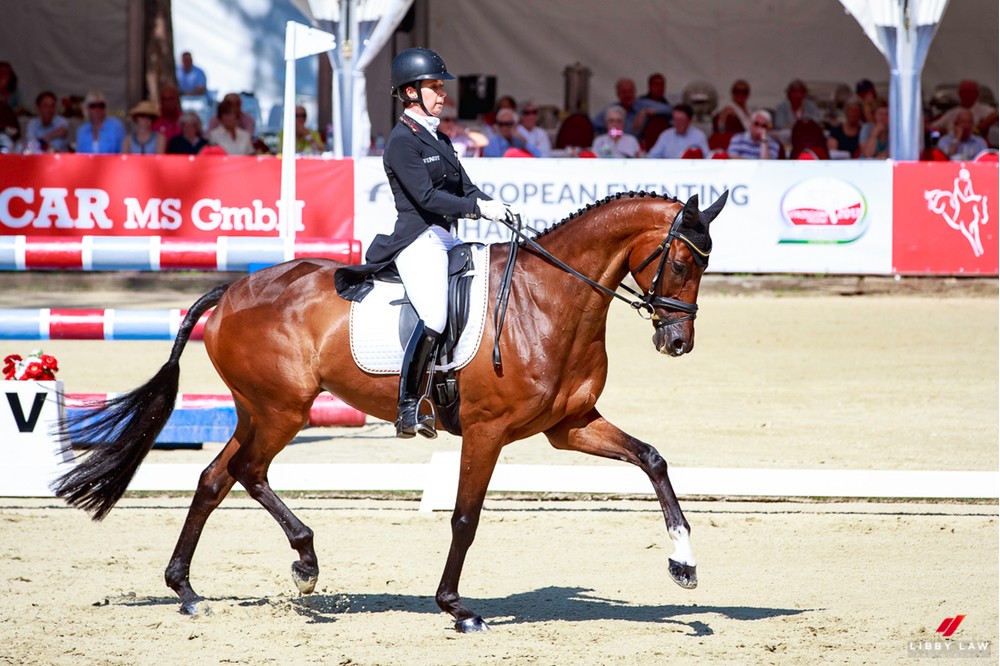 You couldn't help but feel sorry for Bettina, who was one of 17 riders to run into trouble early on course at the combination at fence four. Having picked up 20 penalties for a run out, her dreams of a second European individual title came to a crashing halt when Seigneur Medicott fell at the gaping ditch fence at 10. Without deliberating on the debacle at the Athens 2004 Olympics, Bettina really has had some rotten luck at championship level.
With her compatriot Julia Krajewski picking up 20 pen at the triple brushes at eight, it opened up the door for the Brits to sneak ahead. British pathfinder Oliver Townend had run into trouble at both fence four and eight (damn those skinny fences!), putting pressure on the three remaining team members, Kristina Cook, Nicola Wilson and championship debutante Rosalind Canter, but they handled this pressure with aplomb.
As an aside, if we could find some four-star eventers with the surnames Walker, Trotter and, err, Gallop to ride alongside Ms. Canter, we could have the most aptly-named equestrian team of all time.
Anyway, Tina Cook and Nicola Wilson have been mainstays of the British squad for years and they proved why at the weekend. Alongside Ms. Canter, who proved her Badminton fifth place was no fluke, they all produced double clears with just a tiny sprinkling of time faults from Wilson and Canter to add to their dressage scores.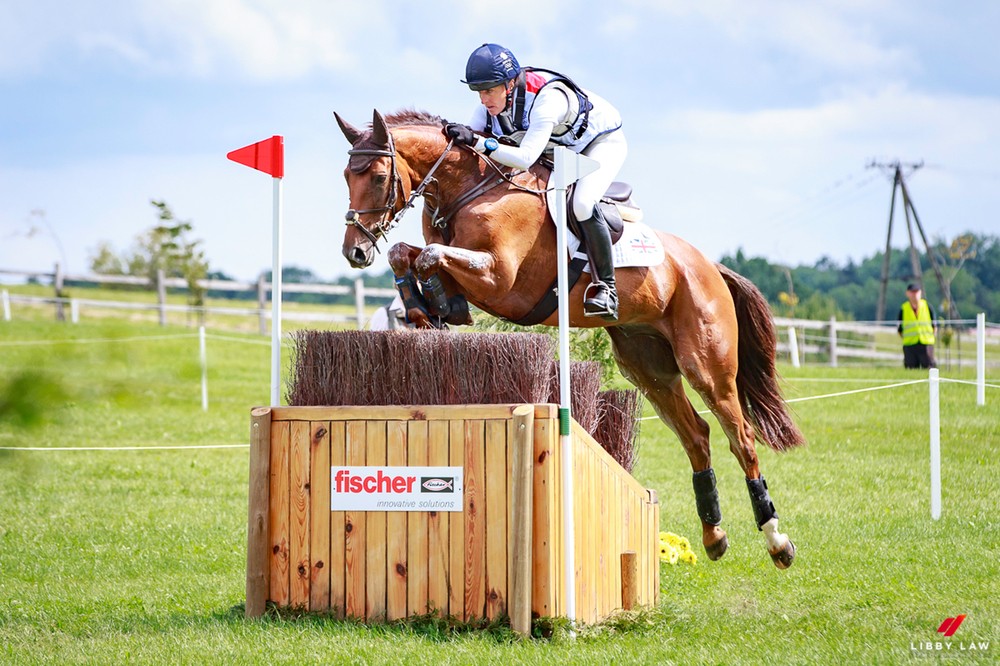 So what was the secret to the British success in Poland? Sticking to 'the system', according to the magical Mr Bartle. "I told them there's only one thing that matters and that's a clear round within the time, and if they ride to the system they can only do their best. They all rode exactly as we'd trained." He didn't elaborate further on what this 'system' is, but it's fair to say it works.
And it was all good-natured between the former German coach and his previous charges. "I get a lot of ribbing from my German mates, but it's great to meet up with them all and I'm delighted to see how Ingrid and Michi have done. But to be quietly coming from behind and overtaking them, it gives me a bit of a thrill," he said.
Who could blame Chris for feeling more than a little smug, with a team gold for his home nation, and an individual gold and silver for the riders he used to work with. Bartle, just like Michael and Ingrid, is a master of more than one trade. As well as a stellar eventing career including a Badminton title and European team gold, for many years he held the record of the highest placed British dressage rider at an Olympic Games, having finished sixth at Los Angeles with the former event horse Wily Trout. He's the director of the Yorkshire Riding Centre, one of the most highly-regarded training establishments in the United Kingdom, so there's no doubting his training credentials even before you look at the German success during his tenure. No wonder the Brits were so pleased to have him back.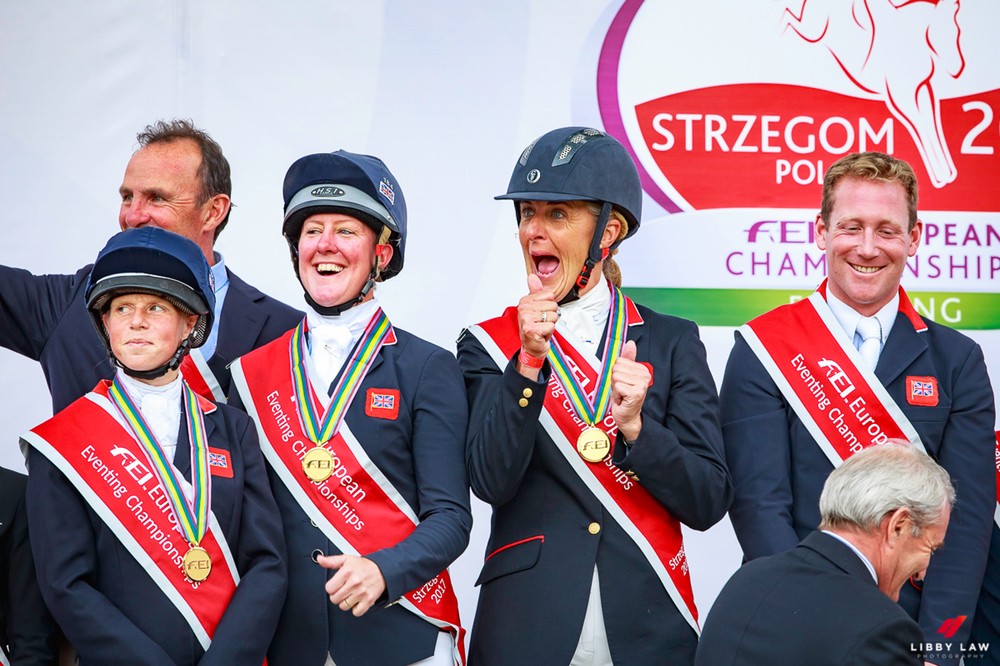 Incidentally, Chris's Olympic dressage record was blown out of the water with the arrival of Britain's golden era, headed by Charlotte Dujardin and Valegro. The Performance Manager for the Brits throughout that time was Major Richard Waygood, a former four-star eventer and Riding Master of the Household Cavalry, who was announced as British Eventing chef d'equipe at the same time as Bartle was appointed as coach, so perhaps this new-found success is as much due to Waygood as Bartle. They certainly make a fairly formidable duo on paper.
As it stands, the Germans will continue to be favourites for next year's World Equestrian Games. With an individual gold for Ingrid – much deserved after she came so close to winning Badminton – and an individual silver for Michael Jung, the Germans proved they were still impossibly hard to beat. In fact, if they'd chosen Kai Rüder as a team rider instead of individual, they'd have been toasting their fourth consecutive European gold right now. Ah, the benefits of hindsight.
But instead it's the Brits – who used to dominate the European Championships almost to the point of dullness – who are back on top of the podium. Any final insight from Chris Bartle as to how they did it? "As the Roman philosopher Seneca said, 'Luck is where preparation meets opportunity.' They were well prepared," he said.
There you go, eventing fans. All you need to succeed is preparation, opportunity, the ability to jump double clear – and a coach who can readily quote Roman philosophers.