A friend recently sent me a tweet they had come across that simply said: "Goth girlfriends are OUT, horse girls are IN."
"Old news," I replied smugly. But I was flattered. Were we? What definition of "horse girl" was this Twitter user referring to? There are many. Allow me to elaborate.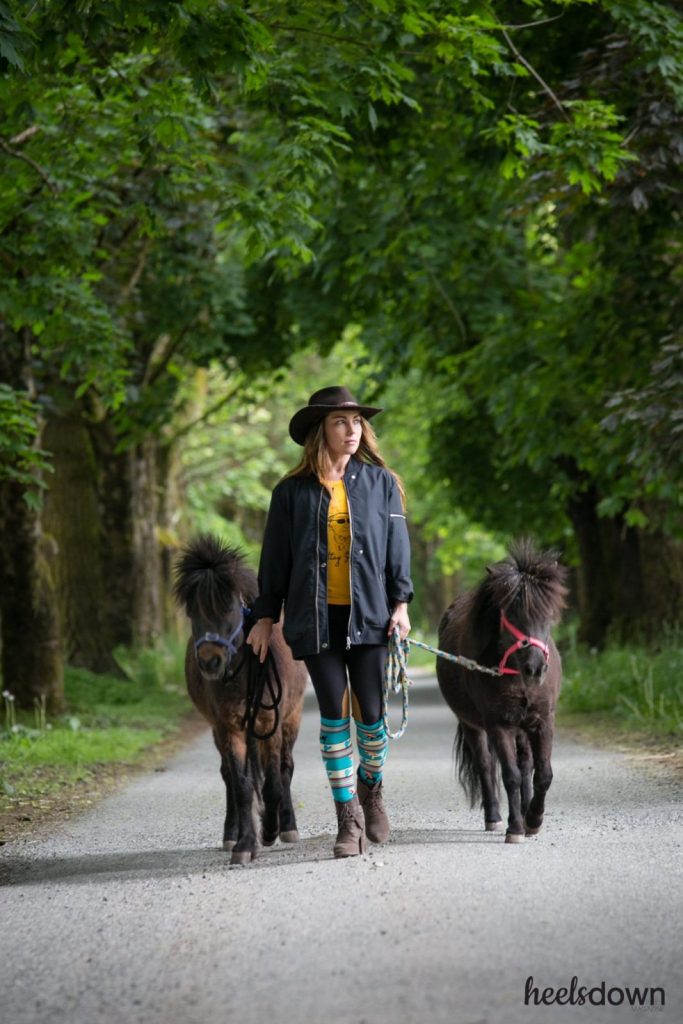 Horse girls were the first ones to start publicly wearing pants, over a century ago. They were also, most likely, the first ones to throw out their corsets. Horse girls insisted on competing against men in sports. Horse girls have a long and storied past of pushing boundaries and breaking social rules. Horse girls are activists.
Horse girls wear polo shirts tucked into tight pants without even a trace of irony. They polish their footwear with militant precision. They pull off a fitted blazer like nobody's business, because they are all business. Horse girls are serious.
Horse girls hide a pair of ridiculously tacky socks under their sleek boots. They bedazzle their horse in rhinestones. Horse girls are wild.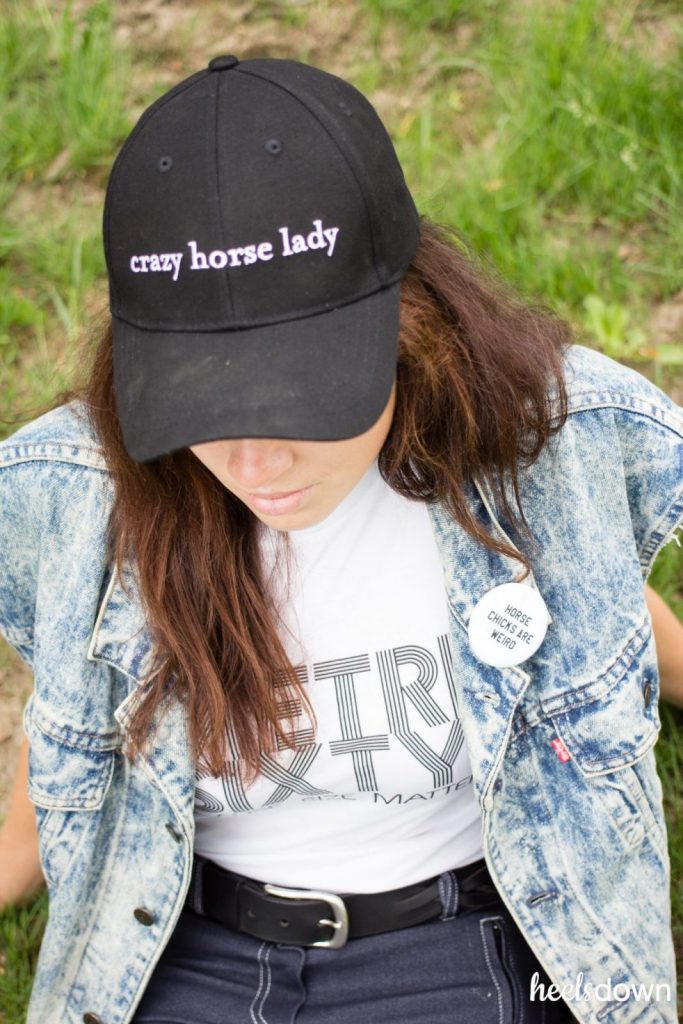 Horse girls embrace the snide remarks of immature boys by wearing t-shirts that say things like "Breeches & Boots & Whips & Spurs." (Thank you, Phyllis Stein). Horse girls are funny.
Catch a whiff of a horse girl in the grocery store lineup after they've spent a long day at the barn. That's right. No bucks given.
Horse girls don't care what you think. Kind of like goth girls.
---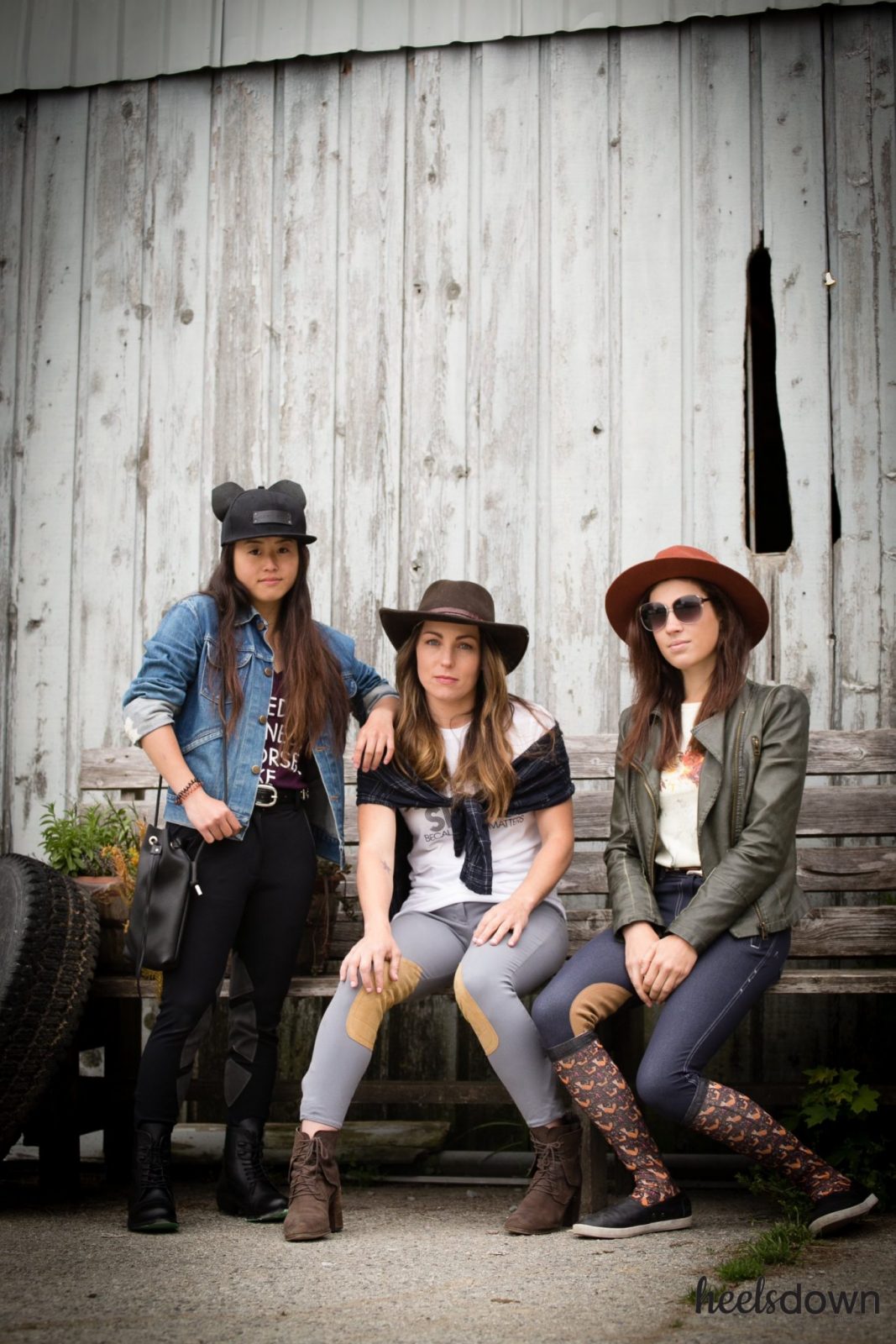 Main image: Adele Wong wears a Mary Rich hat, 20×60 shirt, Tory Leather belt (Greenhawk). – Alicia Snee wears a Phyllis Stein shirt , LeFash breeches. – Shelby Dennis wears a Spiced Equestrian tee, Asmar breeches, Coach House belt, Dreamers and Schemers socks. – Photography by Andrea Walker. Styled by Katelyn Woodburn. 
Photo 2: Alicia Snee wears a Little War Horse shirt, Start With The Basis bomber jacket, Elation breeches from Greenhawk, Sock it to Me socks. Model's own hat and shoes.
Photo 3: Shelby Dennis wears a Spiced Equestrian hat, Phyllis Stein shirt and pin, Coach House belt, Asmar breeches. Stylist's own vintage vest.