When I was a little girl, I was often bored during the several hour car ride to the mountain my family liked to ski. Maybe three hours isn't a long time, but for someone who can hardly sit still for more than five seconds it's absolutely an eternity. I entertained myself in ways that pretty much any girl who has ever sat on a horse does: by imagining any fence or fallen tree on the side of the road was a jump I could clear on a horse. Familiar, right?
I started writing lists while I was in the car. What music I liked, my favorite body spray from Bath and Body Works (Juniper Breeze, anyone?) what boys were cute in my classes, what my favorite pieces of clothing were. I loved lists, like if I could classify things about myself I'd get a clear picture of who I am or who others see me as.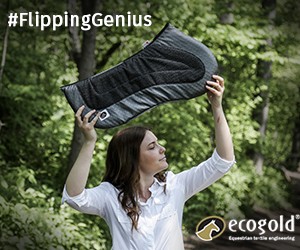 While I'm not entirely sure I figured out the whole picture of myself through jelly-roll scrawl on black pages of my list journal, I think I stumbled on something important. Never were there lists written about the things I liked about myself. There might have been character trait lists, but never once did I list compliments I'd been given. Not once did I show any sort of kindness to myself. I prioritized what other's perceptions of me might be over the pursuit of my own happiness.
Trying to figure out who you are is a pretty difficult task to throw on your to do list. It seems to happen to all of us at one point or another where we meet this person inside ourselves and it's like coming home for the first time. Trying to figure out your happiness is another tough one, and it doesn't seem to make it onto our to do lists enough. We pursue other's perceptions of us, instead. I thought what would make me happy is a high powered job that raked in a great salary (a girl can dream). My lists always prioritized how I wanted to be seen, not happiness or acceptance.
It's hard to start thinking about yourself in a different light. It's equally hard, if not harder, to compliment yourself. To accept the compliments others give you. So, I challenge you to think about all of the compliments you've been given. Think about the best encouragement anyone has ever offered you. Think deep, think hard, and take your time remembering these compliments and encouragements.
Compliments on your appearance don't count. Encouragements about physical attributes don't, either. What counts are the moments when someone has quietly whispered their thanks to you because you're an incredible listener. The pep-talk your friend gave you before you did something difficult… that encouragement counts. When your friend's mom complimented you for a great performance, when someone told you how brave you were for asking for help… all of this counts.
Write these compliments and encouragements out on a piece of paper. List them. Use pretty colors, type it out in a nice font, whatever you'd like. We all need reminders of the best parts of ourselves. But make a list, and all this list to remind you to choose happiness and to choose self-love each and every time instead of prioritizing others' perceptions.
See, all that list writing was preparation for something!