The Highs And Lows Of Being A Military Wife & Horse Lover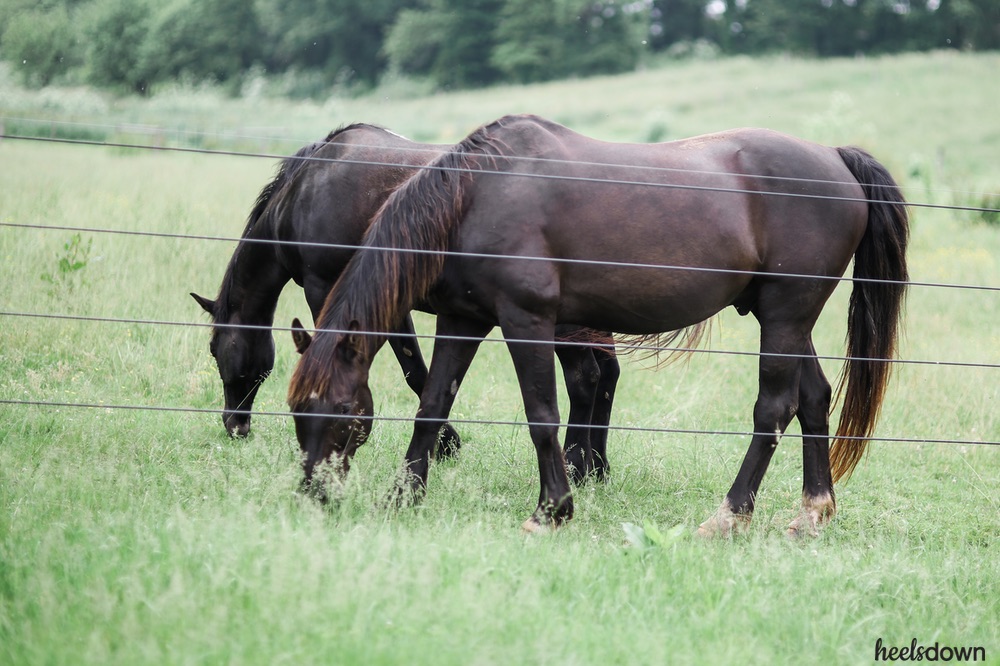 By Lauren O'Malley
I was very fortunate to grow up in a great horse community. I had access to several barns, each offering multiple disciplines, trainers, and various amenities. As I got older and gained more experience, I got to know more and more horse people where I lived.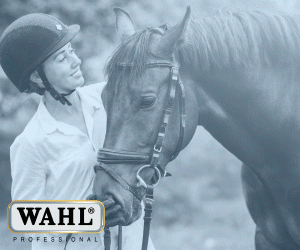 So when I married my high school sweetheart who also just happens to be in the military, everything changed.
Knowing my husband's chosen career path, I was prepared for the fact that we would be moving frequently, and not exactly getting to choose where we would be going, either. Before making our first move this summer, I mentally prepared myself to leave behind the amazing horse community I had gotten to be a part of for so many years. I was, however, optimistic about the opportunities that would arise at our new home in a new state.
We moved south, but I'm not talking about horse meccas like Ocala or Wellington. We landed in southern Alabama, where I assumed there would still be plenty of horses and barns to ride and work at. I even had the audacity to think I would have a job in this industry within two weeks or so of moving here – joke's on me though. Reality set in quickly, and hit me in the face pretty hard.
" It can be really discouraging to move to a new place and realize the culture, specifically the equestrian community you were expecting, is almost nonexistent."
After numerous internet searches, Facebook networking, and just aimlessly driving around, I was having little-to-no luck finding the right riding opportunity. Several military bases are known to have stables on post, including ours. I visited the barn on our third day. My suitcase was legitimately still packed and I had all of my potted plants in the trunk of my car, but horses are the priority, right?
I inquired, and quickly found out that there was no job opportunity. The whole facility was primarily self-care. They did offer lessons, but I could just tell it wouldn't be exactly what I was looking for. I got in my car and drove about three minutes down the road before the mental breakdown started. I cried and cried and even texted my husband, telling him how I would never find the right situation.
Super dramatic, I know, but at the time I was so crushed and discouraged.
I knew if I wasn't riding or working with horses I wouldn't be completely satisfied in our new home or even feel like myself. It can be really discouraging to move to a new place and realize the culture, specifically the equestrian community you were expecting, is almost nonexistent. I will be honest, I moped around for a few days and just generally felt sorry for myself. I even contemplated taking a hiatus from horses and riding. Maybe it just wasn't meant to be in my life at this time.
While the opportunities aren't exactly plentiful, I have found some ways to still stayed involved with my passion. I have taken this time to read and watch a lot more riding and handling videos. I have started working out a lot more, and am focused on exercises to improve my riding. And with a little bit of luck and faith, I actually found a dressage trainer about 30 minutes from our house. I have a lesson scheduled for this upcoming week.
It can be really discouraging, disappointing, and even heartbreaking when one door closes and another one doesn't magically open right away. I have not been a military wife for long, but if there's one thing I've learned so far it's flexibility. I am happy with where I am at right now, and I'm even happier to be on this new journey with my husband.
The great thing about the military is a duty station doesn't last forever. I'm confident that the right situation will eventually come along.