The Burghley Moments That Made Us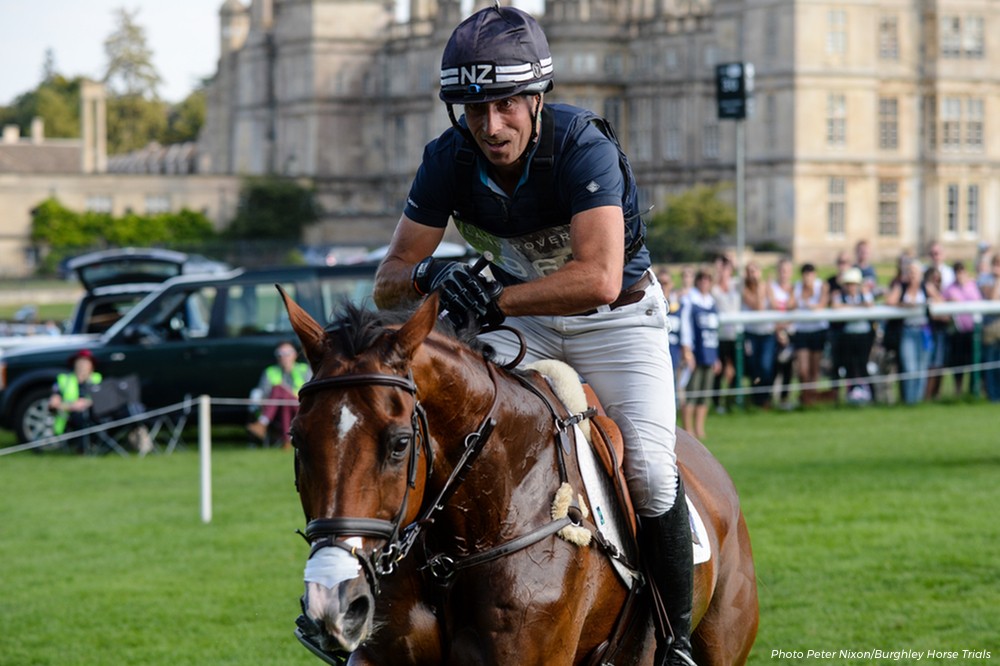 This year's Burghley was generally brilliant – a superb four days of competition, with all three phases playing a part in the final result, and a truly well-deserved winner in Tim Price. The New Zealander added just 0.4 cross-country time penalties to his dressage score to finish with more than a fence in hand over last year's winner, Oliver Townend. With Tim winning Burghley and his wife Jonelle winning Badminton, the Prices couldn't be more right as attention turns to the World Equestrian Games.
But while Tim Price's first Burghley win gave us a warm, happy glow inside, what were the other moments from Burghley that made us gasp in shock/admiration/delight/all of the above?
Nicholson discovers Pegasus
We're far too old to be putting posters of ponies on our bedroom wall but we might make an exception for Andrew Nicholson's Swallow Springs. A beautiful grey (we're definitely talking about Swallow Springs, to be clear), the 10-year-old gelding skipped round the fearsome Burghley track and looks every inch a superstar in the making. Nicholson rates him as a serious talent, and who are we to argue with a five-time Burghley champion?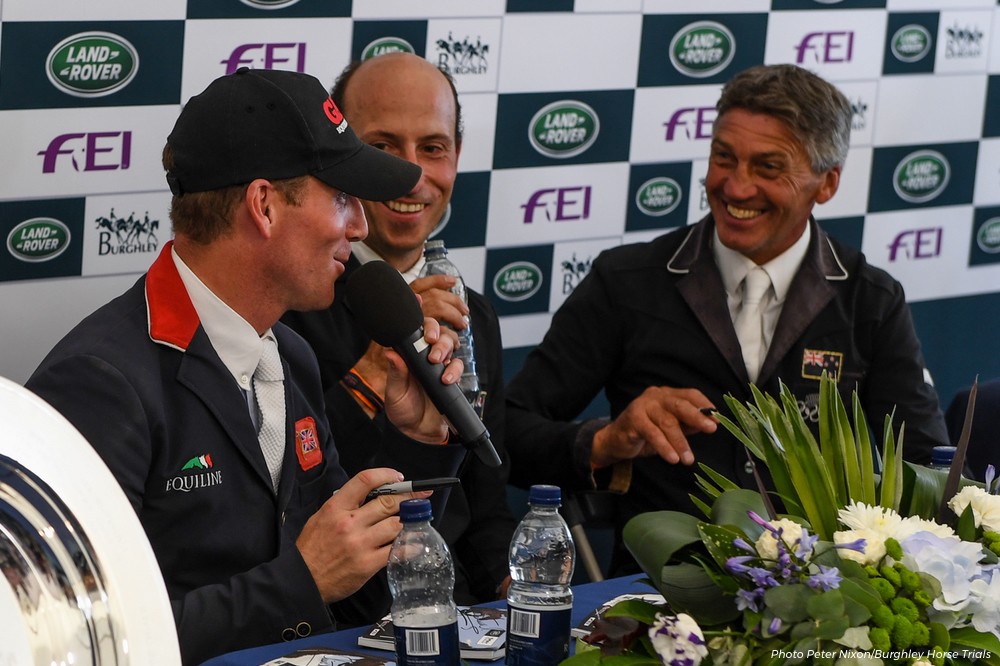 A questionable pin
Sweden's Ludwig Svennerstal was going for it across country on Stinger when the horse hit the back rail of the huge parallel at fence 15, causing the frangible pin to collapse. "It shouldn't have gone. The pin is there to help a horse survive a crunching fall, it's not a showjump. In my opinion, when a pin comes down with the back legs it shouldn't count, and that's that," said William Fox-Pitt, who was commentating at the time. Either way, Ludwig pulled up and retired on course.
"He's heard he's broken it, and he's pulled up," said Andrew Nicholson, explaining that he thought Ludwig had done the right thing by stopping instead of carrying on and hoping to appeal the penalties later. "He knows he doesn't want to keep riding round a very big track wondering if he's going to have those 11 penalties taken off."
Ludwig, however, was pragmatic. "I'm here to be competitive," he shrugged. "It's very unfortunate. It's frustrating, but frangible pins are a good thing as we need to take safety very seriously in our sport."
Lucky escape
There you are, having a nice relaxing day at a four-star, watching the cross-country from the side of course, when suddenly a horse is galloping straight towards you. That was the alarming moment for some unlucky spectators when Caroline Powell's ride On The Brash got too strong and ended up jumping the ropes into the crowd, getting his legs caught in the rope in the process. Fortunately the stewards were able to detangle the pair and they crossed back over the rope and carried on to jump clear, albeit with some unsurprisingly time penalties following their unscheduled detour.
Tew's comeback
Event rider Julie Tew was overwhelmed to finish the cross-county on Simply Sox – as she'd been told to stop riding altogether. Eighteen years ago, she'd had a tumour removed from her spine and been told she might never ride again, yet she was able to carry on eventing at the top level. Then 18 months ago a neurologist informed her she had 90% nerve damage in her legs and that she should stop riding – once again she refused to give up. She cut down her string of horses, stopped doing any other exercise aside from riding, found an amazing physio, and proved her doctor wrong. "I never thought I'd ride at a four-star again let along to go clear round Burghley," said an emotional Julie, giving us all the feels.
Like this story? Read more from Victoria here.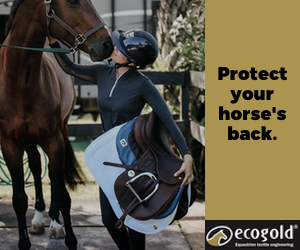 Sadly, the pair withdrew before the final phase, but the fact they were able to conquer Burghley's tough track against all odds will remain as one of the highlights of this year's event.
Childhood dreams
I'm sure most children who go to big equestrian events dream of one day riding there – Richard Jones is one of the few to actually achieve just that. He went to Stamford School, a mere stone's throw from Burghley, and was a member of the Burghley Pony Club, and used to come to the event and watch all the top riders compete. While recounting this story of childhood ambitions, Richard then casually added that he'd lost a finger on his left hand in an accident, leaving him with much less grip. As if jumping round Burghley wasn't tricky enough.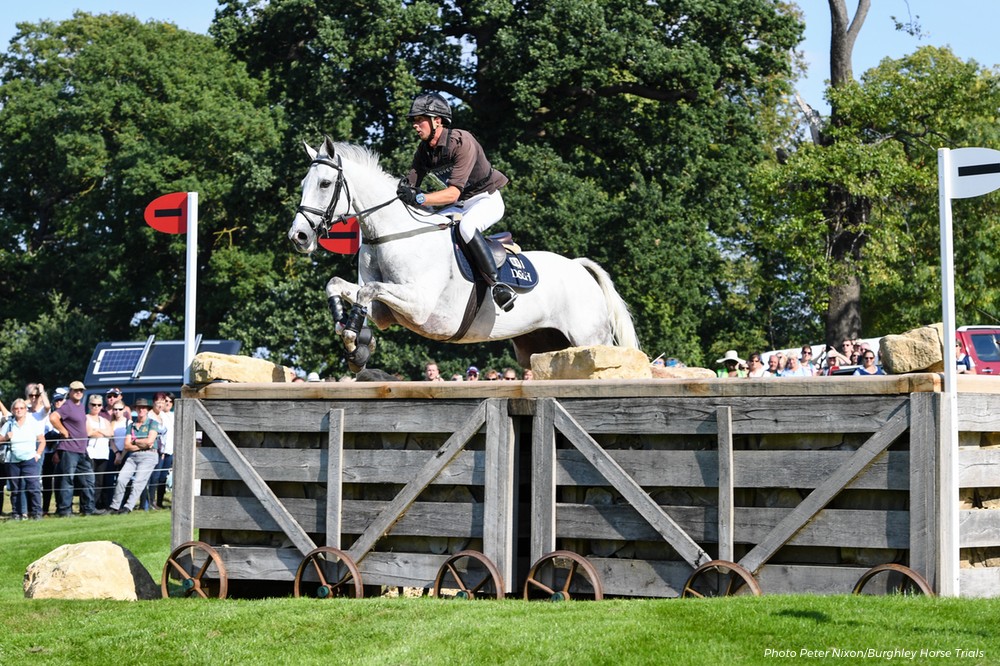 Ditched… twice
Thankfully falls were pretty few and far between at this year's event. One of the most dramatic was Polly Stockton's uncustomary tumble at fence 5, in which her horse hit the log in front of a large ditch, ducked out of the ditch and deposited Polly in the bottom of it. France's Cedric Lyard then ended up in exactly the same spot only for his horse Qatar Du Puech Rouget to join him in the ditch, in what was definitely one of the most eyebrow-raising moments of the day.
An amazing save
Sir Mark Todd wins the Heels Down Save of the Day Prize (okay it's not an official prize… yet) when his dressage leader Kiltubrid Rhapsody nearly pitched him out of the saddle at the drop fence at 7. Mark somehow clung on to jump the ridiculously narrow double of arrowheads… Though sadly the pair weren't so lucky when they later fell at fence 10.
Some luck for Simply Clover
Burghley debutant Hazel Towers miraculously made it through the alternative route at fence 15 when her horse Simply Clover ran into the ditch instead of jumping over it. That famous fifth leg came into play and somehow the pair made the bounce over the upright and went on to finish clear, despite having also lost a shoe on course.
Shock horror
An Olympic gold medallist having a fall at a fence that caused no other issues – it was certainly a bit of a shock when Germany's Andreas Dibowski took a tumble from FRH Butts Avedon at fence six. This time, the frangible pin did its job and saved what could have been a nasty accident. Not a great prep run before Andreas goes to the World Equestrian Games.
Masters of speed
Only four riders made the cross-country time – Oliver Townend and last year's winner Ballaghmor Class, Andrew Nicholson and the aforementioned Swallow Springs (swoon), WEG-bound Kristina Cook and Star Witness, who shot up from 62nd after dressage to finish in 11th place, and Ireland's Elizabeth Power and the ex-racehorse Soladoun, eventual ninth. Esib Power comes from a very speedy family – her brother Robbie Power is one of the leading National Hunt jockeys and has won the Grand National and the Cheltenham Gold Cup.