This week just got a whole lot more exciting. When Oliver Townend won the Land Rover Kentucky Three-Day Event at the weekend, he not only claimed $130,000 in prize money but he also lined himself up for a $350,000 bonus – if (and that's a big IF) he can win Badminton this Sunday.
Oliver is now the live contender for the Rolex Grand Slam, a prize for any eventer who can win Badminton, Burghley and Kentucky in succession, in any order. It's an incredibly difficult task – you have to have a team of extremely good horses, who all hit form at the same time, and you need extraordinary luck to win several four-star events in a row. But two riders have already achieved this feat, and now Oliver bids to become the third.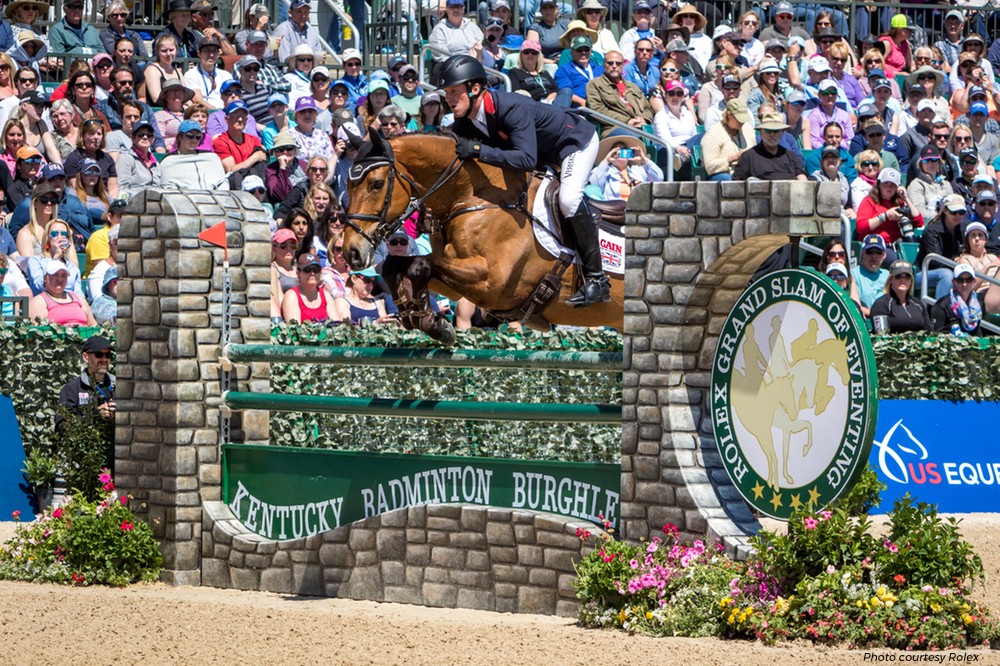 Townend has two horses entered at the Mitsubishi Motors Badminton Horse Trials – Cooley SRS and Ballaghmor Class. The former is making his four-star debut, having had one run at Open Intermediate so far this year (he finished 11th in his section). He was impressive at CIC three-star level in 2017, finishing second at both Jardy and Ballindenisk, as well as third at Burgham International, while in the previous season he finished third in the Boekelo CCI3*.
His best hope of Grand Slam glory lies with Ballaghmor Class, who has already proven his four-star credentials when winning Burghley in 2017. He's on good form, coming to Badminton on the back of a third place in the Advance Intermediate at Kelsall Hill.
But adding a third four-star win to his belt this week will be no walk in the (Badminton) park. He's got to conquer Eric Winter's tricky cross-country course, which is no easy feat – last year only Michael Jung and Tim Price managed to go clear within the time. He has to put in a strong performance across all three phases, and he's got to beat nearly 90 rivals, including reigning champion Andrew Nicholson, four-star miracle man Michael Jung and European champion Ingrid Klimke.
Talking of Michael, he was the last person to win the Rolex Grand Slam, claiming the prize with almost nonchalant ease back in 2016. It's tough to win both Kentucky and Badminton within the space of a week with the pressure of the Rolex Grand Slam on your shoulders, but Michael proved to everyone that it's possible (then again, Jung has spent his whole career making the impossible seem easy).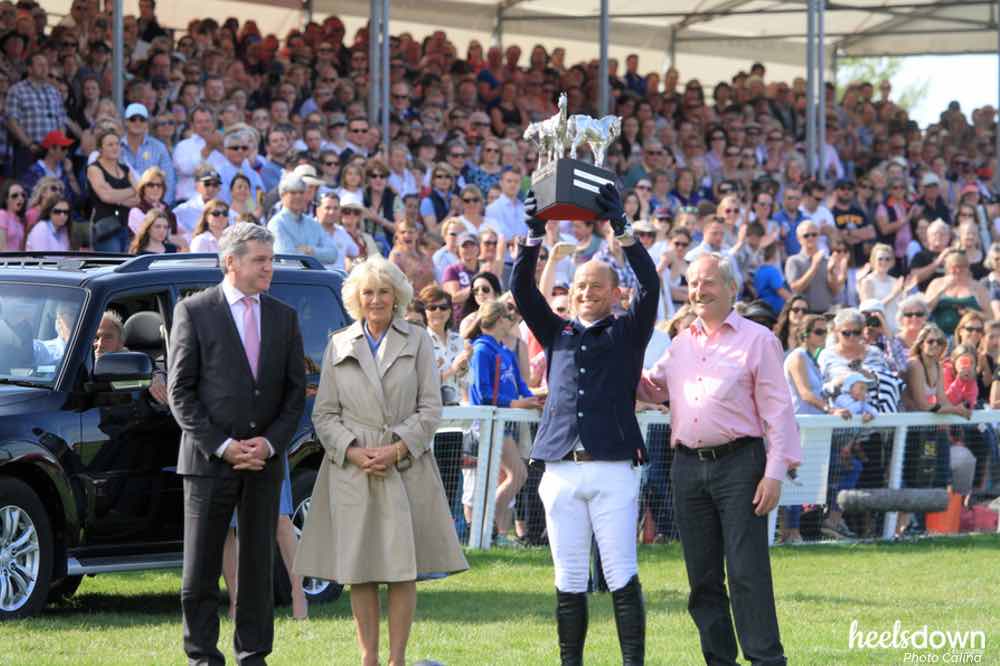 The Rolex Grand Slam was first established in 1999, and eventing fans only had to wait four years for someone to claim it. Pippa Funnell did Kentucky, Badminton and Burghley all in 2003, winning Badminton on the great Supreme Rock and the other two events on Primmore's Pride.
Several other riders have come close to winning. Andrew Hoy came tantalisingly close, following wins at Kentucky and Badminton in 2006. He came into Burghley's final phase in the lead but three showjumps down dropped him down to second – how sickening. The winner that year was Lucinda Fredericks, who deserves a special mention having won Burghley in 2006, Badminton in 2007 but had to wait until 2009 to win Kentucky – all with the same horse, the brilliant Headley Britannia.
Bizarrely, both William Fox-Pitt and Andrew Nicholson were live contenders for the Rolex Grand Slam at Badminton in 2013. William had netted wins at Burghley in 2011 and Kentucky in 2012 only for the 2012 Badminton to be cancelled due to persistent rain. In the meantime, long term rival Andrew Nicholson (he is married to William's ex-wife, in case you didn't know) had sneaked into contention with wins at Burghley 2012 and Kentucky in 2013. Badminton was billed as the battle of the century, but in the end they both missed out – William was fifth, Andrew was third and a Badminton debutant called Jock Paget took the title.
Oliver Townend knows what it's like to start an event as a Rolex Grand Slam contender, as remarkably this is the second time he's been in with a chance of winning. Having won the 2009 Badminton on Flint Curtis and Burghley the same year with Carousel Quest, he flew out to Kentucky double-handed. Both Ashdale Cruise Master and ODT Master Rose were in the top 10 after dressage, but Oliver had a crashing fall on Ashdale Cruise Master and ended up being airlifted to hospital.
Let's hope this weekend he enjoys a totally different outcome. With his fierce determination, cool head and incredible skill in the saddle, Oliver could well join Michael and Pippa in making history in the Rolex Grand Slam. Now we just have to wait, and watch, to see what he can do.