I would call it a childhood dream come true, except that riding a horse in Central Park was beyond even my wildest imaginations. Enter Central Park Sightseeing, which offers one- and two-hour horseback tours of the park. I was heading to New York City to write about the Longines Masters, and decided excitedly that this would be the most fitting way to see the park for the first time.
I was right. The day of dawned bright and fresh, complete with a cloudless blue sky. The horses, a matching set of greys aptly named Romeo and Juliet, were standing (sleeping) quietly by a bench under a cherry blossom tree by the Tavern on the Green. Juliet is (somewhat comically) a chunky draft ex-carthorse, while Romeo is a Thoroughbred-cross who was a dressage/pet horse before he started his career in NYC. They made quite the couple.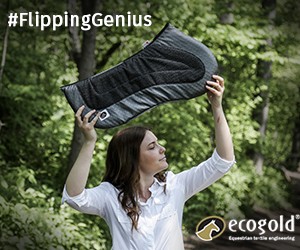 It is an otherworldly feeling to sit on a horse in the shadows of the beautiful and ornate skyscrapers that ring the park. At moments it felt like I could have very easily been transported back a hundred years – to when hacking around a city park was a normal activity on a sunny spring Saturday morning.
After a long winter, flowers were starting to make an appearance. The Central Park Reservoir was sparkling. Hordes of people out rejoicing one of the first warm and sunny days of the year were almost as delighted with seeing the horses as we were. The park has a buzzing energy, a quieter version of the rest of the city, which made the experience entirely different than a "regular" hack at home.
What is life in the Big Apple like for these horses? For starters, they get a lengthy winter pasture vacation upstate. At the time of our ride, most of them hadn't returned for the summer season yet. During the busy, warmer months, they get trailered out for "weekends" out of the city. At over a hundred years old, Chateau Stables is the oldest barn in NYC, and under new management is currently undergoing a renovation including the addition of a heated wash stall.
The whole operation was so well run. Our guides Lisa and Alex, hunter/jumper and event riders respectively, were friendly and knowledgeable and the horses were absolute saints – with the exception of walking slightly faster on the way back in anticipation of carrots. Just like any horse you know.
Heading to NYC? Book your dream trail ride here: centralparksightseeing.com.