Actress Selma Blair has been in the spotlight lately for her battle with Multiple Sclerosis. A year after her diagnosis, she's spoken publicly about how the illness has affected her career, her family, and her as an equestrian.
While her symptoms have kept her out the saddle, she still makes time to see her lovely grey horse, SkyTop.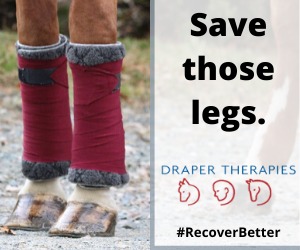 "We only had a short time before I couldn't even get to him or stay on. But he has come so far. And even though I may seem like I have gone farther away, I am learning and getting healthier. Even as I get seemingly sicker. I will jump this horse around again. Affording horse shows will require some major work opportunities ahead," Selma wrote on Instagram.
Selma keeps her horse at Cellar Door Equestrian, a hunter/jumper facility in Canyon, Calif.
The actress, known for her work in Cruel Intentions and Legally Blonde, among other films, has been a horse lover all her life. In early interviews, she claimed she wanted to be a horse trainer and that she's been riding since she was 17.
In December 2018, Selma's trainer, Kelly Jennings, brought her horse nicknamed "Mr. Nibbles" to Selma's house so she could see him after many months apart.
If Selma's connection to her horse doesn't inspire you, we don't know what will.