Home » Racetrack Trainers Love Their Horses, Too
Racetrack Trainers Love Their Horses, Too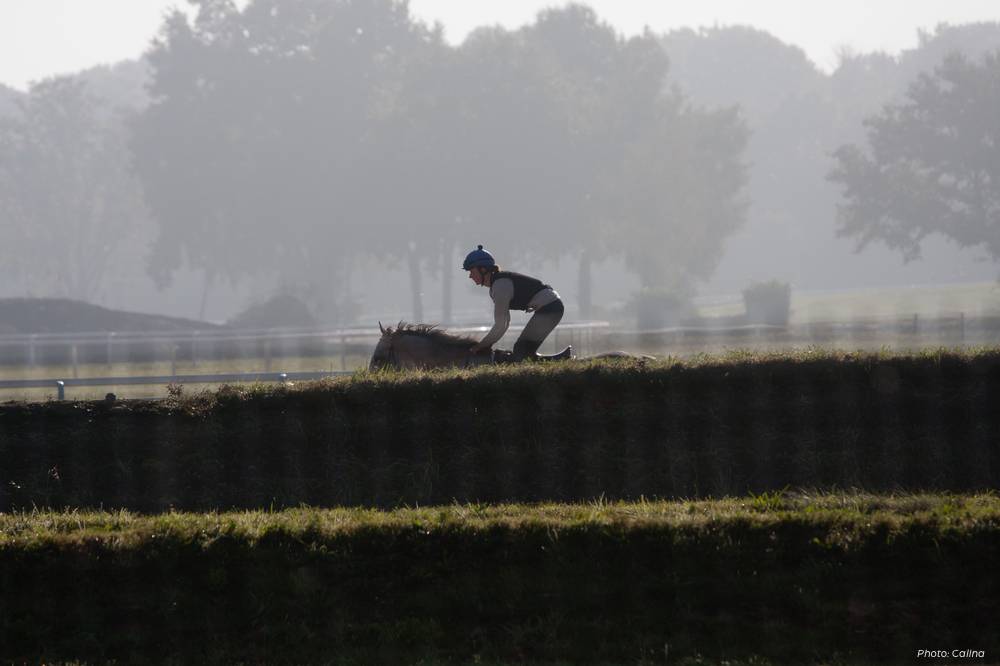 There's always that one horse that will always hold a part of your heart that none others can touch. That they alone will carry for the rest of their- and probably our- lives. For Thoroughbred Racing Trainer, Amber Cobb, that horse was Flat Leaver.
"Leaver", a plain bay gelding by Flatter raced well for her, but when he told her he was done, she retired him while still sound in hopes of making him her pony horse. Life, as it often does, threw Amber a curveball, and she couldn't ride for a bit, leaving Leaver without a job.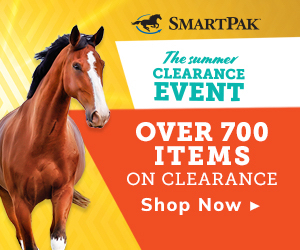 I met Amber the year before while looking for a horse on the back side of Finger Lakes Racetrack in Farmington, N.Y. She introduced me to this cute little bay mare that I just had to take home. We kept in touch over social media as she followed our journey to the Retired Racehorse Project's Thoroughbred Makeover.
She could see the type of owner I was. So, with a heavy heart, she contacted me about Leaver. Despite not wanting another horse, nor needing one in any sense of the word, I went to meet Leaver. And I instantly fell in love with him.
" But what's lost in this narrative focused on the underbelly of the sport are the trainers who pour their heart and soul into their horses. "
Racing has taken some hard hits lately. Some states are considering shuttering tracks for good and banning the sport altogether, as record-high horse deaths continue to climb. The sport will have to grapple with these problems and will likely continue to face some serious headwinds going forward.
But what's lost in this narrative focused on the underbelly of the sport are the trainers who pour their heart and soul into their horses. These are people who consider the horses their babies, and who agonize over where to rehome them.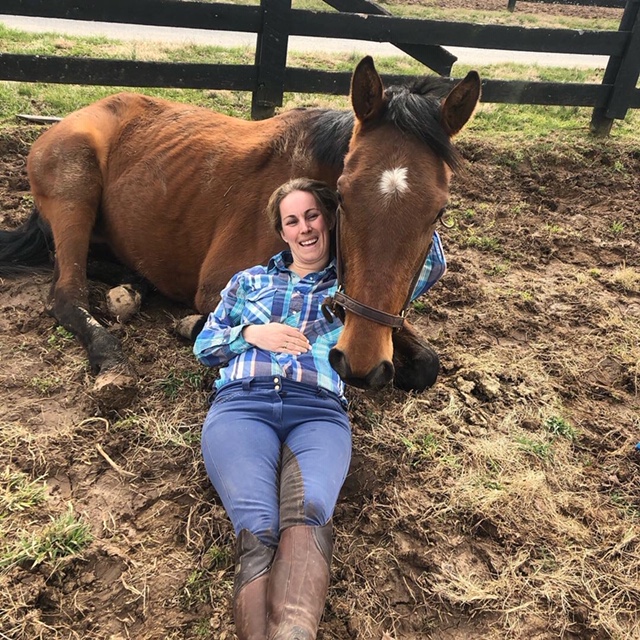 Because of this, my dear friend Carleigh Fedorka started a movement. Carleigh has raised and trained many horses for the track, as well as competes as an upper-level eventer. She created the hashtag #ForTheHorse as an opportunity for people to share positive experiences with Thoroughbred racing, race trainers and breeders.
To celebrate this movement, I'm using this article as a way to share my own #ForTheHorse stories. And I hope after reading mine, you'll share yours as well.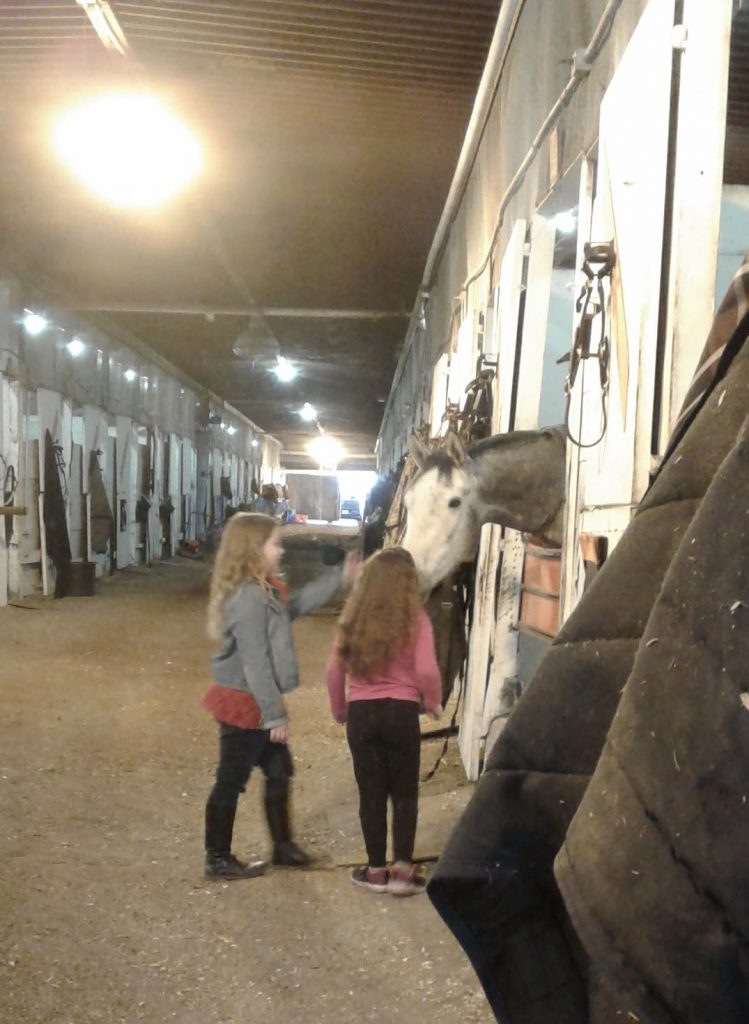 Marisa Monserrate is well known at the Finger Lakes Race Track as an owner and for working with many of the trainers there. She met It Must Be Nice, an adorable three-year-old grey gelding, when he wasn't at his best. He was underfed and small for his age. She spent a long, hard winter – while the local track was closed – putting weight on him, turning him out, and letting him grow up.
He flourished under her care. When she took him back to the track, she found that he returned back-sore after some hard gallops. She hired multiple vets, equine body workers, chiropractors, and acupuncturists to help Bitty. When nothing seemed to work, Marisa decided that it was time to find the sweet boy she'd grown so fond of, the perfect home. She required vet and farrier references and held onto him until she found him the perfect home. A home that would ensure his safety and second career.
See Also

Home » Racetrack Trainers Love Their Horses, Too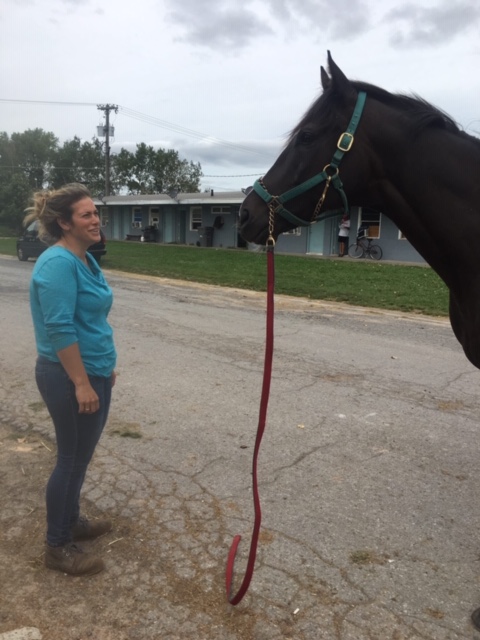 Every barn has a favorite. For the D'Alessandros, that horse was Jacapo. The horse that won when he wanted to, but otherwise, was just their favorite puppy. They'd had lot of interest in their darling, but no one was quite right. On the hunt again, he was top on my list. I was instantly enamored with his good looks and personality. His groom, Stephanie, and other caretakers around the track told me of his fun nicknames: "Taco", "Skunk", and "Jacapoopoo". After I took him home, the entire D'Alessandro family, including head trainer Ralph, connected with me on social media and still to this day keep in touch. I also connected with the woman who helped birth him, that way.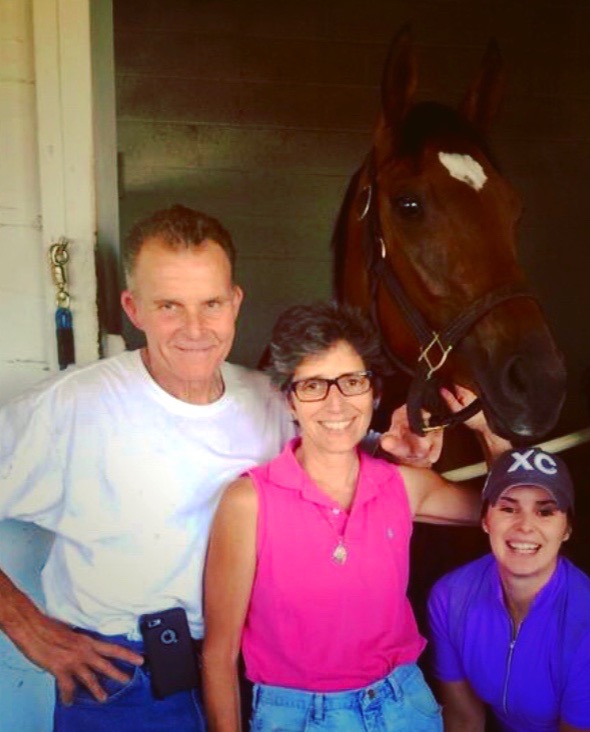 This finally brings me to Daniel Conway Racing. Oddly enough, my real introduction to them came through a mutual friend in Aiken, S.C(thanks, Jordy!). I'd heard of them through my equine chiropractor. She'd told me how she worked on their horses regularly. I truly met Trainer Dan on my search for a team horse to take to the Thoroughbred Makeover event. What I found absolutely amazed me. He knew his horses' quirks, their styles, the way they ran. He knew their histories. I consider him a matchmaker as much as a race trainer.
Thoroughbred horses aren't machines to the trainers I listed above. They aren't all and only about the business. These horses are their children and their lifeblood.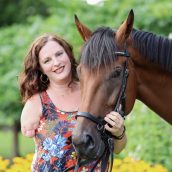 Sarah Hepler
Lifelong Equestrian who started in Hunt Seat, but now focuses on Dressage and Eventing. OTTBs are her passion, retraining them and volunteering in rehoming efforts. Sarah subscribes to a movement, Lift Your Sister, because "when women support women, there is no limit to what we can achieve".