Home » Picking Up The Pieces: Chloe Reid On Losing Codarco
Picking Up The Pieces: Chloe Reid On Losing Codarco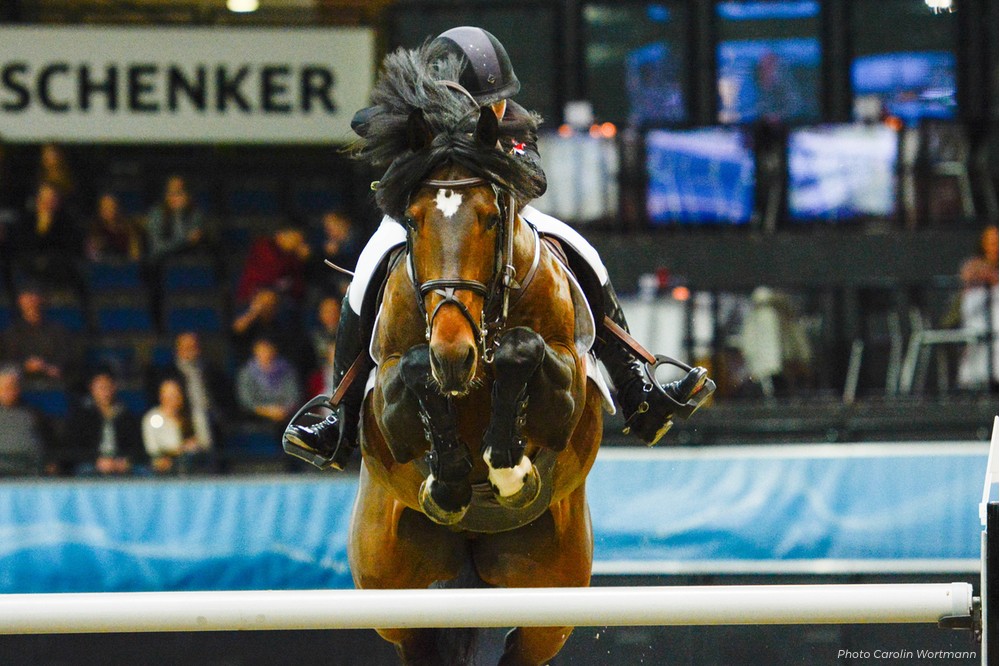 When the Irish Sport Horse stallion came into Chloe Reid's life, she was already an accomplished young rider. She'd aged out of her junior career with plenty of medals to her name and was training with high-profile coaches from around the world. Chloe purchased Codarco just as she was beginning to rise the ranks on the global show jumping stage.
But there was something about the stocky bay stallion that captured the 22-year-old rider's heart. She'd loved horses all her life, but this one was special. Maybe it was his quirky, opinionated personality. Or maybe it was his unreal athleticism, and his ability to jump "out of his skin" for her, nearly every round.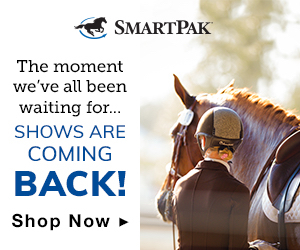 "I owe my entire career to that horse," said Chloe, eight months after his tragic and unexpected passing. "He put my name on the map, so to speak."
Grief manifests itself in different ways. Be it anger or anguish, or a feeling one can't quite describe, there is no "normal" way to grieve the loss of a horse. Nor is there an easy path ahead to begin the healing process.
Heels Down Mag is exploring personal stories of grief after the loss of an equine partner. What makes our sport truly unique is the bond we develop with our animal, no matter the discipline in which we train. While one written story may not bring back what's been lost, we hope these memories help soothe the pain. This is the second story in an ongoing series.
***
On a terrible day in February, Chloe received the kind of news every horse owner dreads. "Cody" had started showing signs of mild pain in his abdomen a few days before. A team of veterinarians in Wellington would find out that the stallion had developed cancer in his stomach.
Cody was 11 and in his prime, in all other aspects. Chloe and her team were flabbergasted by the devastating news.
Even though you could have had way more success with any of the more experienced riders, I was the lucky one who got to take you home.
"I find relief in knowing his suffering was short," Chloe said at the time. "There was nothing anyone could have done to foresee or help him."
Aboard Cody, Chloe was second in the $150,000 Nations Cup CSIO 4* at the Winter Equestrian Festival in 2017. The pair took home third at the Longines Falsterbo Grand Prix the same year. Into early 2018, the team had several top five finishes for the U.S., and represented the their country internationally at some of the biggest show jumping competitions in the world.
In many ways, their career together had only just begun.
Choe and her fleet of horses, including Cody, were splitting their time training and competing in Europe and in Florida under the tutelage of her coach, Markus Beerbaum. Meanwhile Chloe was juggling her sophomore year at the University of Miami. But her riding goals remained ever-present.
In a passionate remembrance on Instagram just after his death, Chloe described her first memories of her former partner:
Like This Story? Try: Catinch Up With Chloe Reid – What It's Like Rooming With Other Equestrians
"The day I first sat on you was the worst trial I have ever had," she put it bluntly. "I was so incredibly nervous and intimidated by your power that I couldn't find a distance. I will never forget how we trotted into the combination and crashed out through the oxer, yet you continued to keep jumping and safely carry me around."
"While I've had numerous riders tell me over the years that they tried and passed on the opportunity to purchase you, I will feel forever fortunate that you chose me to be your rider," she continued. "Even though you could have had way more success with any of the more experienced riders, I was the lucky one who got to take you home. Thank you for being my partner of a lifetime."
***
In the immediate aftermath of her partner's death, the grief was all consuming. Chloe remembers her trainer Markus, and her longtime groom, Sigrun Land, spending the entire day with her.
"The day I found out, Markus came to my house with snacks and a bunch of trash magazines and sat with me all day," she described. "The whole team was so supportive. That really meant a lot to me."
Chloe went on to describe how Cody didn't just touch her life, but he had a special bond with her groom, too.
See Also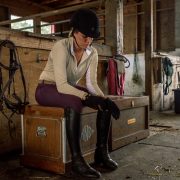 Home » Picking Up The Pieces: Chloe Reid On Losing Codarco
"If any of you have come into contact with Sigrun and Cody over the past few years, then you know she would have fought you to the ground in protecting that horse," Chloe said. "Cody was as much my love as he was Sigrun's and Markus'."
Eight months later, Chloe was gearing up to compete again with her six horses over in Germany. After the WEF season, Chloe poured herself into her schoolwork. That gave her some breathing room to deal with the grief of losing Cody, she said.
Cody was as much my love as he was Sigrun's and Markus'.
Now that she's in college, Chloe is starting to put the pieces together of what she wants her life to look like after she graduates. She plans to spend a full year just riding and competing.
"I want to spend the year in Europe. I've only done about eight months at a time and I've never stayed through the winter," she explained. "I've also never fully committed to the horses. I've always juggled school or something else on the side. I want to give it a full year to see how I handle that."
Read This Next: Training With Markus Beerbaum Taught Chloe Reid The Importance Of Flatwork
But wherever she goes next, Chloe says she'll always be taking a piece of Cody with her, both in memory and spirit.
"He taught me so much. He was a stallion and had a lot of personality. A big crowd would get him excited, but it was a good thing. He rode better that way," she recalled. "I see a little of him in my new horse, Luis P. You never know how a horse is going to handle the atmosphere of a big show. He responds similar to Cody – he gets excited."
"It can be used to your advantage," Chloe continued. "Cody taught me that horses with that kind of personality isn't a bad thing."
Photography Carolin Wortmann