Just like any other college freshman, international show jumper Chloe Reid was nervous at the beginning of her first semester at the University of Miami.
Chloe was a pro already at balancing school and her demanding horse show schedule. She'd done it all through high school. But now that she was settling into life in Coral Gables, about an hour and a half south of Wellington in South Florida, she was fumbling through to find her "new normal."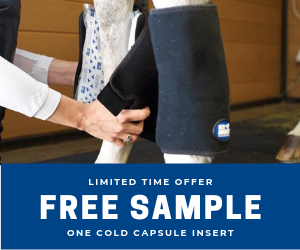 "My first roommate did not understand horses or the lifestyle at all," Chloe recalls about early college life. "I was always coming back real late on Sunday nights after showing in Wellington."
Now Chloe shares a Miami apartment with someone who gets it, which makes life a lot easier. She rooms with Alex Crown, another American show jumper. The two often drive to Wellington together during the Winter Equestrian Festival season.
"It's really nice having someone to talk to about the school side, but who also gets the relationships and weekends spent with horses," said Chloe, who is now 22. "It's so helpful just to have someone who understands what I'm doing and why I'm doing it."
Like This Story? Read This Next: "I Got To Fall In Love With The Horse First": Alex Crown's Turning Point
These days Chloe splits her time between Florida and Europe. She often spends the autumn months with her horses in Germany to train and show at the grand prix level with her coach, Markus Beerbaum. She returns to Florida for WEF and for school.
"I'm going crazy right now because I haven't ridden in two months!," said Chloe, who is a junior studying political science and English. "I base my schedule around school and holiday breaks. I do like school when I'm here. And I need to just stick with it and get it over with. The last two fall seasons I went to Europe and come back for the spring semester. There are people who split it up and go back and forth from the horse show every weekend which is a lot."
Because of their demanding and jet-setting schedules, she actually doesn't see her roomie Alex all that much, Chloe admits.
"Alex has taken off school this fall to show so I'm actually alone in the apartment right now," she said. "We barely see each other actually unless it's during WEF."
Alex isn't the only show jumper Chloe has roomed with. She lived with the 25-year-old American Olympian, Lucy Davis, for a short while too.
"Lucy is slob," Chloe says with a laugh. "I'm OCD level and very organized. It was a lot of fun living with her, but sharing a bathroom and a kitchen, that was hard."