Shane Rose finished third at the CIC03* in Aachen with his Olympic Games partner, CP Qualified, but the Australian rider didn't have an extensive preparation before the event.
In fact, he hardly jumped the 17-year-old Holsteiner gelding.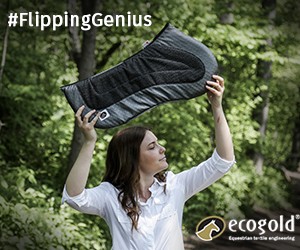 "We hadn't jumped a cross-country fence since September 2016 other than Barbury (Horse Trials in England) where he did the three-star.
"He had a fairly short lead-in to (Aachen). He was at the Olympic games so I gave him a break through the winter and basically just brought him back for Aachen."
When a horse knows the job, the 44-year-old Olympian explained, there's no need for drilling at home.
"In the dressage, he knows all the tricks. So at home, I'm just focused on him taking me forward. What I used to try to do is get him looking fancy and then I'd be losing rhythm, so I've focused on getting him forward," Shane explained.
"In the show jumping, he doesn't jump a lot. I think he's probably only jumped three times and one show jump round this year, so I don't jump him much. The fresher he is, the more energy and enthusiasm he has for the jumping, the more careful he becomes."
It's also about finding a horse's strength and planning competitions that suit him.
"Speed is not naturally gifted to him. He can do the CCI4*, he's won at CCI4* level, but when you go CCI4* and you go on the hills or the conditions are bad, it gets more difficult for him. I think the short format really suits him and the 7-minute tracks, he can really keep up the pace."