They say go big or go home.
British Columbia's Eiren Crawford had never attended The Royal Horse Show, much less ridden in it, when she found herself invited at the last minute to the $20,000 Toronto Royal Invitational Dressage Cup. Opportunities to ride at one of the most prestigious shows in the world in front of thousands of spectators don't come around very often, so Eiren didn't hesitate. She packed her bags, loaded her 14-year-old Canadian Warmblood gelding, Warello, in a trailer and drove fourteen hours from Maryland, where she runs All Points Dressage, to Toronto, with a stop in Albany to take care of the customs paperwork.
One small hitch… she didn't have a freestyle. No problem! Fellow competitor Jacqueline Brooks stepped in and lent Eiren one of her previous freestyles, to the music of Adele. They practiced it once and voilà. "She'll be fine," predicted Jacquie before their performance.
And they were. "It was amazing," Eiren said after finishing third with a score of 66.52%, "I'm so thrilled that I got to be here, that I got invited, and that I was able to make it. Bucket list, checked!"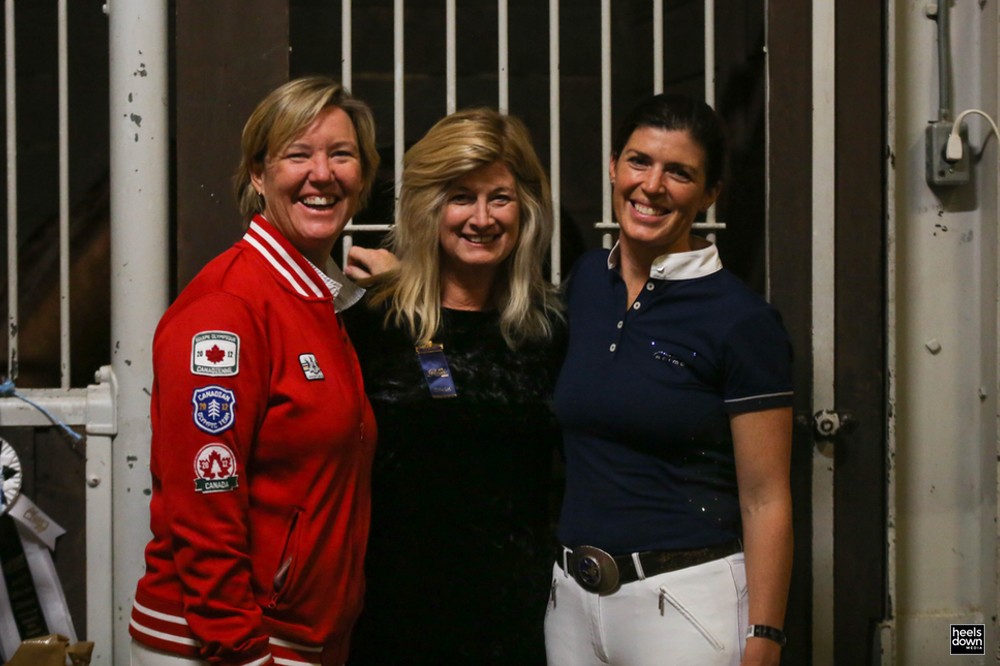 The following morning she drove home to Maryland, and competed at the PVDA Fall Dressage show the next day. She ended up winning a 2nd level debut on Ruffles, an All Points Dressage sales horse, and a Grand Prix on Wendy Denton's Quando Boy. Not a bad week.
Watch Eiren Crawford and Warello's first ever freestyle in the $20,000 Royal Invitational Dressage Cup, presented by Butternut Ridge.