Miss Your Trainer? Take a Virtual Riding Lesson

"Virtual" riding lessons were starting to become popular in The Before (pre-coronavirus times) and now they are certainly gaining steam in The After.
While more equestrians are confined at home or are still riding but don't have face-to-face access to their trainers anymore, professionals are having to get creative in how they're offering lessons to students. Some are offering "ride a test" options for commentary and training tips, while other pros are offering to to watch a "livestream" of your ride and provide feedback.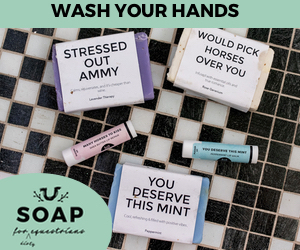 Heels Down Mag compiled some of the options trainers are offering out there right now.
The German Riding Instructor
For $35, Ronny Riemer, aka the German Riding Instructor, will send commentary about a video you submit via YouTube. Ronny is a grand prix show jumper based in Ocala, Fla., with RCR Equestrian. For $45, Ronny will "livestream" your lesson for 30 minutes. Click here to get the details.
Lauren Kieffer
American eventer Lauren Kieffer is offering virtual lessons. Riders can submit a video of their jump rounds, dressage tests or any exercise they've been struggling with to receive commentary from the pro rider. Email her for more information.
Amanda Miller
FEI Level II and USEF "R" Eventing Judge Amanda Miller was among the first to begin offering commentary on dressage tests. And best of all, Amanda is doing it for FREE! Videos must be shot from "C" and she will judge the emailed video and add commentary. Email her to get started.
Geoff Teall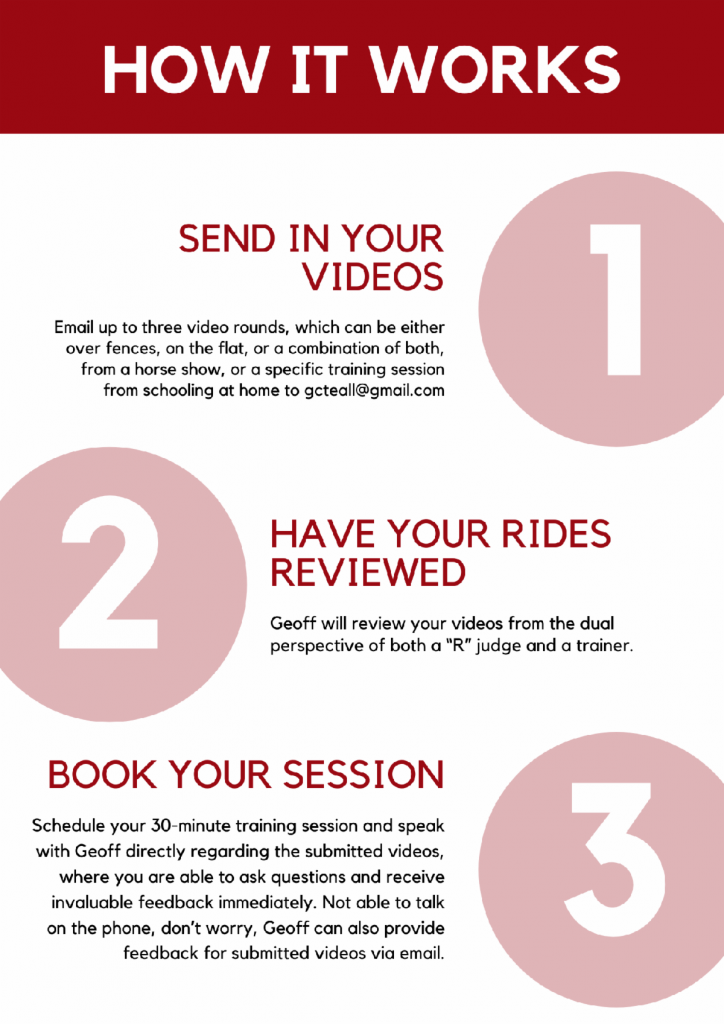 The USEF "R" rated judge and 40-year veteran coach, Geoff Teall is offering virtual instruction to riders riders looking for critique and guidance in both the hunter and jumper arenas. Geoff will offer 30 minutes worth of feedback on any submitted riding video. To get started, email gcteall@gmail.com.
Ellesse Jordan Gundersen
Grand prix dressage rider Ellesse Jordan Gundersen has been offering online instruction to dressage and jumping riders for a while, too. Ellesse, who is based in Wellington, trains both dressage riders and jumpers who are looking for techniques to improve their flatwork. She talked about what it's like to offer online instruction on episode 48 of the Heels Down Happy Hour podcast. You can learn more about her online instruction program here.