Renowned eventing groom and yard manager Jackie Potts has been around the block a few times. Spending the better part of 25 years working with William Fox-Pitt's yard in Dorset, England, Jackie has had a hand in the production of many top-class horses. We asked her to explain her thoughts on the purpose of lunging horses:
"We do lunge our horses, but only according to what is needed. We don't lunge before we get on. We feel the horses shouldn't have to be lunged before you get on unless you have a specific problem. We do it for education.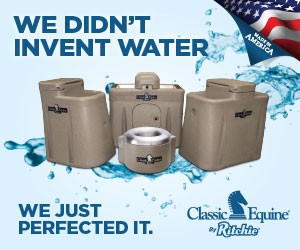 With your older horses, it's very different – for your 15-16-year-old horses, lunging on a circle might not be the best thing for them.  We also are not big lungers at competitions, not unless the horse needs loosening up before saddling.
And you have to think of the mechanics of the horse and what aids and corrections you have. On a lunge line, those resources are limited. If the horse is out of balance and on the forehand, they're putting a lot of stress on the front legs. It's important to teach people that the lunge needs to be similar to riding them. You should be intentionally trying to give them the same type of aids and not just wear them out. Without the leg – of course, using a lunge whip or your voice as a substitute – it becomes easier for the horse to avoid work by running on the forehand. When we do work on the lunge, we'll try to move about the ring to keep them from the same circle. 
I think lunging is an art. If you have an eye for it, it can be beneficial. But I do think there is a potential to do more harm than good, either physically or with their training by giving incorrect or insufficient aids. This is where education is important – not handing the new working pupil a horse and saying 'Go for it!', but teaching them the proper way to use the lunge for training."