Home » How To Help When A Friend's Horse Dies
How To Help When A Friend's Horse Dies

I was heartbroken to learn that a friend and work colleague's horse passed away after a two-year battle with a torn ligament that lead to other health issues.
After years of rehab and trying treatment plan after treatment plan, she learned that that the horse and competition partner she'd loved for more than a decade would never be completely pain free. So she made the difficult decision to let him finally rest in peace.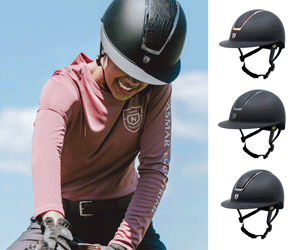 As the news started to circulate on social media, my inbox began to fill with messages from concerned colleagues who wanted to help but didn't truly understand how. I struggled to explain to these non-horsey (but sincerely concerned) coworkers just how deep of a loss this was. It's so difficult to express to someone who is not an equestrian.
So I started to brainstorm the proper etiquette when an equestrian you know loses their equine partner. Here are some suggestions for all the horsey and non-horsey friends who want to help.
Offer to help, but give them space.
Just like with any loss, it's likely that your friend or family member will be in a semi-state of shock for the first few days or weeks after the loss of their horse. Call or text them and offer your condolences and ask how you can help. But don't badger. They will need some time and space to recover from this initial punch in the gut to begin the healing process.
Gift in groups.
Instead of overwhelming this person with a series of cards or flowers or small gifts, get your coworkers or family members together to send one gift or card expressing condolences. If you're a horsey friend from the barn, there are several personal and thoughtful gift ideas out there: there are companies that make beautiful jewelry out of horse hair. Or use an old halter to make a hanging flower basket at the barn.
Save an old horse shoe that can also be created into a memorial piece of art or photo frame. Plant a tree at a memorial site at the farm. But again, don't rush this. Cash can go a long way if there's leftover vet bills to pay or gift cards can provide several meals that they don't have to worry about while they're grieving.
Offer to do the small stuff.
After losing my own horse to colic, I didn't go out to the barn for months. If your friend or family member boarded their horse, you could offer to clean their tack or begin moving equipment out of the barn.
See Also

Home » How To Help When A Friend's Horse Dies
Sometimes distractions are needed.
Make plans to go to lunch or see a movie. Do something fun that's not necessarily horse-related at first.
Be encouraging.
It took me a while to want to get back in the saddle. Luckily after a few months, my trainer started bugging me to take a lesson. I was unsure at first, but I was glad she did. If you have an extra horse, maybe offer to go on a no-pressure trail ride with your friend. Invite them to a polo match or grand prix. Take it easy, but start bringing up opportunities for them to slowly bring horses back into their life, if they want it.
Less is more.
You don't have to understand the relationship between a horse and rider to understand grief. Don't tell this person how they should be feeling. Avoid asking about the details of what lead to their horse's death or if they plan to purchase another one. This is the time to be a good listener.