Home » Product Review: The Half Pads Of All Half Pads Can Flip
Product Review: The Half Pads Of All Half Pads Can Flip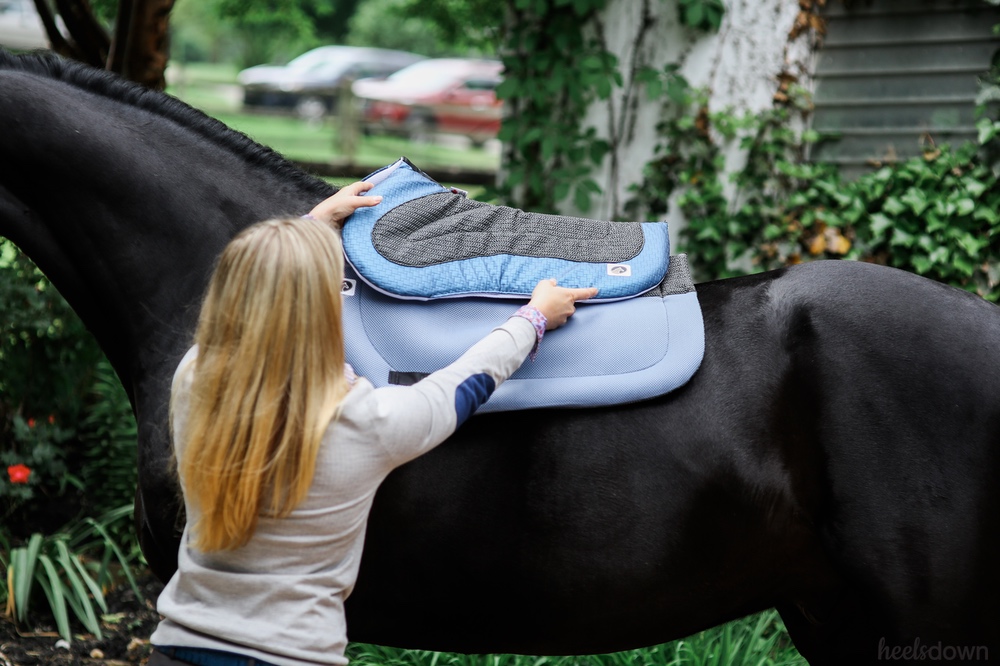 Selecting the right half pad is tricky business.
To start, there are so many options to choose from. Fleece or no fleece? Foam? Shimmable, then where? There's color schemes to consider. And most of all, it's finding the proper fit.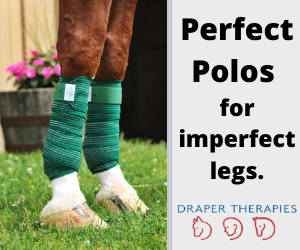 Half pads are designed to offer more comfort and impact support for the horse's back. These kinds of pads are great for sensitive horses. In some cases, they can be used to help provide a better saddle fit, say if your horse is still growing or adding more muscle to his back and topline. A half pad shouldn't replace a properly fitting saddle, however.
When I bought my off-track Thoroughbred, I knew he could benefit from a half pad. I turned to ECOGOLD because I had long drooled over the Flip Half Pad, which offers literally two pads in one. The pad is designed so that you have a white pad on one side, and a color of your choice on the other. That means I can use this one pad more often, for schooling and for horse shows.
ECOGOLD calls its Flip Half Pad the "hardest working pad" and I believe it. I use this thing every day, and it's probably the most durable equestrian item I own.
It's made of premium high resilience foam, which is more responsive to impact than the standard memory foam.
See Also

Home » Product Review: The Half Pads Of All Half Pads Can Flip
Nearly everything on the pad is adjustable. It has removable inserts. You can adjust the width of the foam. It has air vents for better breathability. Plus it comes with the standard ECOGOLD no-slip guarantee.
After using the ECOGOLD Flip Half Pad, I don't think I could ever go back to using any other.
For more information, visit ecogold.ca.
Pros
Durability
Impact protection
Multi-use (two sides)
Easy to care for (machine washable)
Cons
Can be too thick for some saddles, but width is adjustable
High price, but lasts forever
Justine Griffin