Home » How To Develop The Perfect Jump and Gallop Position
How To Develop The Perfect Jump and Gallop Position

It takes some serious strength to go around the arena in a two-point position for an extended period of time. It requires the rider to be fit and agile while propped up in the saddle and off the horse's back.
Heels Down Mag compiled our favorite exercises to solidify those two-point jump and gallop positions. These exercises are helpful for any rider looking to strengthen their core, legs and ankles. Enjoy!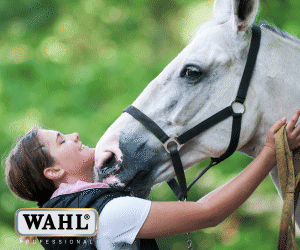 Strengthening Exercises To Do At Home
Matt Luxton, an equestrian athletic coach in the U.K. offers some strengthening exercises riders can do at home with an exercise ball. It will help build core muscles.
Create A Stable, Independent Position
Trainer Callie King of CK Training describes an unfortunate trend in the riding world to avoid or correct. She said she sees riders bracing low in the heel, hollowing the lower back and pushing their hands on the horse's neck for stability.
"The dangers here are if the horse has a trip, or stumble, or refusal, the rider is in a really vulnerable spot," she said. In this video, she offers tips on how to develop a two-point position while maintaining a flat back, softness in the hip, and redirecting the weight into the thigh.
See Also

Home » How To Develop The Perfect Jump and Gallop Position
Find Your Balance At The Gallop
Pro eventers Dom and Jimmie Schramm explain in this Evention TV episode the fundamentals of a solid galloping position, a highly important piece of the fitness routine for eventing horses and riders. Dom explains here that balance is key.
Half Seat To Full Seat Exercise
In this video, five-star eventer Bec Braitling shows how transitioning from the half seat to the full seat in canter work can help strengthen your position in the saddle.