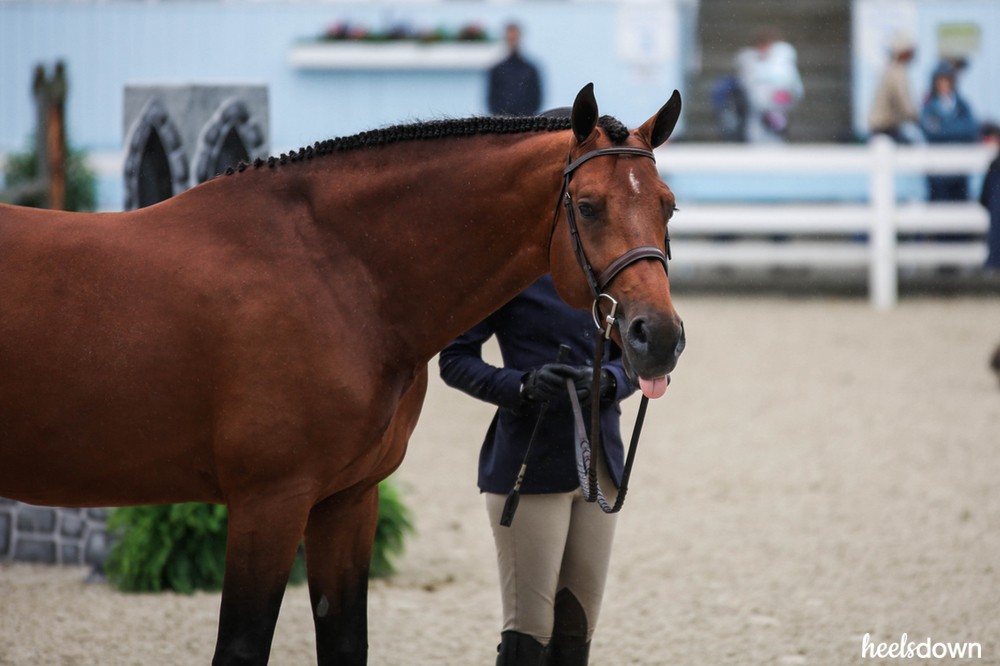 Spend any amount of time browsing the web for a horse and you'll no doubt encounter plenty of cringe-worthy ads. Clearly altered photos, blurry videos, poorly timed shots – the list goes on and on. As a buyer, it can be supremely frustrating to find a horse that catches your eye, only to find that the ad has little to no information, and the owner doesn't seem to know how to answer the phone.
Heels Down Magazine put together a list of best practices for creating a great sales ad and marketing a horse the right way.
A Picture is Worth a Thousand Words
Photos and videos are the best way to showcase a horse's talents, so put some thought into these. Sellers don't need to enlist a professional photographer. Smartphones do the trick just fine, but there still are some basic rules to follow.
Same horse, different poses.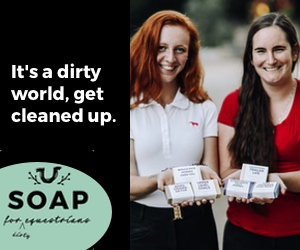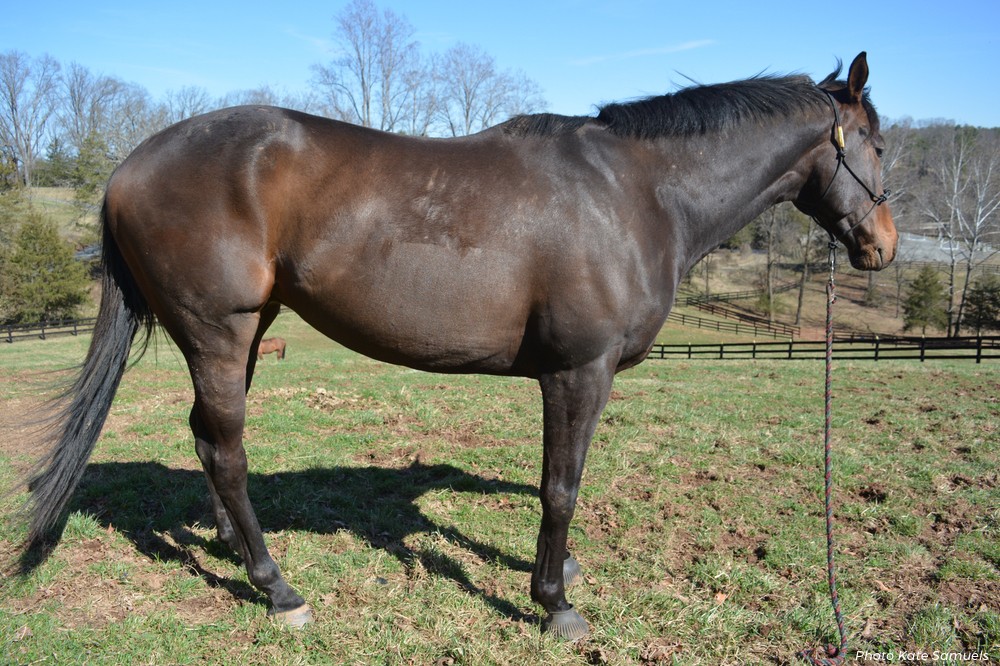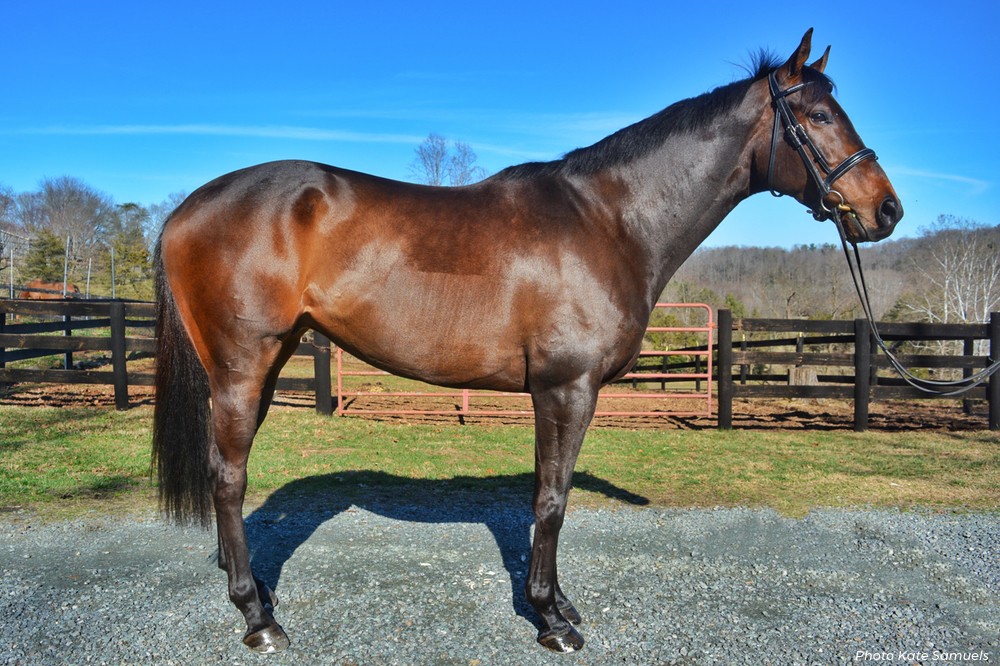 For action photos, like jumping or flatting, it's important to focus on the right moments. The full extension of the front leg is often viewed as the "sweet spot" for flat photos. For jumping, avoid using a photo of the take-off moment or the landing moment. Try to use a photo that shows the horse at or just before the apex of the jump.
Buyers will want to see videos of the horse at all three gaits as well as jumping, if applicable. Sales horses will clearly vary in their level of training, so show off what that horse knows, even if that is only walking over a ground pole.
Both horse and rider should be well-turned out. The rider should be wearing a professional outfit. Don't forget the belt. The horse should be groomed and have its mane pulled. If you're in the market for a new car, you'd expect every car for sale on the lot to be shiny and clean. This should be the same for a horse listed for sale. And sure, your facility may not be a mega-bucks Wellington barn, but make whatever the arena or field you're riding in look as tidy as possible.
Try to keep any commentary to a minimum while filming, and have the rider take the horse through different exercises that best shows off his talents. When editing video, keep it simple with music choices. The iMovie editing software, which is native to Apple devices, has some great, low-key choices of generic music if desired. Keep the Kanye, Metallica and other potentially distracting or inappropriate music out of the mix.
Cut Through the Clutter Online
So the photos and videos have been taken. Now what? It's helpful to keep in mind the prospective buyer's viewpoint here. What will they want to know once they've seen the photos or video?
Including basic information such as age, price and location is common sense. After this, let your horse sell himself: what makes this horse special? Think about what traits you love about this horse, and how they can help him be more marketable. Is he a super quiet, can-take-a-joke kind of guy? The amateurs on the market will be interested to know about that. Did he catch the eye of a professional at his last show? He could be someone's next top prospect. Also remember to keep in mind unique things you can add as descriptors to set your horse apart from the rest.
Also be careful to proofread your ad. Nothing is a bigger turn-off than bad grammar and spelling. The ad should be professional and clear.
Building a credible reputation as a seller can take you far in the horse world – and this will help find the best home for the horse.
When posting ads online, remember that they will be bumped down on the page as more recent ads come in. On Facebook, you can post a comment on your ad to "bump" it nearer to the top. If the ad is getting a lot of likes, shares, or comments, it will become more visible to others. For website classifieds, you can inquire about the possibility of renewing the ad to refresh its position and visibility. Most websites allow customers to pay for "featured" spots or "premium" ads, which include perks like better visibility.
Professionalism 101
A seller should conduct themselves professionally at all times. Stand by your word, be honest and be accessible. Shady buyers will come and go, as well as "tire kickers', but it is your responsibility as the seller to present yourself and the horse fairly. Building a credible reputation as a seller can take you far in the horse world – and this will help find the best home for the horse.
Serious buyers will want to get the ball rolling, so don't keep them waiting. If time is an issue, block out specific dates and times to be available to respond to ads and show the horse. Generally speaking, it's considered professional to respond to inquiries within 24 hours. What's important here is to not leave a buyer hanging with zero response for a week.
If a buyer wants to move forward with a pre-purchase exam, they are generally responsible for setting this up, unless a prior arrangement has been made. The seller can make recommendations, though the buyer might choose an unbiased vet or use their own vet. The same applies for hauling quotes. Though some buyers can provide them, this is a decision to make ahead of time.