My Vet Told Me Not To Vaccinate My Horse. Wait, What?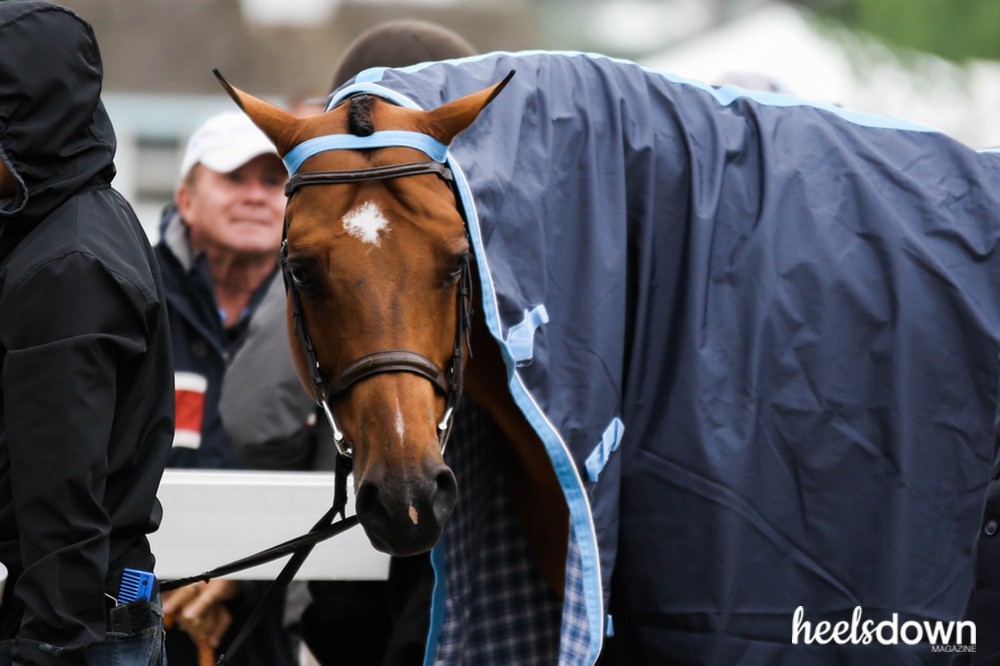 My horse breathed a long and heavy sigh as we waited in the the air conditioned exam room for the familiar face of our favorite veterinarian.
It wasn't that long ago that my 7-year-old off-track Thoroughbred wouldn't stand still in this same sterile place. But after a dozen trips to see this particular specialist over the last year, he's come to realize that he leaves this place feeling much better than he did when he walked in, every time.
This appointment was supposed to be fairly routine. My gelding was about to get a an acupuncture treatment, and maybe some Chinese herbs to take home to aid him in his ability to breathe and sweat normally in the thick of a brutal summer. What I did not expect, however, was when my vet told me I should stop vaccinating my horse.
I was shocked.
Like This Story? Read This Next: To Vaccinate Or Not? Everything You Need To Know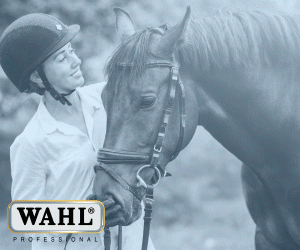 When I bought my project horse, he came with a slew of health problems. They were all seemingly manageable and didn't affect his soundness or long-term ability to be able to work under saddle. But I did not know then the extent of the effort and funds required to get this horse on the road to recovery. We saw many vets, sought out several qualified and knowledgeable people for advice, and spent a lot of money on products and procedures that worked and didn't. It was a long time of trial and error, until we found one very special veterinarian a couple of hours away from our home barn.
This vet is a traditional, licensed DVM. She can pull a coggins and do all the routine things any other vet can do. But she also specializes in acupuncture, chiropractic work, and some alternative therapies like osteopathy, Chinese medicine and homeopathy. In addition to horses, she performs body work on people and dogs. She is wildly popular in the region where I'm from. So much so, that it takes months just to get an appointment to see her.
At first, I was a little skeptical of her abilities. But I was also at my wits end with my horse. He was wasting away and getting worse, and no one else was able to help him.
After our first appointment, I noticed a difference in my horse right away. By our third, he was the brightest and healthiest he'd ever been. Under her guidance, my horse quickly continued to recover. Now he's not even close to being the same he was a year ago. But when he started struggling a little again this summer, she was the first person I called for help.
This is when she told me not to vaccinate him anymore.
I've always been a thorough researcher. I'm a journalist by trade – it's in my blood to use facts and scientific evidence as the base of all my care decisions, for my own health and also my horse. I live in the South, where mosquito-borne illnesses, from Zika to West Nile, are prevalent. I've never dreamed of NOT vaccinating my horse. Nor did I ever think a common vaccine would hurt him or contribute to his troubles.
Not to mention the fact that we live in an era of  the "anti-vaccination" movement, where misinformation about the threat of disease and unproven, dire side effects from shots run rampant online, drumming up fear and angry political discourse, rather than sharing scientific fact and useful, vetted information.
Vaccines exist for a reason. They work. And they keep our horses safe.
Try This: Am I Over-Supplementing My Horse?
See Also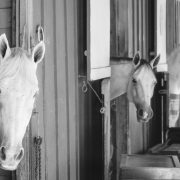 But I deeply respect this vet and her practice, even if I don't always understand how everything works to help my horse. I describe her ability as "ju-ju" to my husband, and call her "shaman-like" when I'm talking to my other horse-owning friends.
But now I'm at a crossroads: Do I take her advice and not vaccinate my horse this year? That means he won't be able to attend some sanctioned shows, but we're not at a level where that would affect us just yet anyway. I can monitor his antibodies through vet-administered blood titers to determine his immune protection. If for some reason we reach a point where his titer levels aren't adequate, I can vaccinate individually based on those results.
Or I can continue to follow the protocols recommended by the American Association of Equine Practitioners and my own local vets, which say he should get regular, annual and bi-annual boosters against core diseases. My horse has never had an immediate bad reaction to his vaccines. But if it's an underlying cause to his more long-term health ailments, which is the greater risk? Not vaccinating or vaccinating?
I don't yet know.