Did the earth move for you on Saturday afternoon as it did for me? I'm fairly sure I felt a jolt as Michael Jung made a mistake across country and the earth shifted on its axis.
I know, right? The unthinkable has happened, the impossible has become a reality, and everything we once knew and understood has been turned on its head. Michael just doesn't do mistakes, especially not with his ultra-consistent, ultra-prolific partner Sam, and yet there it was – a run out at the Land Rover Trout Hatchery, 20pen to add to his customary low dressage score, and a great big R on his otherwise immaculate resume.
Seriously, if you look at Jung's cross-country record at international events you'll see more 0s than a tin of SpaghettiOs. The only blip came at Burghley in 2015, the year when Fischerrocana FST fell in the water at Burghley but Jung still went on to win with other ride Sam, despite having broken his leg in the fall.
The phenomenal Sam has never once picked up cross-country jumping penalties during his stellar international career, and his rider was quick to take all the blame for Saturday's error. "I was really too slow with my reactions, I lost the reins and it was really my fault. He didn't see the jump or the question he had to do. It was just a stupid mistake from me, not the horse," said Michael afterwards.
But Michael was not alone – it was an event where several eventing Titans came to grief during the second phase.
There can't be many people in the sport who weren't absolutely delighted to see Mark Todd take the lead after dressage with his Olympic partner Leonidas – and all of them did a collective wince when they saw him come a cropper at Discover Valley.
The going looked a little soft in places and Leonidas stumbled on landing after the huge drop, pitching Mr Todd out of the saddle straight into the Burghley turf. You don't bounce as well at 61 as you do at 21, but Mark was none the worse for his unplanned descent. "I had a soft fall, and rolled off," he said. "But it's disappointing for me as I won't have too many chances left here, but that's the way it goes."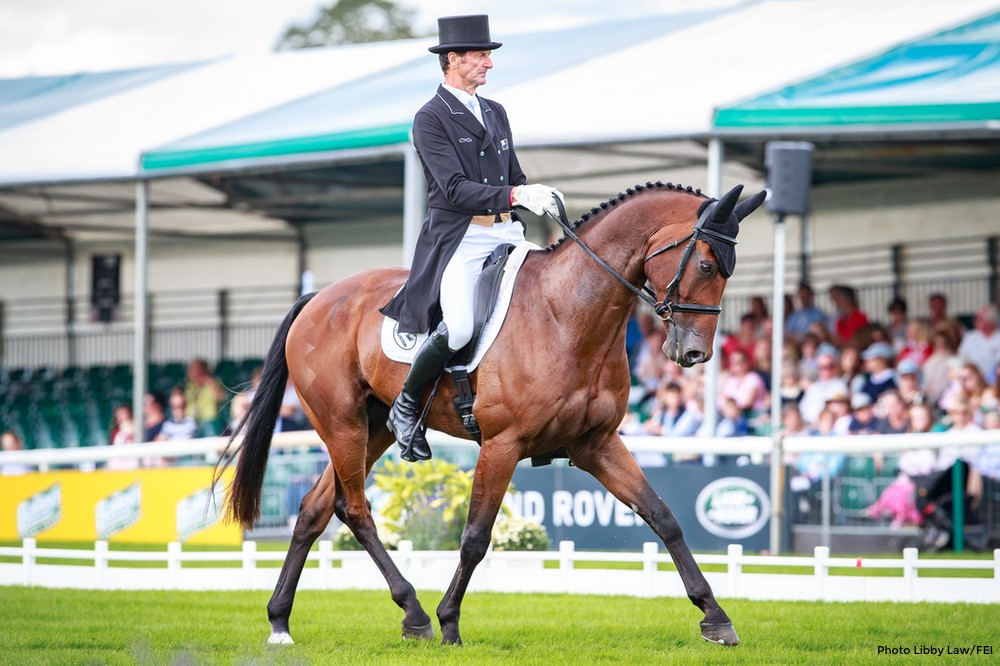 You might wonder if there's some sort of curse this year about leading the dressage at a major three-day event – there was Bettina Hoy's fall at the recent Eventing Europeans, Christopher Burton's 20pen when leading Badminton, and now Mark Todd is the latest victim.
It's never nice seeing a rider take a tumble across country but there's something especially distressing about seeing Andrew Nicholson fall (thankfully a rare occurrence). Qwanza's crashing fall at the insane corner of Storm Doris was pretty grim to watch, and it was a huge relief to see both horse and rider get to their feet, especially considering Andrew broke his neck in 2015. It's a measure of Nicholson's courage that he came out on second ride Nereo and not only nailed that corner like it was a cross pole, finished clear with just a few time penalties to add to his dressage score, and went on to finish in eighth place.
Then there's former European and World Champion Zara Tindall (nee Phillips), who took a dunking at the Trout Hatchery. It's bad enough falling off at the best of times, let alone when a) you're plunged into ice cold murky water and b) every newspaper snapper has their lens trained on you, fervently hoping you'll do just that. No wonder she flung that whip down in fury.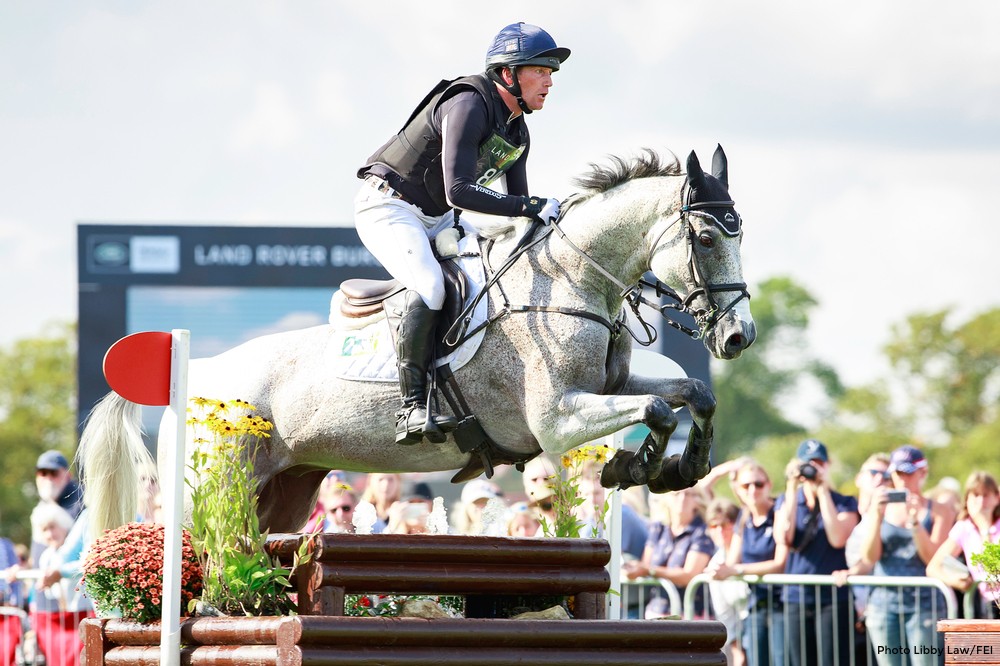 But this year's Burghley won't just be remembered for claiming a number of very high-profile scalps – it also marked the revival of Oliver Townend's four-star fortunes. It was his first CCI4* win since Burghley 2009, and it came courtesy of the 10-year-old grey gelding Ballaghmor Class.
It was his debut run at this level and Oliver showed every inch of his skill to steer him clear around the tricky cross-country track. He describes him as the most talented horse he's ever ridden, but explains that he's still green and there's much more to come.
More to come than winning Burghley? If what Oliver says proves to be true, even La Biosthetique Sam must be shaking in his ice boots.