Heels Down Magazine presents the Heels Down Happy Hour podcast. There's a whole lot of stuff happening in the horse world, and someone's got to keep you up to date. Who's winning what? What weird rules are you probably going to violate at your next horse show? What does your favorite rider really think about white breeches? Don't worry, that's what we're here for. Grab a drink. Welcome to Happy Hour.
One blow to the head could last a lifetime. This week, we discuss just how serious a concussion can be. What happens when you and your horse just aren't meshing? Breaking News: Alfalfa DOESN'T make your horse hot. And have you ever tried to ride your horse through the Starbucks drive-thru? Thanks for tuning in…
Stream Episode 18 Here.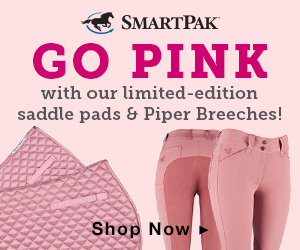 ---
More on what we talked about in this episode:
Lookin' for a cocktail with a spicy kick? Try the Cable Car. | @PUNCH
This poor girl tried to order a frapp from the Starbucks drive-thru while riding her horse, and was denied. Not cool!  | @Inc
Veteran Eventer, Peter Barry, is back in the saddle with a little help from his friends, like Phillip Dutton. | @COTH
A mule-riding equestrian was banned from a local competition grounds. "They're Earists!" she said & we agree. | @Horse&Hound
Alex put the beautiful, handcrafted Renwick & Sons brushes to the test. They passed with flying colors.   | @Renwick&Sons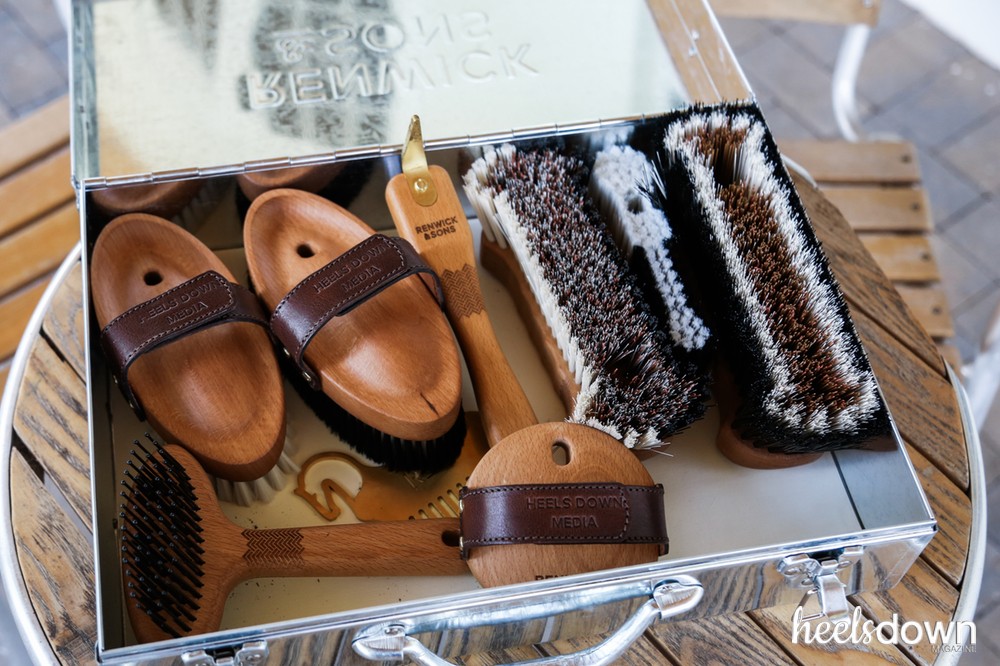 When riding stops being fun, it's time to think about
finding a new equine partner
. The decision can be heartbreaking, though. |
@HorseJunkiesUnited
Does alfalfa really
make a horse hot
? There's a lot of misinformation out there. We discuss.  |
@MVS_Equine
The long-term effects of a
concussion still remain mostly a mystery
. So why do equestrians not take these types of traumatic injuries more seriously?  |
@HeelsDownMag
---
More about our hosts: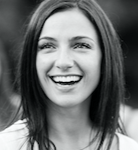 Alex Welles is a 25-year-old amateur show jumper who is as passionate about NFL football as she is horses. She grew up in Huntington, N.Y., and graduated from Florida Atlantic University while competing in Wellington, which is now her "home" for six months of the year. She has two dogs named Maizy and Crouton, and travels with the show circuit circus alongside her professional grand prix riding husband, Andrew.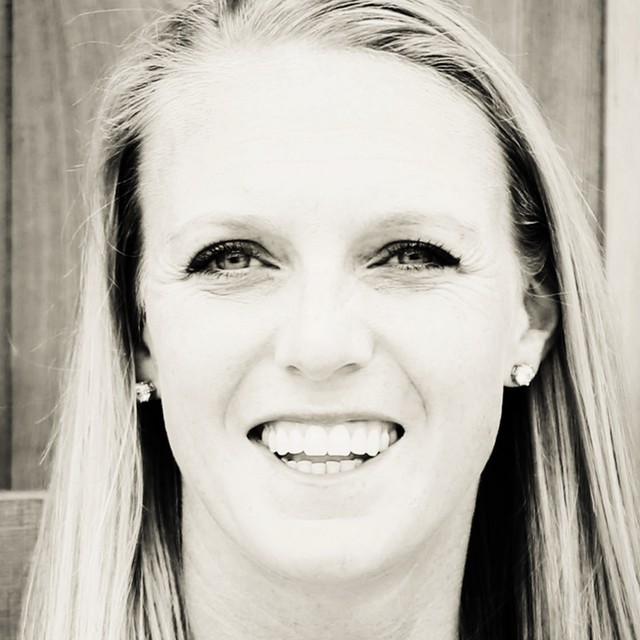 Jessica Payne is a 32-year-old international event rider who is rarely seen without her long-haired chihuahua under her arm. She was born in London, Ontario, but grew up in Franklin, Tenn. and graduated from Auburn University with a degree in Animal Science. She once lost the tip of her pinky finger clipping her 4* horse, and husband Doug says she can "talk to anyone including a wall….and they will like it!"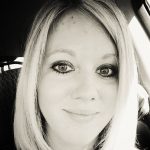 Justine Griffin is an award winning 30-year-old journalist who has written about everything from horses to high profile CEOs to her ovaries. (She donated her eggs once.) Two things she loves the most? Whippet puppies and cheese. Justine is a firm believer in unicorns and feminism. So take everything she says with a grain of salt.

Have a question for us? Send us an email at hello(at)heelsdownmedia.com. Or better yet, join our new Facebook group, the Heels Down Happy Hour Podcast Lounge, to engage with our hosts and delve deeper into the discussions we have on the show.
---
Episode 18 is presented by:
Ecogold,
leader in saddle pad innovation. Known for their non-slip, shock-absorbing saddle pads, half pads and protective horse boots. Trusted by Olympians. Visit 
www.ecogold.ca
Giddy Up Goodies
, the best monthly subscription box for horses and the people who love them. Sign up for your box now by visiting
giddy-upgoodies.com
.
Standlee
, because your horse deserves optimum nutrition delivered naturally, they deserve Standlee Premium Western Forage. Visit
standleeforage.com

Purina,
greatness never ages, so help your senior horses live their best lives with
Purina Equine Senior horse feed
. To learn more, visit
purinamills.com/activage
.
Download the Heels Down Magazine app in the iTunes AppStore: http://apple.co/1QicprS or Google Play for Android phones and tablets: http://bit.ly/1sXQV75.
Subscribe for a year and get two months free!