The benefits of training your own horse are endless. As a young professional, I have had the privilege of training horses from green beginnings all the way to FEI.
Wanting to know how other young professionals felt about the topic, I reached out to Katrina (Katie) Hiller. Katie is a professional dressage rider based at Wild Rose Farm in Walworth, Wis., who has trained her horse The Toy Soldier, a 17-year-old Oldenburg gelding, from the very start to the Grand Prix level. As up-and-coming young professionals in the equestrian industry and USDF bronze, silver, and gold medalists, we share our advice on training your own horse.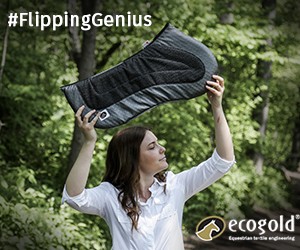 On why it's important to train your own horse:
Katie and I agreed when she said, "It is so important to understand the process of how to get from A to B. Many people get on a trained horse and are taught the aids for a certain movement. So the rider learns how to ask for the movement, but not the steps, principles, and program it takes to get to that point.
"There's a difference between learning how to ask for something, and how to train it in the horse. Riders should understand the process and the purpose of why you train a certain aid and response, and how that provides a building block to the next step."
You will learn everything about your horse, inside and out. You will learn their tendencies, strengths, weaknesses, and quirks.
The benefits for the rider:
You learn to understand the training process. And, learning to handle problems as they arise along the way is a huge part of that process. I feel I have learned the most from horses that have been a challenge. Horses that don't find the work natural or have complicated personalities foster growth as a trainer because you have to be patient.
"You will learn everything about your horse, inside and out. You will learn their tendencies, strengths, weaknesses, and quirks," Katie added. "I believe this gives the rider a closer relationship with their horse and an opportunity to really tailor the training program to what your horse needs. You will learn that horses don't follow a cookie-cutter program to progress, and each horse will have different things that will or will not work for them."
How to get started on your own:
Owning horses is expensive, but to be a professional you must take risks. Maybe that means being a working student or doing barn work to afford board and lessons. If you are dedicated the hard work will pay off, because nothing can replace the feeling of working hard for something you love. Sometimes fighting to pursue your passion as a career looks a lot like hard work, sweat, and tears.
"Remain humble – we are never done learning," said Katie. "And don't be afraid to admit you need help. We all encounter issues and difficulties, so it's crucial to have a support system of fellow riders and trainers to help you through tough times."