Home » Happy Horses: The Importance of Routine
Happy Horses: The Importance of Routine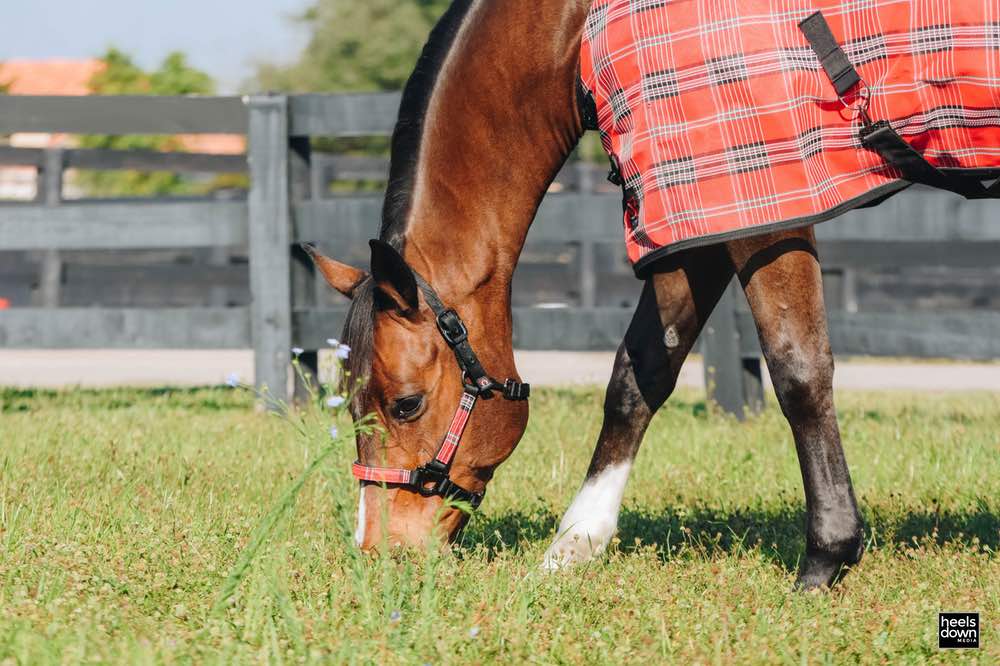 Horses, even in the wild, are creatures of habit. Numerous studies have shown that horses thrive on a regular and consistent routine for their feeding and exercise schedule. This is an important factor to keep in mind when dictating a schedule, traveling to shows, or bringing a new horse into your barn or program. While it may not be a big deal for you to miss a meal or get to the gym an hour later than usual, these seemingly minor changes can have an adverse affect on your horse's well-being.
At their instinctual core, horses are flight animals. As prey animals, horses possess an inherent instinct to choose flight over fight in most scenarios. For this reason, a solid daily routine can help calm the nerves that are often brought about from this flight instinct. A routine becomes synonymous with security. Of course, it is nearly impossible to stick to the exact same routine some days, especially with a horse that competes. However, doing your best to mimic your at-home routine while you're on the road will reduce the risk of anxiety and nerves in your horse.
Horses are also herd animals, which is another factor to consider when talking about routines. Herd animals often seek leadership in others, including their humans. As the primary caretaker for your horse, you are synonymous with food, with grooming, with exercise, and all of the other elements that make up a daily agenda.
From a health standpoint, horses thrive on consistent feeding schedules. Consistency and careful management is important when combating or preventing ulcers. A consistent frequency of feed can help buffer stomach acid, which in turn can help prevent ulcers. If you have an especially sensitive or anxious horse, being aware of his feeding schedule and managing it accordingly can take a weight off of your shoulders knowing that you have found a healthy routine.
For horses who travel to competitions, it is important to mimic your daily routine as much as possible while at a show. Even the horses who do not show outward signs of distress or anxiety can be thrown for a loop if their routine strays too far from normal. No one wants to ride a completely different horse at a show, so do your best to maintain feeding, grooming, and exercise routines while you're away.
And finally, when introducing a new horse into your program, it is important to find out what that horse was used to in its previous home. Drastic changes can spell disaster for some horses. Bringing a new horse into your barn can be stressful for everyone involved, so doing your research to appropriately transition the horse to a new routine is paramount. This will help the horse settle in faster and accept its new work load in a much healthier fashion.
After all, happy horses are healthy horses, and it is our job to ensure that they have everything they need when it comes to their health.

Whether your horse travels light or heavy, be sure to pack all of the essentials needed in the Kensington Large Gear Bag. Large enough to tote around all of your or your horse's gear, the Large Gear Bag is sure to be a crowd pleaser at any competition. More products like this can be found here.