Heels Down Happy Hour Podcast Episode Two: Moscow Mules & Michael Jung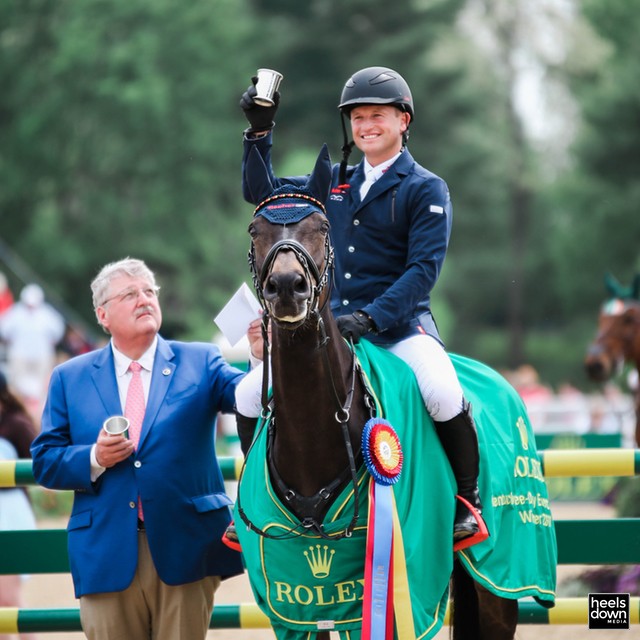 Heels Down Magazine presents the Heels Down Happy Hour podcast. There's a whole lot of stuff happening in the horse world, and someone's got to keep you up to date. Who's winning what? What weird rules are you probably going to violate at your next horse show? What does your favorite rider really think about white breeches? Don't worry, that's what we're here for. Grab a drink. Welcome to Happy Hour.
In episode two, hosts Caroline Culbertson, Justine Griffin and Jessica Payne talk about the upcoming showdown between Isabell Werth and Laura Graves in Aachen, identifying what coaching style you have and need (BFF or dictator?), the Rolls Royce of grooming tools, and how the USA laid a smack-down performance in the only eventing FEI Nations' Cup in America. Listen in…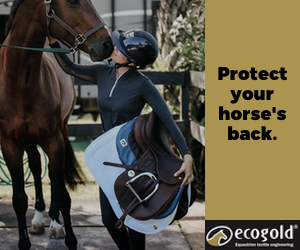 Tune in for new episodes the 2nd and last Friday of each month on the Horse Radio Network. Download new episodes on iTunes, Google Play, and Stitcher.
More about our hosts: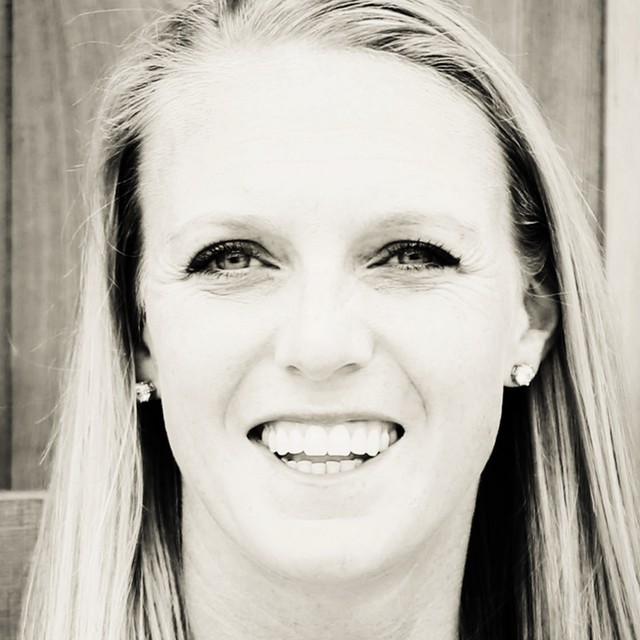 Jessica Payne is a 32-year-old international event rider who is rarely seen without her long-haired chihuahua under her arm. She was born in London, Ontario but grew up in Franklin, Tenn. and graduated from Auburn University with a degree in Animal Science. She once lost the tip of her pinky finger clipping her 4* horse, and husband Doug says she can "talk to anyone including a wall….and they will like it!"

Caroline Culbertson is a 27-year-old equestrian journalist who broke her foot "surfing" a mattress down the stairs at age 7. Yes, her parents told her not to. She grew up in the south y'all and graduated from Duke University in North Carolina. She also picked up powerlifting a few months after breaking both bones in her arm, so her judgement is questionable. Hence, she's an event rider.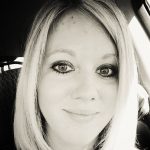 Justine Griffin is an award winning 29-year-old journalist who has written about everything from horses to high profile CEOs to her ovaries. (She donated her eggs once.) Two things she loves the most? Whippet puppies and cheese. Justine is a firm believer in unicorns and feminism. So take everything she says with a grain of salt.
More on what we talked about in this episode:
Justine's classic Moscow Mule recipe. Don't forget the copper mug. | (@NYT)
Where in the world is Heels Down? Headed to Aachen, Germany for the World Equestrian Festival! Stay tuned for updates from Caroline & the rest of the Heels Down editorial team beginning next week. |
The blood rule strikes again: this time in show jumping at the Global Champions League. | (@HeelsDownMag)
Products we love: Wahl's new grooming tools kit that come in awesome, bright colors. | (@HeelsDownMag)
Coaching styles, do you prefer a trainer that can be a little tough on you? Or one that's more like your best friend? | (@HeelsDownMag)
Did you miss the USA's stellar performance at Great Meadows, aka the only Nations Cup for Evening in the United States? We've got you covered. |
---
Episode one is presented by Ecogold, leader in saddle pad innovation. Known for their non-slip, shock-absorbing saddle pads, half pads and protective horse boots. Trusted by Olympians.
Download the Heels Down Magazine app in the iTunes AppStore: http://apple.co/1QicprS or Google Play for Android phones and tablets: http://bit.ly/1sXQV75.