Even Olympians Struggle with Hardcore Riding Anxiety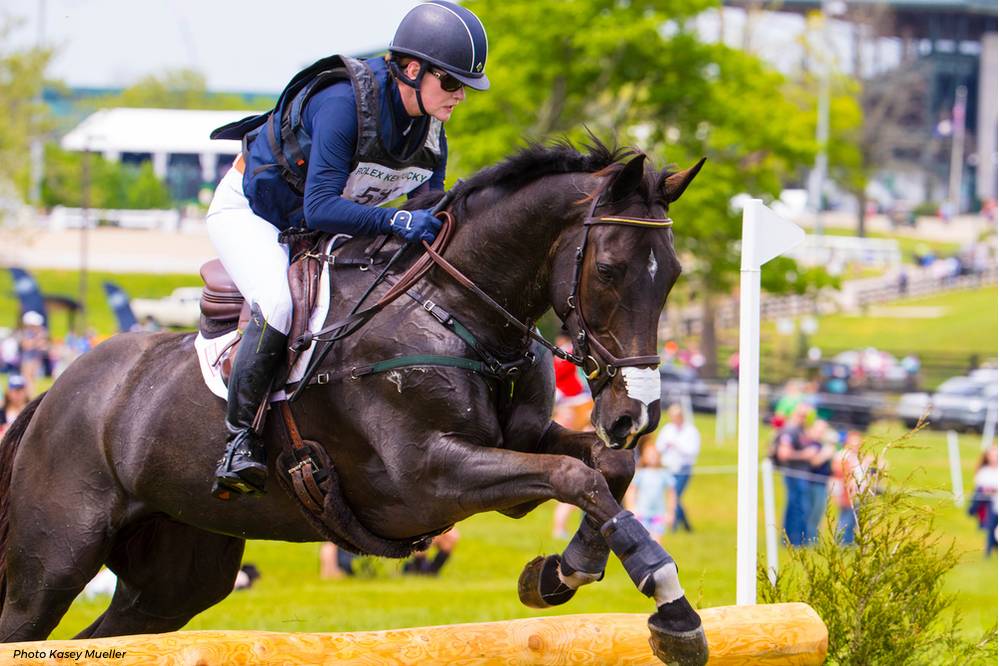 Kim Severson woke up on the morning of cross-country day at the 2004 Olympic Games in Athens, Greece, and she wasn't happy. She wasn't excited.
She was freaked out.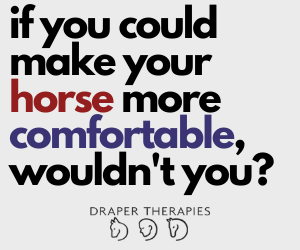 "I couldn't eat anything," Kim, 46, remembered. "Someone handed me a granola bar and all I could think about was trying not to vomit."
Kim was the No. 1 FEI ranked event rider in the world that year. She'd not only conquered what was then called the Rolex Kentucky CCI4* competition, but she'd won it twice already, and would win it again the following year.
But still, the Olympian was physically consumed by anxiety.
"I have a bit more nerve than a lot of the professional riders, I think. Like the Bucks and the Dougs and the Phillips who just go out there without a second thought, like a machine," Kim described. "I'm a lot more sensitive to my horses and myself. I've been known to really freak out."
Anxiety is a common byproduct from the pressure of any competitive endeavor. And equestrian sports is no outlier, said Dr. Gabby Ledger, a physician in Ontario, Canada, who has been a family medical care practitioner and a child psychiatrist. She's also an equestrian who competes at the intermediate and one-star level in eventing.
Read This Next: Depression Among Equestrian Athletes Is Very Common But Still Taboo
"Anxiety is very common among riders," she said. "It manifests in different forms. But the first step to getting control over it is realizing that you are dealing with anxiety."
For Kim, that meant doing things one step at a time.
"For me, the nerves come out for cross-country. In dressage, I feel pretty confident, that I can be leader for the horse and the confidence builder. But cross-country, there's a safety concern," she explained. "And there's this dread of not wanting to make a mistake. No one wants to make a mistake. But it happens."
One time while I was jumping around at Kentucky, I remember asking myself 'should I pull up?'
Anxiety can affect a rider both mentally and physically. Some people shake, or even become numb. Others can't hold down food or have panic attacks so severe that it feels like a heart attack. Anxiety can be related to performance, spectators watching your ride in the arena, or even letting down a coach or a friend, Gabby explained.
But the root of the problem is generally the pressure a person puts on themselves.
So when the anxiety sets in, Kim tells herself to just get in the saddle and focus on what she knows how to do.
"I just go on and get into the warm-up," she said. "Usually once I'm in the tack, I'm fine. Those 'oh my God, this is stupid' thoughts fade away. And I just focus on taking one jump at a time."
There have been instances when she was nervous in the warm-up and it just didn't get better.
See Also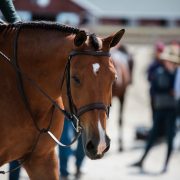 Like This Story? Try: Never Underestimate The Power Of Instinct
"I can think of one incident where I was really a mess. My friend Buck (Davidson) was trying to help me out, but it was a disaster, or I felt like it was. So I didn't run. It was not going the way I wanted it to go."
And then there have been times when she pushed through her anxiety and left the start box, but her nerves kept her from riding confidently.
"Ninety times out of 100, it's fine. You get on, you start going, and you're, fine," she said. "But one time while I was jumping around at Kentucky, I remember asking myself 'should I pull up?' You just don't know what the right decision is in that moment."
Kim would end up falling.
"I should have been pulled up," she admitted. "It can be a really hard line to know."
But at the end of the day, when Kim feels nervous she always recites the same mantra to herself.
"There is no one making me go out there and do this. The only pressure is coming from myself," she explained. "I have owners who would back me, to a degree, if I backed out. But most of the time, after I jump that first fence, the feeling goes away and I never think about it again."