The Shadow Over Our Golden Girl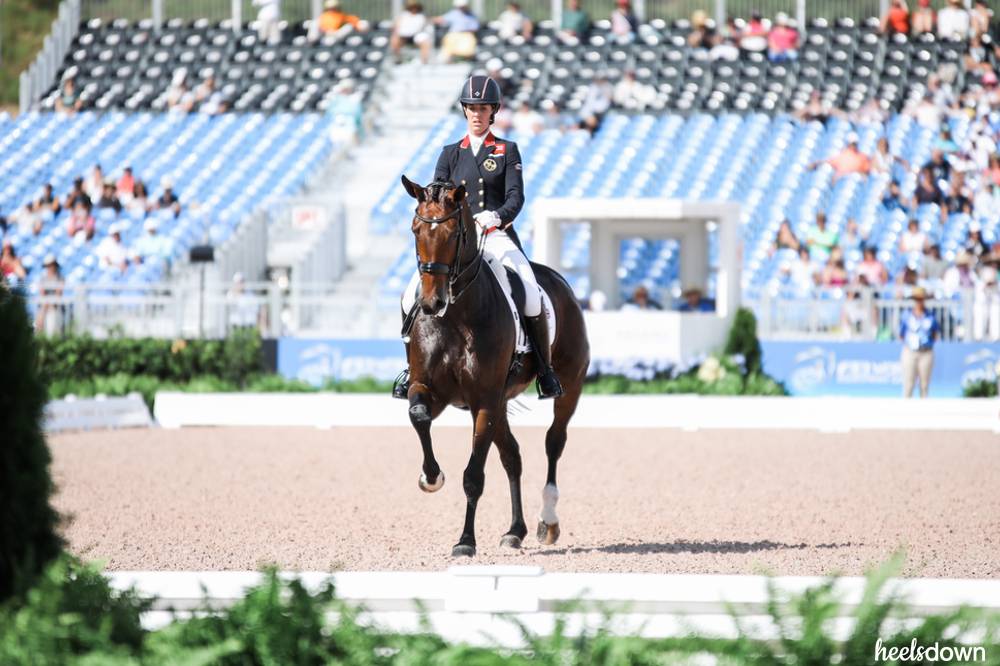 What goes up, must come down, or so the saying goes. Equestrians are used to constant highs and crashing lows – whether that's falling off, the peaks and flows of competitive form, the state of our finances…
Even when you're on top of the world, the newly-crowned conqueror of your sport, the horse world's darling, dual Olympic gold medallist, there's only one way to go from there and that's southwards, as Britain's golden girl Charlotte Dujardin revealed last year. In an interview with a British newspaper to coincide with the launch of her biography, The Girl With The Dancing Horse, she confessed to falling into a deep depression after the success of London 2012, and 'punishing' herself by not eating.
I spent 10 days with Charlotte and her mentor, Carl Hester, in the run up to those Olympic Games, filming a documentary series about the pair and their quest for gold. Did I detect any signs of a mental struggle? No – but isn't that often the case? I met a young girl who was polite and friendly, who smiled lots and giggled more, who called Carl 'grandad' and teased him non-stop. She worked hard, that was undeniable, but she seemed to adore what she did and relish her good fortune to be there, the stable jockey who arrived for a lesson one day and never left. And she loved Valegro, that much was obvious. The greedy gelding with the pony face and the miraculous movement and temperament, the horse who'd read the guidebook on dressage and knew it all by the age of 10.
Many of us struggle with confidence, sometimes to the point of become terrified of riding altogether.
She was focused on the Olympics, but not obsessively so. "It's just another centre line," she'd say with a smile, refusing to submit to the building pressure. She'd talk about the Olympic dream, of what it would mean to win gold, but in a breathless, slightly incredulous fashion, as if she couldn't quite imagine the dream becoming a reality.
It did, of course. She rode down 'just another centre line' to the chimes of Big Ben and the world stopped to watch. Britain had never won a medal in the Olympic dressage before, Charlotte took home double gold. There was the euphoria of winning, the delight of the British supporters, the hectic days of interviews and photo shoots, with barely a pause to consider what had just happened.
Read this next: I'm A Bad Horse Mom. Here Are All The Reasons Why
She was now the girl on the dancing horse, and in doing so became public property. Her old life was gone. Her medal success had taken its toll on her relationship. She'd achieved her lifetime ambition at the age of 27. And when you're the best in the world, where do you go from there? Not only that, but there was a possibility that her beloved horse was about to be sold. She'd rocketed to success and had very little time to get used to the idea. Now there was a strong possibility it could all be snatched away. And what then? Where next?

We know what happened next in this story. Valegro stayed, the pair went on to add World and European medals to their collection, two World Cups, three new World Records, before he bowed out on a high in 2016 after repeating his Olympic success in Rio. But only now do we discover what Charlotte went through along the way, and how low she felt after such amazing highs.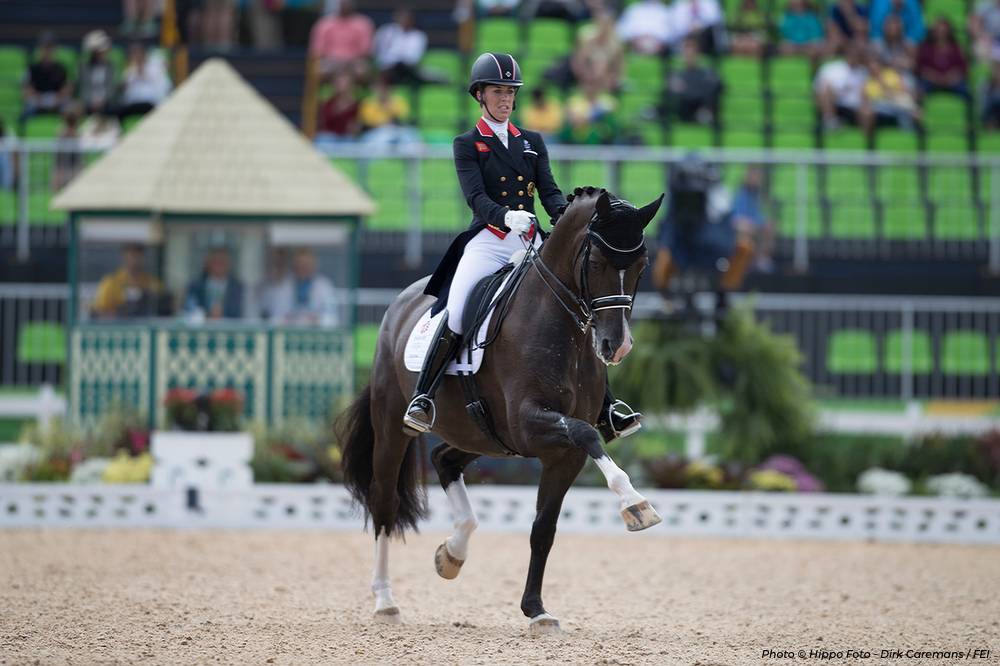 Her admission reverberated across the horse world, with plenty of riders admitting to having their own share of mental demons to overcome. Ours is an undeniably tough sport, both physically and mentally. Whatever level we ride at, we have to deal with our share of disappointments and heartbreak, of injuries and accidents, mistakes made, wrong decisions taken, horses sold or injured. Many of us struggle with confidence, sometimes to the point of become terrified of riding altogether. Then there's financial worries that seem to come hand in hand with horse ownership, the never-ending bills and the spiraling costs. And we cope with all this on never enough sleep and very few days off. It is little wonder we can struggle.

Like this article? Try: Why Do I Do It?
Being a top rider comes with its perks, that much is true, but they have added pressures – whether that's the implications of public funding, the expectations of medal tables, demanding sponsors and owners, or even the day-to-day grind of running an equestrian business. One day you're cock of the walk, the next you're the feather duster, as they say – one minute a pro rider is being hailed as a hero, the next their riding, training or decision making is being torn apart on social media.
So well done to Charlotte Dujardin for being brave enough to admit she struggles, and for encouraging others to admit that sometimes they struggle. She might be the golden girl, but she still has to deal with the shadows that come with success.